Ten Percent Luck (February 2020)
This event took place on Feb 14, 2020
$13 General Admission
$10 Student/Senior
$7 NWFF Member
About
Ten Percent Luck is a Seattle comedy showcase bringing stand-up and improv together under one roof. Each night features one of the city's top comics performing as a guest centerpiece for two community-beloved improv teams, each challenged to make up a hilarious show based on the stand-up set you just saw… all on the spot. Hosted by Yeah Okay and partnering with some of the city's biggest names, this is a daring multilayered comedy show unlike any other.
This month's featured acts include standup comic Natalie Holt and improv group Zach & Kayla (Zach Wymore and Kayla Teel)! Comme d'habitude, Yeah Okay will be the host team.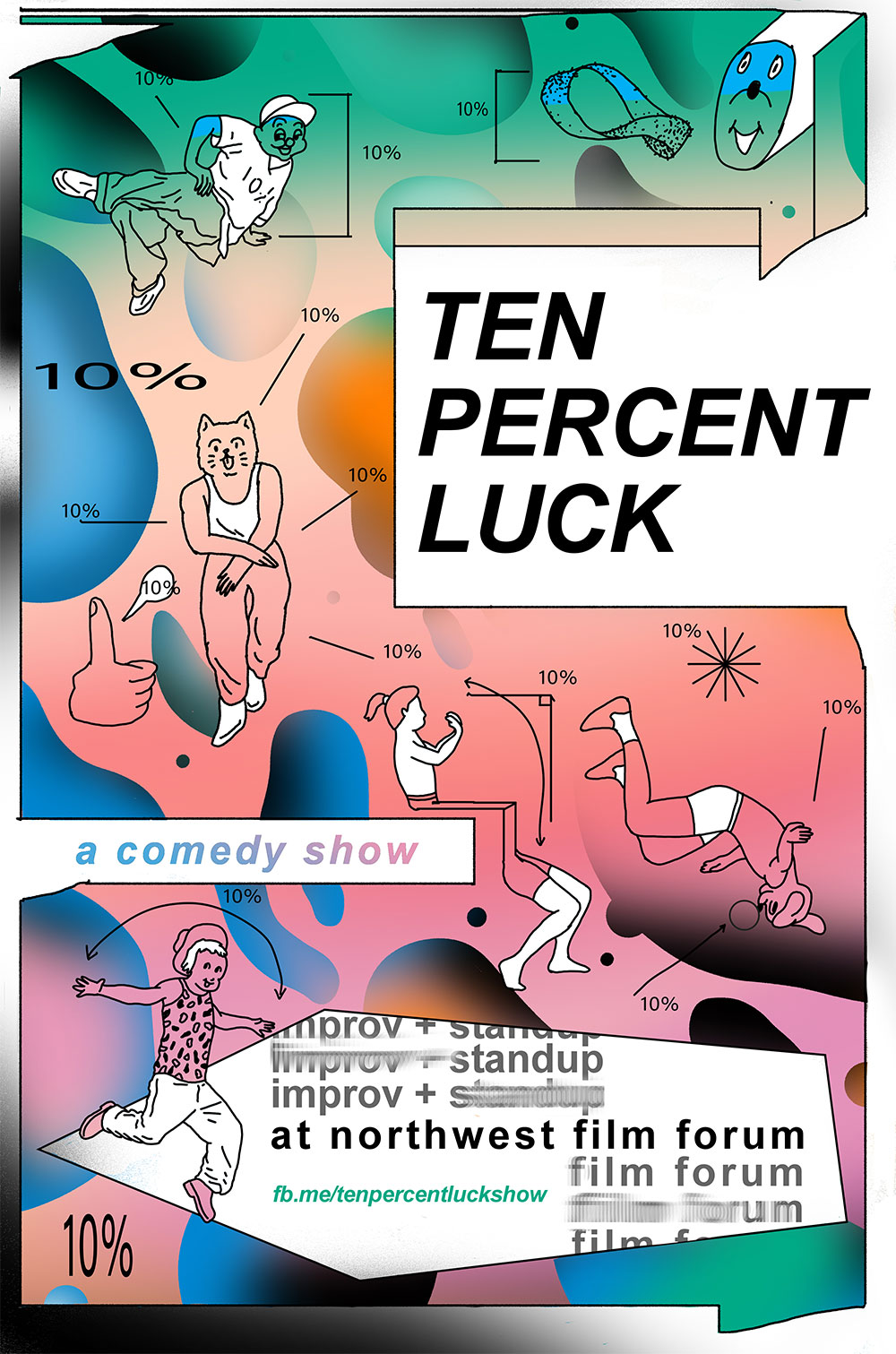 About the producers:
Yeah Okay brings an unmistakable energy to the Seattle improv comedy scene. Half thoughtful philosophy, half eccentric group games; Yeah Okay's unique ensemble has been featured in SFIT, the Del Close Marathon (NYC), and anywhere else you can find a stage both in and out of the city. The team features Purnam Jantrania, Mike Kumar, Erica McIntyre, Kevin McVey, Lilly Newell, and Jeffrey Nickels.
---