ByDesign [Online] Festival 2020
ByDesign Festival 2020 is STREAMING ONLINE! All programs are priced on a sliding scale ($0-$25)! Pay-what-you-can or purchase a festival pass to be extra-supportive!
All showtimes are Pacific Standard Time.
Community, dialogue, and education through media arts WILL persist, even if Northwest Film Forum's physical space is temporarily closed in light of public health concerns around COVID-19.
---
ByDesign Festival is a cross-cultural exploration of people, structures, and ideas at the intersection of design and the moving image.
In its 20th year, ByDesign recontextualizes the global to the local and examines pressing issues such as sustainability, affordability, indigeneity, and infrastructure, as they relate to design thinking.
Featuring a broad, inclusive selection of films, performances, and interactive activities, ByDesign invites festivalgoers to interrogate their own relationships to personal and collective identity and to examine how humanity's understanding of itself is central to the ways in which it creates the physical world.
—
BYDESIGN FESTIVAL 2020 HAS MOVED ONLINE!
• • HOW TO WATCH • •
Browse the e-catalog below.
Purchase a ticket or full festival pass, valid for all online screenings, through BrownPaperTickets (as usual).
30 minutes before each screening, NWFF will send a link and password to your registered e-mail address! (Don't see it? Check your spam filter.) The password will expire at the end of the film. No late seating!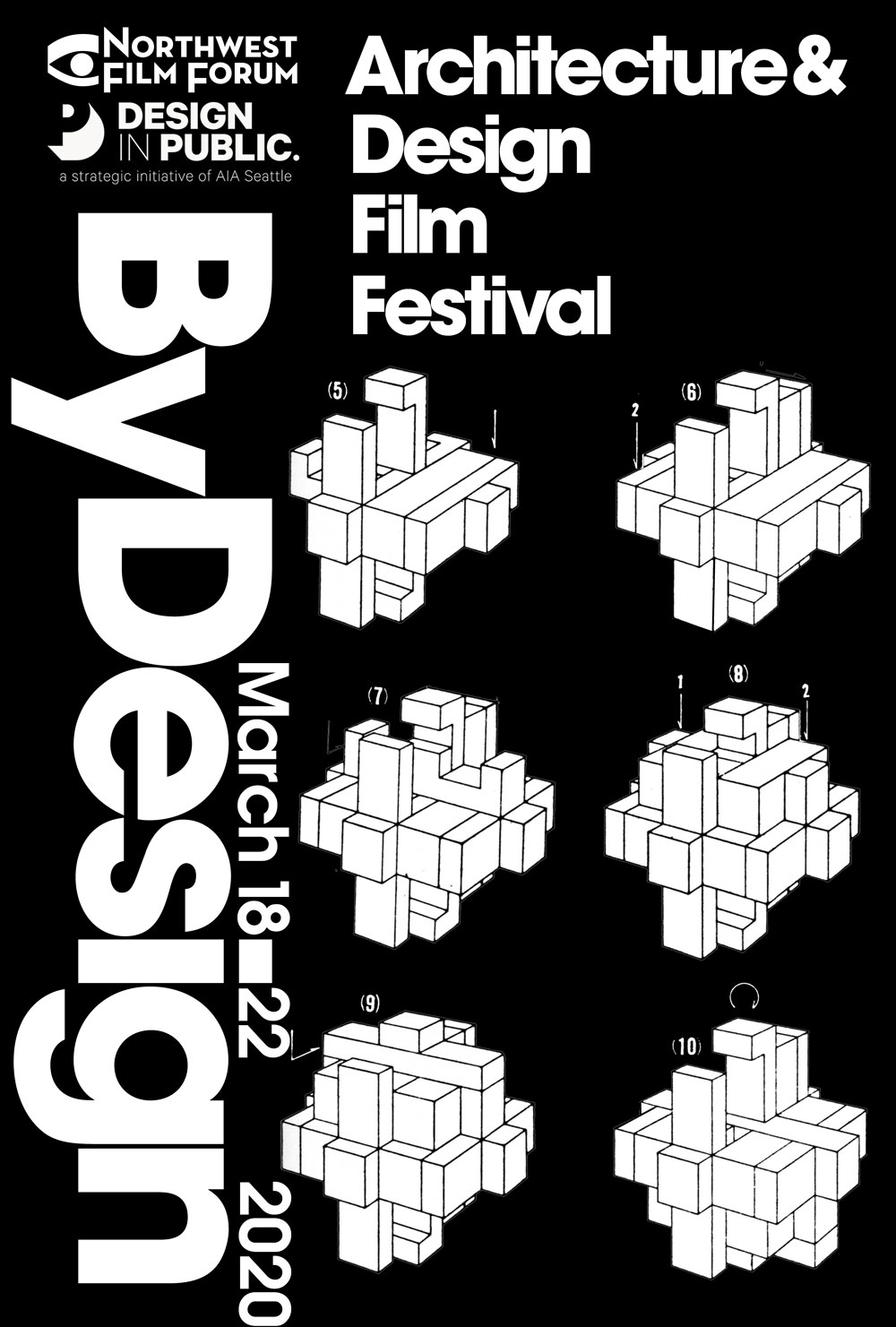 CALENDAR OF VIRTUAL EVENTS
WEDNESDAY, MAR. 18

THURSDAY, MAR. 19
FRIDAY, MAR. 20
SATURDAY, MAR. 21
SUNDAY, MAR. 22
---
The 20th edition of ByDesign Festival is curated and promoted in close partnership with Design in Public, a strategic initiative of AIA Seattle dedicated to unleashing the design thinker in everyone. The festival integrates NWFF and DiP's core missions and visions, by focusing on societal growth and community-building—as viewed through the lens of design-centered thinking.
---
---
You would think that staring down a pandemic that forced us to cancel half of Children's Film Fest, postpone several weeks of cinema and community programs, and send all of our staff home with reduced pay would bring our work to a standstill. Au contraire: we remain resilient, agile, and hopeful in the face of it all.
In its 20th year, ByDesign Festival is poised to prove the Forum's ability to persist through times of duress. The festival will live on: with deep generosity from filmmakers, ByDesign has been redesigned to stream all programs online! Northwest Film Forum's physical space is closed to help curtail the spread of COVID-19, so for the moment, let's gather in the vast cinema of the internet.
ByDesign will be the first of many programs we host online. Plans are already underway to co-present content with our sister streaming channel Satur8r, plus partner orgs On the Boards, Velocity Dance Center, and Interbay Cinema Society! You'll find every new program at nwfilmforum.org/calendar as we lock them in. We need each other in this time, and the Forum needs your support to bring this digital dream to life. Tune in!
---
---