Lights Dance Festival 2022: Remnants [Hybrid]
Nov. 18—20, 2022 [In-Person]
Nov. 18—27, 2022 [Online]
Lights Dance Festival, Toronto's only festival that bridges the worlds of dance and film, comes to NWFF in 2022 for its first in-person Seattle screenings.
---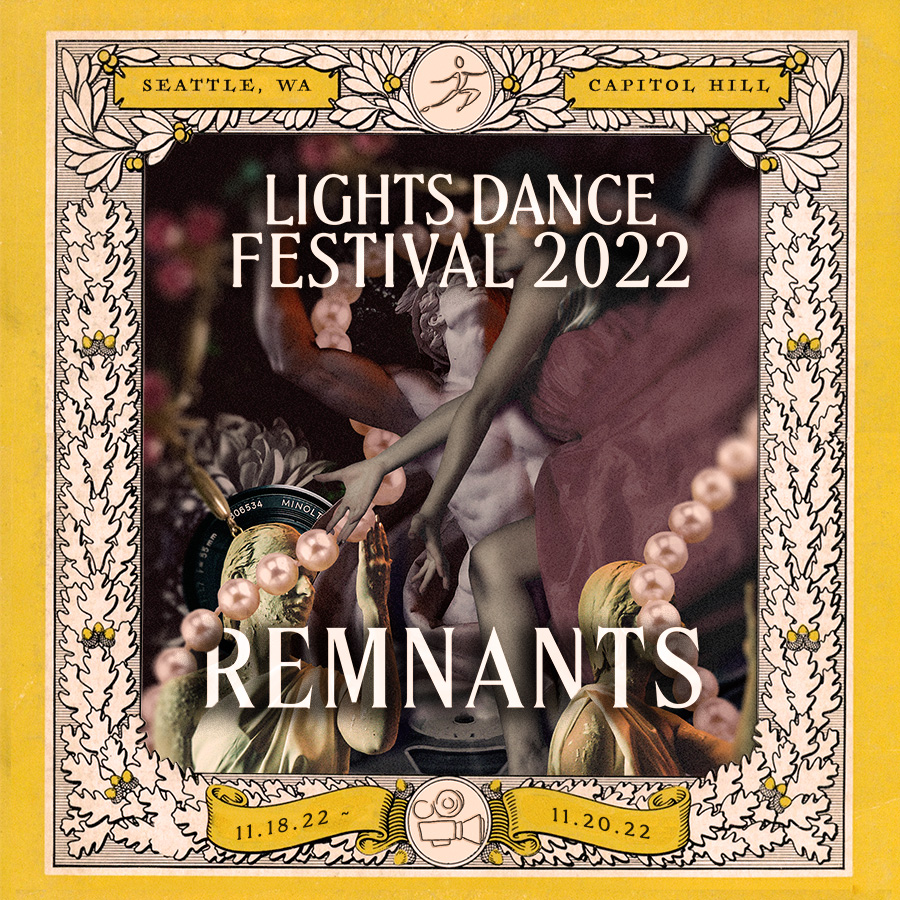 Lights Dance Festival 2022: Remnants
Strata of forgotten items discovered in any lost-and-found box present a certain history, be it plastic jewelry from the '90s, handwritten notes, or photographs. Each item tells a story of its former owner, while collectively, the mélange of abandoned objects provides a perspective of entangled histories. Such recollection – contact with the past – need not be merely object-based, but also, ephemeral, sensorial, and imaginative.
The magic of moving images such as film is also a vehicle into the past through which we revisit familiar spaces and recontextualize certain events through the lens of time. Inspired by the power of film to reignite remnants of the past, the Lights Dance Festival has curated films from around the globe to meaningfully engage with temporalities, whether they are autobiographical journeys or more conceptual experimentations with digital materials and technologies.
⚠️ Click for Covid info! ⚠️
NWFF patrons will be required to wear masks that cover both nose and mouth while in the building. Disposable masks are available at the door for those who need them. We are not currently checking vaccination cards. Recent variants of Covid-19 readily infect and spread between individuals regardless of vaccination status.
NWFF is adapting to evolving recommendations to protect the public from Covid-19. Read more about their policies regarding cleaning, masks, and capacity limitations here.
---
Festival Pricing (tickets + passes)
OPENING NIGHT (Nov. 18 only) TICKETS:
$20 General
$15 Student/Arts Worker
$10 NWFF Member
REGULAR TICKETS:
$15 General
$10 Student/Arts Worker
$7 NWFF Member
$40 General
$35 Student/Arts Worker
$30 NWFF Member
---