All the Beauty and the Bloodshed [In-Person Only]
This event took place Jan 20 - Jan 22, 2023
$14 General Admission
$10 Student/Child/Senior
$7 Member
⚠️ Public safety notice ⚠️
NWFF patrons will be required to wear masks that cover both nose and mouth while in the building. Disposable masks are available at the door for those who need them. We are not currently checking vaccination cards. Recent variants of COVID-19 readily infect and spread between individuals regardless of vaccination status.
NWFF is adapting to evolving recommendations to protect the public from COVID-19. Read more about their policies regarding cleaning, masks, and capacity limitations here.
Laura Poitras
US
2022
1h 57m
About
(Laura Poitras, US, 2022, 117 min, in English)
Directed by Academy Award®-winning filmmaker Laura Poitras, All the Beauty and the Bloodshed is an epic, emotional and interconnected story about internationally renowned artist and activist Nan Goldin told through her slideshows, intimate interviews, ground-breaking photography, and rare footage of her personal fight to hold the Sackler family accountable for the overdose crisis.
The film interweaves Goldin's past and present, the deeply personal and urgently political, from P.A.I.N.'s actions at renowned art institutions to Goldin's photography of her friends and peers through her epic "The Ballad of Sexual Dependency" and her legendary 1989, NEA-censored AIDS exhibition, "Witness: Against Our Vanishing."
The story begins with P.A.I.N., a group Goldin founded to shame museums into rejecting Sackler money, destigmatize addiction and promote harm reduction. Inspired by Act Up, they orchestrated protests to expose the Sacklers and the crimes of their Purdue Pharma, makers of OxyContin.
At the core of the film are Goldin's art works "The Ballad of Sexual Dependency"; "The Other Side"; "Sisters, Saints and Sibyls"; and "Memory Lost." In these works, Goldin captures her friendships with beauty and raw tenderness. These friendships, and the legacy of her sister Barbara, anchor all of Goldin's art.
Synopsis and stills courtesy of NEON.
Credit for carousel image of scratched back: Self portrait with scratched back after sex, London, 1978, courtesy of Nan Goldin.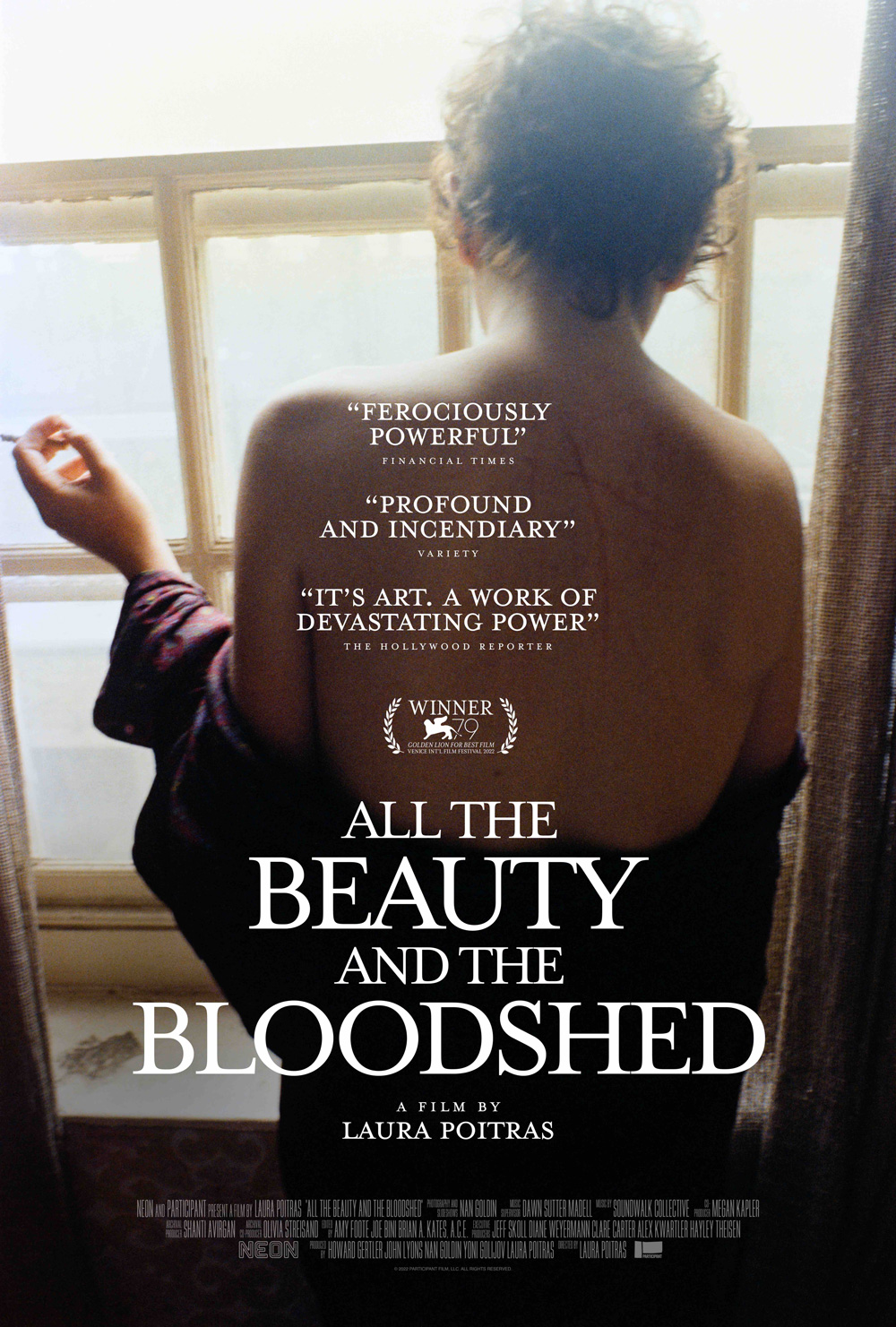 ---