And With Him Came the West
This event took place on Dec 6, 2019
$13 General Admission
$10 Student/Child/Senior
$7 Member
Mike Plante
US
2019
1h 17m
** Director Mike Plante in attendance for Q&A – Plante will also teach a master class during his visit **
About
After the moment of the Gunfight at the OK Corral in late 1881, Wyatt Earp became famous in his own time. He was already known within the western territories as a tough lawman. The gunfight represented the epitome of what the wild west stood for: good guys against bad guys in a thrilling duel.
The real event was 30 seconds long. The motivations behind it have complicated details. But Wyatt wanted us to forget all that. He was never shot in a gunfight and lived into old age. He decided he could rewrite history through the magic of movies, hanging out in Hollywood in the 1920s to try to get a movie made about his life. And it actually worked.
Filmmaker Mike Plante thoughtfully explores the relationship between the Wyatt Earp legend and the emergence of filmmaking as a popular medium. Although Earp himself would not live to see any of the adaptations of his life, he is shown to have a close connection to the medium, first through his presence at the filming Corbett-Fitzsimmons boxing match and later in his role as a consultant on the sets of early Hollywood Westerns.
Incorporating clips from a wide range of film adaptations of Wyatt Earp's life alongside interviews with actors, And With Him Came the West demonstrates the mutability of historical record and the power of moving images to shape popular understanding national mythology and the American West.
Description courtesy of Grasshopper Film.
"Sharing a seductive blend of research and mood-making with the "live documentary" projects of co-screenwriter Sam Green, the film is serious but not ponderous, connecting dots without pretending to be comprehensive even on the subject of Earp himself. … Occasionally, Plante makes a wry observation: Watch as the NRA-beloved Ronald Reagan, playing an Earp-inspired lawman, enforces Tombstone's policy that guns must be surrendered within city limits." – John DeFore, Hollywood Reporter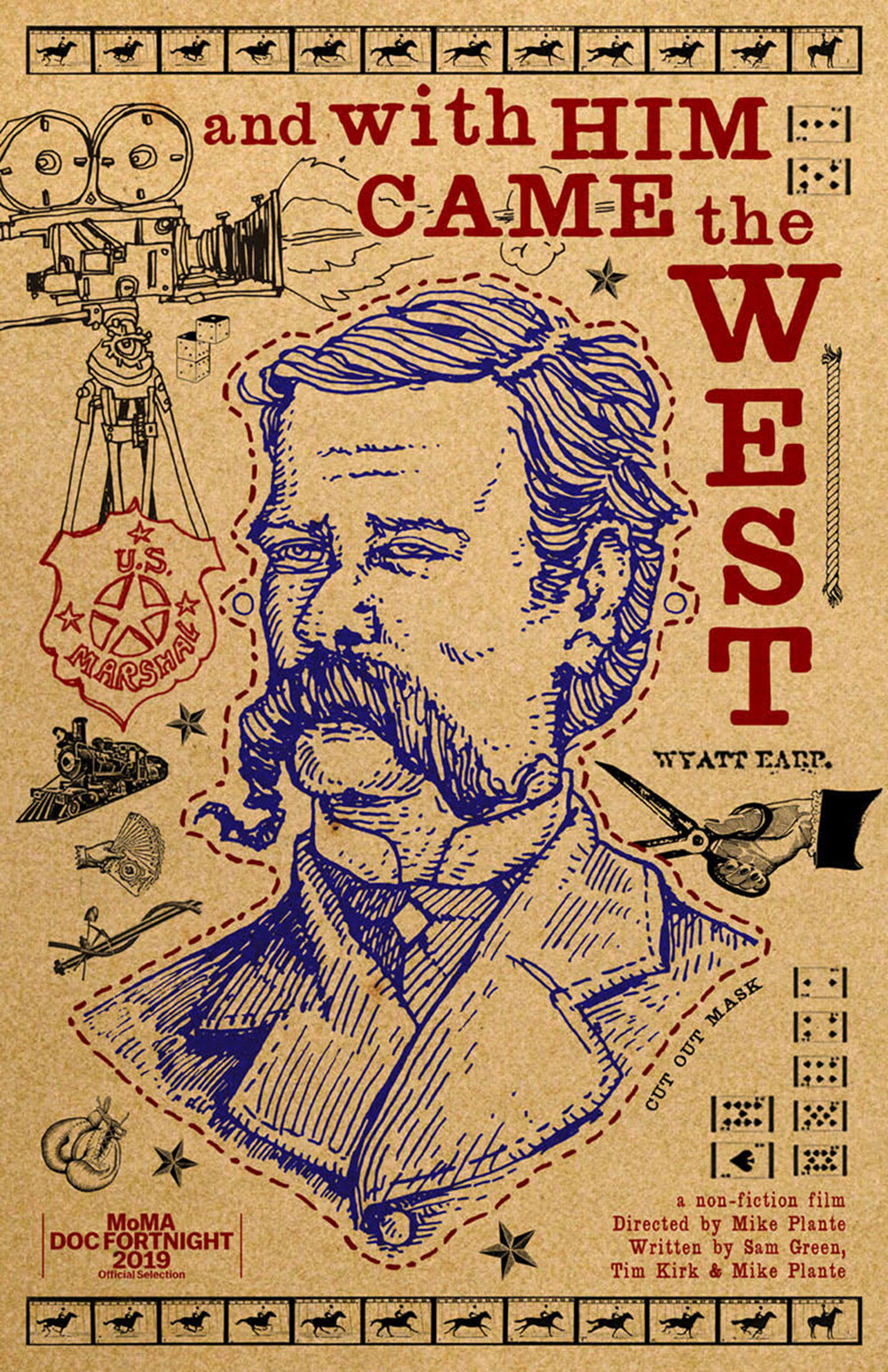 ---