Ascension [In-Person Only]
This event took place Nov 3 - Nov 7, 2021
$13 General Admission
$10 Student/Child/Senior
$7 Member
⚠️ Public safety notice ⚠️
NWFF patrons will be required to wear face coverings while in the building. To be admitted, patrons ages 12+ will also be required to present EITHER proof of COVID-19 vaccination OR a negative result from a COVID-19 test administered within the last 48 hours by an official testing facility.
NWFF is adapting to evolving recommendations to protect the public from COVID-19. Read more about their policies regarding cleaning, masks, and capacity limitations here.
Jessica Kingdon
US
2021
1h 37m
About
** Score by Dan Deacon! **
Ascension is an impressionistic portrait of China's industrial supply chain that reveals the country's growing class divide through staggering observations of labor, consumerism and wealth. The documentary portrays capitalism in China across the levels of its operation, from the crudest mine to the most rarefied forms of leisure. Accordingly, the film is structured in three parts, ascending through the levels of the capitalist structure: workers running factory production, the middle class training for and selling to aspirational consumers, and the elites reveling in a new level of hedonistic enjoyment. Traveling up the rungs of China's social ladder, we see how each level supports and makes possible the next while recognizing that the contemporary "Chinese Dream" remains an elusive fantasy for most.
Image credits: Courtesy of MTV Documentary Films.

"…a collection of breathtaking images and revelatory vignettes that position China as a simultaneously alien and completely universal cultural and industrial landscape, never spelling out which direction points toward progress." – Daniel Fienberg, The Hollywood Reporter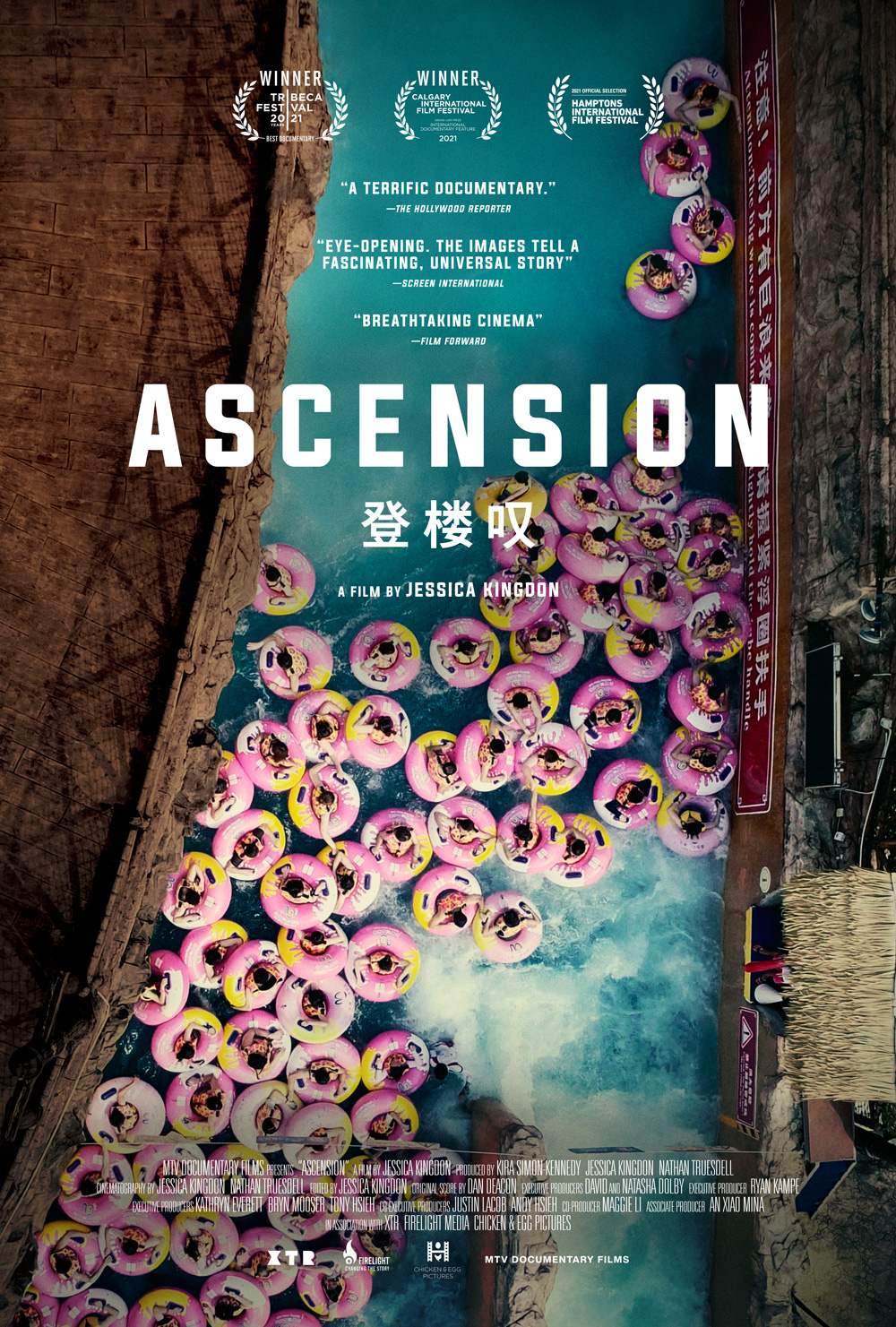 ---