Bacurau [Online]
Screen this title from
May 6–31 (Encore)
via Kino Lorber's Website

(Previously screened March 24 – April 15)
Kleber Mendonça Filho & Juliano Dornelles
Brazil & France
2020
2h 11m
About
** Your ticket supports Northwest Film Forum as one of the few art house cinemas across the country presenting this film as a limited engagement online screening! **
A few years from now… Bacurau, a small village in the Brazilian sertão, mourns the loss of its matriarch, Carmelita, who lived to be 94. Days later, its inhabitants (among them Sônia Braga) notice that their village has literally vanished from most maps and a UFO-shaped drone starts flying overhead. There are forces that want to expel them from their homes, and soon, in a genre-bending twist, a band of armed mercenaries led by Udo Kier arrive in town picking off the inhabitants one by one. A fierce confrontation takes place when the townspeople turn the tables on the villainous outsiders, banding together by any means necessary to protect and maintain their remote community.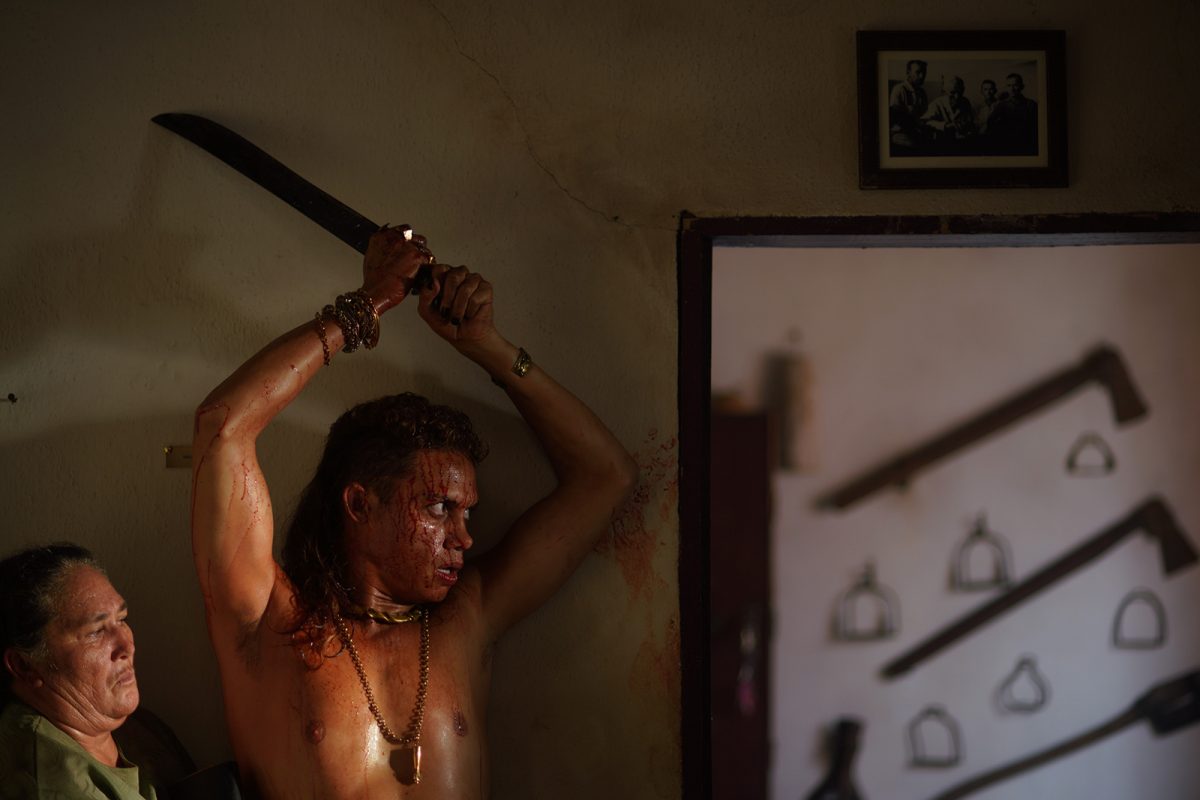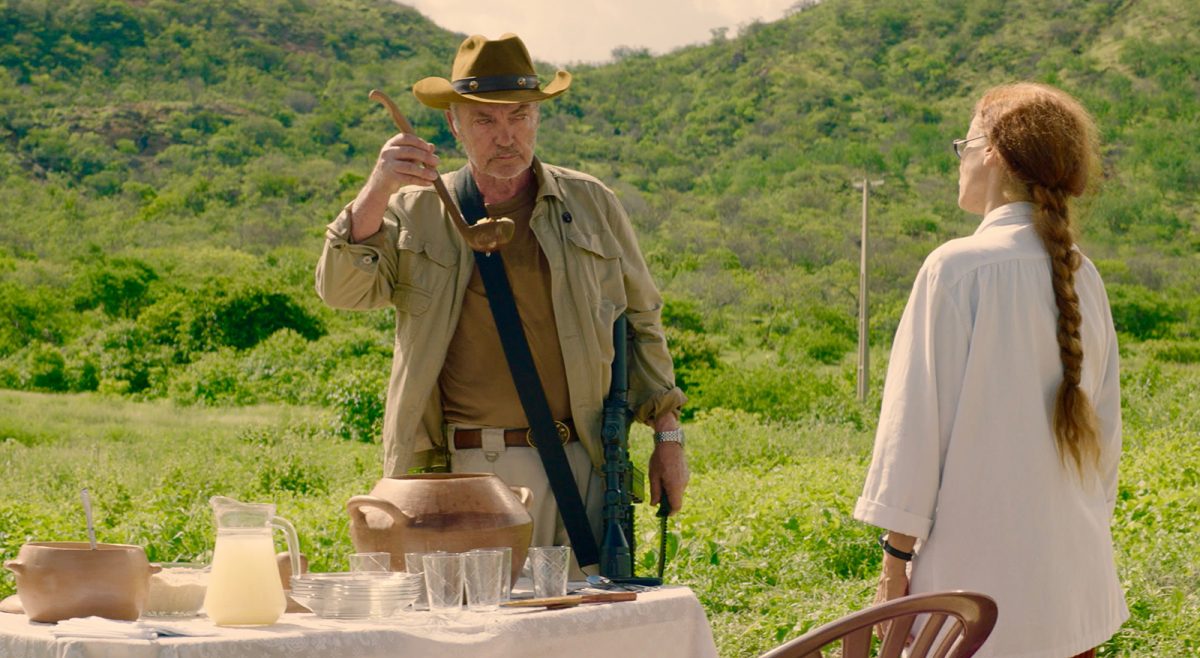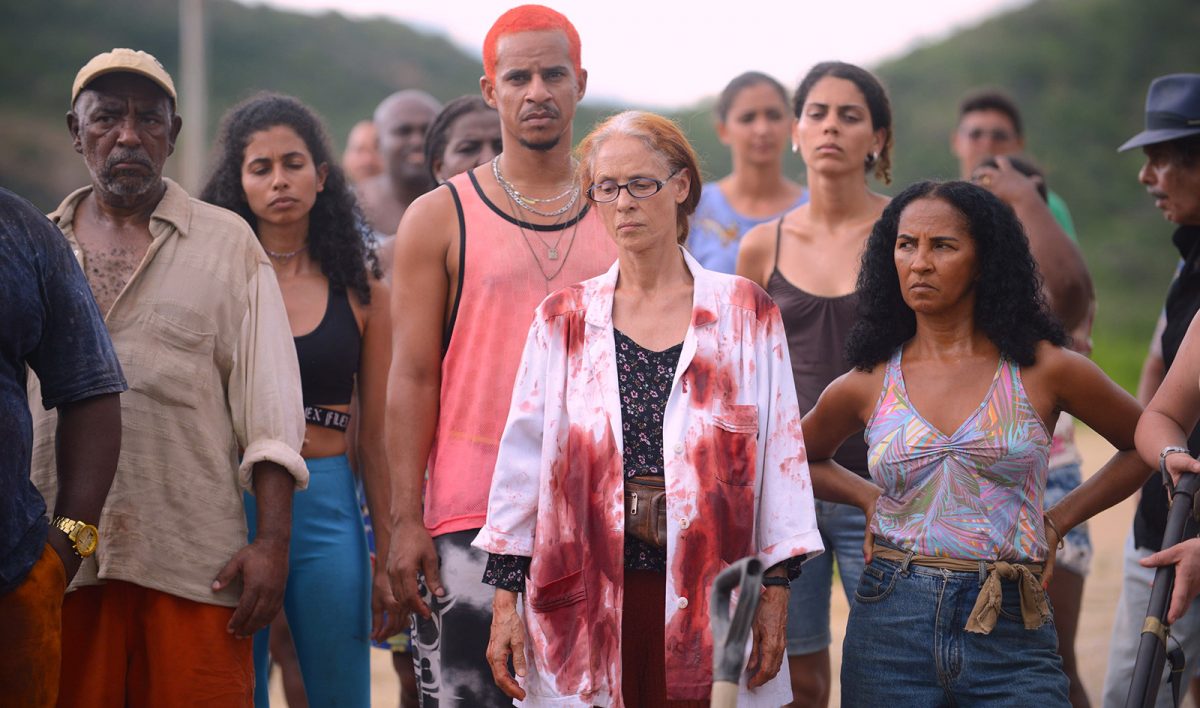 Praise for Bacurau:
"Exhilarating… Part of what's exciting is how the filmmakers marshal genre in the service of their ideas, using film form to deflect, tease and surprise." – Manohla Dargis, The New York Times
"Wildly entertaining… I've never seen anything quite like it. Simultaneously retro and totally modern, this film looks like a Spaghetti Western but aches with 21st-century rage… Bacurau is a warning, and a cry of populist anger. Like Parasite, it shows the least among us rising up and fighting back against the ruthlessness of global inequality… [they] would make a hell of a double feature." – Taylor Antrim, Vogue
"Unexpectedly moving… a genre-busting entertainment that is at once a portrait of a community, a horror thriller and a timely piece of political filmmaking." – John Powers, NPR
"Four stars! Bacurau crams elements of the western, John Carpenter-y beats, mordant wit and peppery political commentary into one hugely entertaining modern exploitation flick." – Philip De Semlyen, Time Out New York
"Four stars! Bacurau never wastes a chance to leave a mark on its audience." – Monica Castillo, RogerEbert.com
"[A] boldly inventive political fantasy… offers a thrillingly imaginative playbook for resistance." – Richard Brody, The New Yorker
"A modern-day Western with some of the raw, hallucinatory power of a Sergio Leone epic. Rich and extremely filling." – Justin Chang, The Los Angeles Times
"Utterly distinctive filmmaking, executed with ruthless clarity and force. A scream of satirical defiance. This is not just fantasy, not just symbolism — it is the shape of things to come." – Peter Bradshaw, The Guardian
"Without a doubt the most cathartic cinematic experience of [the year]… Tired of seeing countless people of color fall to anonymous deaths in the background of globe-trotting franchise extravaganzas?  Here's the righteous inverse. In this 21st century fairy tale, the queer, the nude, the poor and the forgotten vanquish tech-toting imperialists." – Patrick Dahl, Screen Slate
"A perfect blend of blistering social commentary and illicit genre-flick thrills." – David Fear, Rolling Stone
A MESSAGE FROM NORTHWEST FILM FORUM:
Sitting at the beginning of the Coronavirus outbreak in the United States has been a fast-moving, surreal experience, where every plan Northwest Film Forum has made as a public space has mutated several times within a matter of hours. As Seattleites collectively settle into the reality that our next few months of gathering will take place on a digital plane, we at NWFF are endeavoring to do the best we can to continue building community! Throughout this difficult process, we cannot lose our sense of human connection and accountability towards one another.
Our team pivoted within a matter of days to move our entire ByDesign Festival onto a digital platform. We appreciate the solidarity of distributors like Kino Lorber, who are moving just as quickly to support art house cinemas with innovative presentation formats like this one. NWFF plans to maintain active dialogue with you, using many tools as we can—whether that means adopting platforms like Kino Lorber's, using our own Vimeo Live stream and its built-in audience discussions, or hosting post-screening Q&As and workshops via Zoom—so that we can navigate this unpredictable new world together.
In the meantime, join us: let's get lost together in the Brazilian wilds of Bacurau! ❤️
---