Beanpole (Дылда) [Online]
Screen this title
April 10–24
via Kino Lorber's Website
$12 General Admission
through Kino Lorber's Kino Now application
One ticket good for a five-day pass to see Beanpole. Your purchase supports Northwest Film Forum!
Kantemir Balagov
Russia
2019
2h 17m
About
In post-WWII Leningrad, two women, Iya and Masha (astonishing newcomers Viktoria Miroshnichenko and Vasilisa Perelygina), intensely bonded after fighting side by side as anti-aircraft gunners, attempt to readjust to a haunted world. As the film begins, Iya, long and slender and towering over everyone—hence the film's title—works as a nurse in a shell-shocked hospital, presiding over traumatized soldiers. A shocking accident brings them closer and also seals their fates.
The 28-year-old Russian director Kantemir Balagov won Un Certain Regard's Best Director prize at this year's Cannes Film Festival for this richly burnished, occasionally harrowing rendering of the persistent scars of war.
Synopsis and images courtesy of Kino Lorber. Visit their website for full photo credits.
—
"They can't look away. Neither may you." – Ty Burr, Boston Globe
"If you can grit through it, the film offers a rewarding – if also unnerving – look at survival in the face of tragedy." – Hau Chu, Washington Post
"Bagalov's directorial vision and voice are bold and compelling. Beanpole is infused with a profoundly tender intimacy, interspersed with stark portrayals of pain, cruelty, and sacrifice. And yet these hard-to-watch moments never feel lurid or gratuitous." – Peg Aloi, Arts Fuse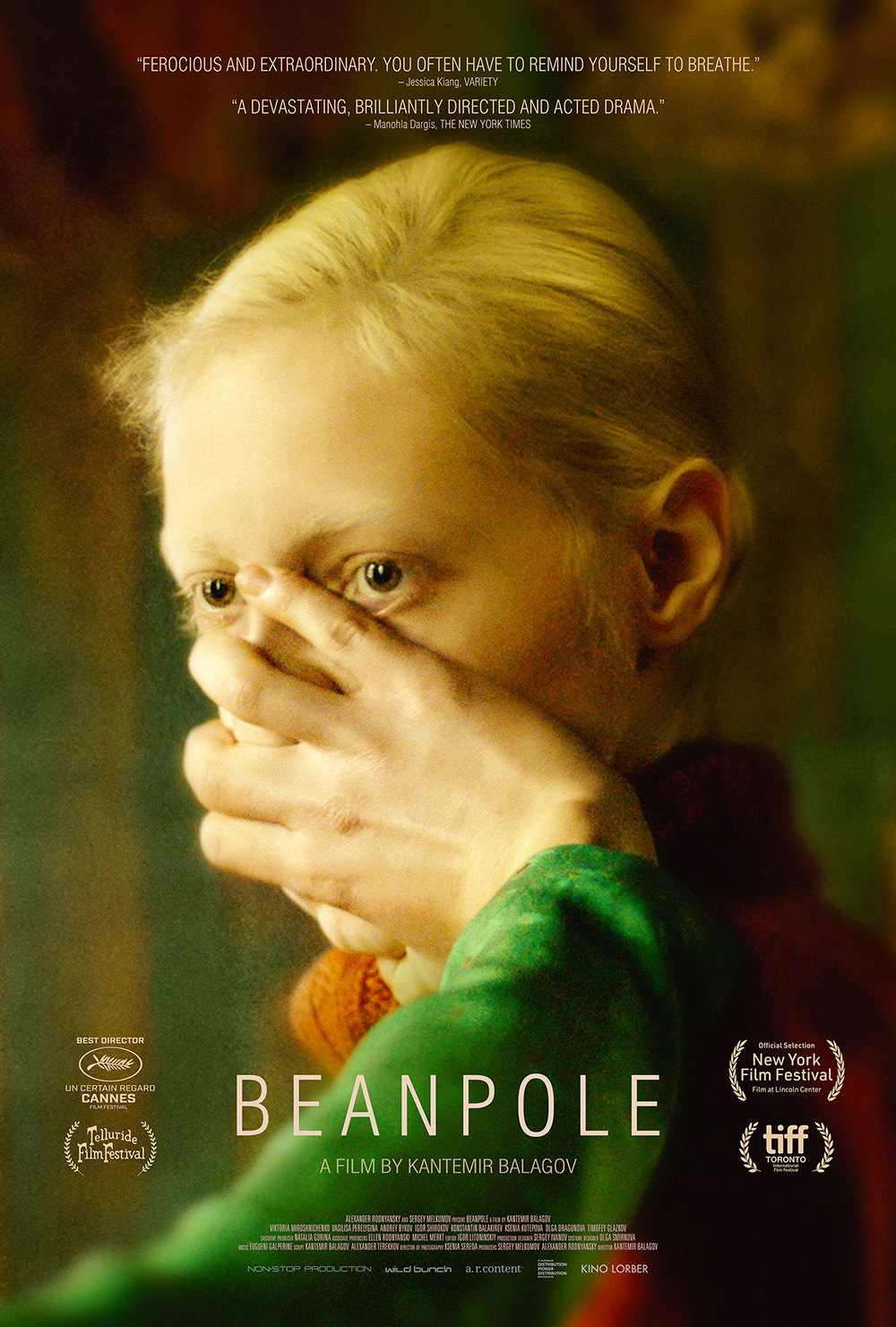 ---