Beans [In-Person Only]
This event took place Nov 20 - Nov 21, 2021
$13 General Admission
$10 Student/Child/Senior
$7 Member
⚠️ Public safety notice ⚠️
NWFF patrons will be required to wear face coverings while in the building. To be admitted, patrons ages 12+ will also be required to present EITHER proof of COVID-19 vaccination OR a negative result from a COVID-19 test administered within the last 48 hours by an official testing facility.
NWFF is adapting to evolving recommendations to protect the public from COVID-19. Read more about their policies regarding cleaning, masks, and capacity limitations here.
Tracey Deer
Canada & US
2020
1h 32m
About
Twelve-year-old Beans is on the edge: torn between innocent childhood and reckless adolescence; forced to grow up fast and become the tough Mohawk warrior she needs to be during the Oka Crisis, the turbulent Indigenous uprising that tore Quebec and Canada apart for 78 tense days in the summer of 1990.
(Tracey Deer, Canada & US, 2020, 92 min, in English)
Description courtesy of EMAFilms. Still photos by Sebastien Raymond.
"In choosing her protagonists as she has, Deer has made a canny portrait of Mohawk domestic life during a modern conflict. The difference between this and other homefront movies is that usually war is depicted as happening far away. Here, Beans has to make sense of a fight where her home is the battlefield, too." – The New York Times 
"The rhetoric of revolution is simpler than the draining, disorienting process of living through one: "Beans" is a thoughtful, stirring reflection by someone who survived it all, quietly demanding acknowledgement not just of her land, but of her life." – Variety

Director's statement:
This project goes back a long way for me. I was Beans. I was twelve years old when I lived through an armed stand-off between my people and the Quebec and Canadian governments known as The Oka Crisis. The Mohawk Nation of Kanesatake and Kahnawà:ke stood up to a formidable bully – and won. That summer I knew I wanted to become a filmmaker and vowed to one day tell this story.
Canadians did not experience that summer as we did. The media painted us as terrorists. Our neighbors attacked us. Our basic human rights were violated. And instead of offering protection, the provincial police and Canadian army aimed their weapons at us. Sound familiar? Thirty years later, these same scenes are playing out across our television screens as people stand up for racial and social justice across North America. They too are being met with violence, instead of support.
With this film, I want Canadians and audiences around the world to experience what it was like to be in the crosshairs of so much hate and anger, and the destructive impact it had on me and my people. These kinds of experiences shatter innocence, confidence, and hope. Even though this film takes place in 1990 and shows how bad things were, these messages of intolerance, ignorance and indifference are still being heard loud and clear across this country today. We live it every day. Like an infection, hate and anger spreads and multiplies on both sides. We must stop this cycle of violence to protect the next generation from repeating the mistakes of our past and, shamefully, our present.
During that fateful, scary summer, I learned many terrible lessons: the world was dangerous, my difference made me a target and I was considered so worthless that it was acceptable to harm me. This was my place as an Indigenous person in this country. That's a very dark reality to grow up in, and to thrive despite it has required a very long road of healing. I work hard every day to live my best life. But the wounds of my past still haunt me.
I felt invisible and unimportant, so to give voice to our experiences, thoughts, feelings, dreams and fears through character-based storytelling is my way to reclaim my worth, honour my people and celebrate our resilience. I want our children to grow up confident that they are safe in this country – and that their lives and dreams are important. For that to happen, Canadians need to step up. I made this film to inspire them to open their hearts and head back into their everyday lives as allies of Indigenous people. We need their friendship, support and action for society to change for the better.
I want all of my people to thrive, not merely survive. That's why I tell stories.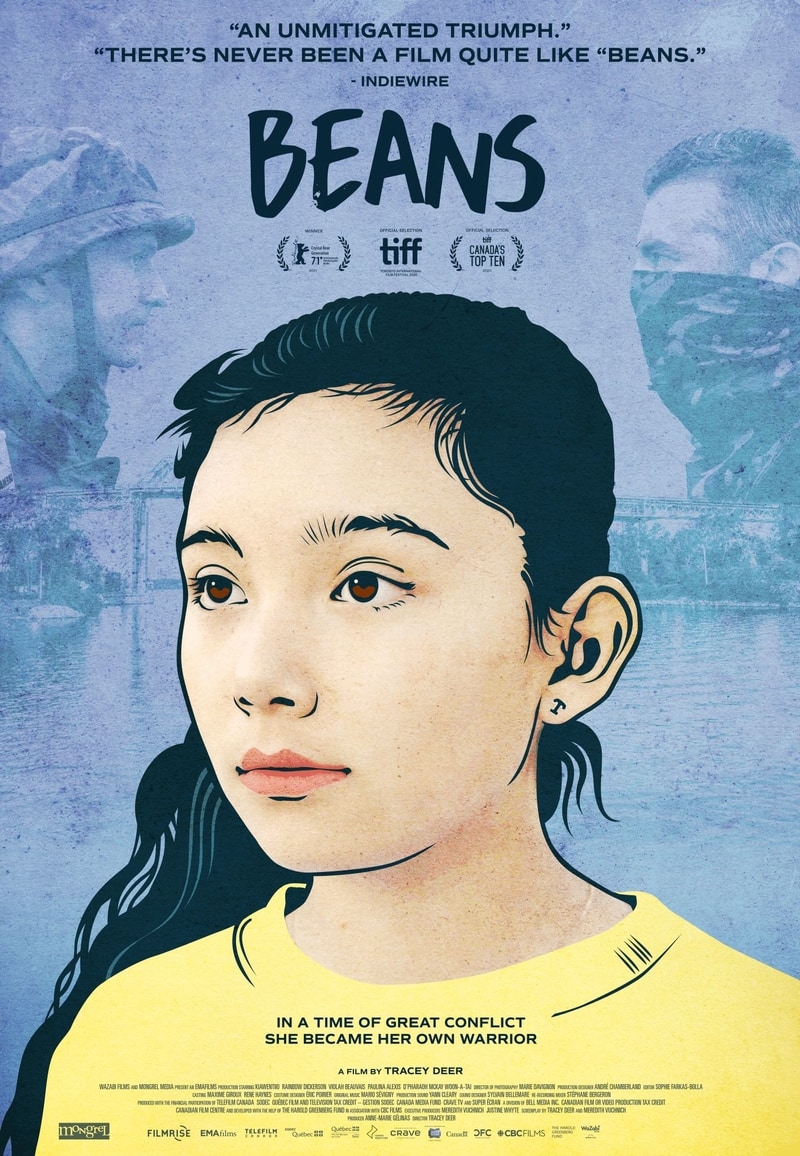 About the director:
Mohawk filmmaker Tracey Deer led the acclaimed dramedy Mohawk Girls to five award-winning seasons as its co-creator, director, and co-showrunner. She received four consecutive Canadian Screen Award nominations for Best Direction in a Comedy Series for Mohawk Girls, and she has been honoured at TIFF with the Birks Diamond Tribute Award. She recently returned from Los Angeles, where she was a writing co-EP on the Netflix/CBC series Anne with an E. She's currently working on Inner City Girl, a feature about Aboriginal gang life, with Original Pictures. Tracey's work has been honored with two Gemini Awards and numerous awards from multiple film festivals, including Hot Docs. She has worked with the CBC, the National Film Board, and numerous independent production companies throughout Canada in both documentary and fiction. Tracey chairs the Board of Directors of Women in View, a non-profit that promotes greater diversity and gender parity in Canadian media. She has mentored emerging talent as leader of the Director Training Program at the imagineNATIVE Film & Media Arts Festival, as a guest at the National Screen Institute (NSI) New Indigenous Voices Program, and as mentor at NSI's new IndigiDocs training course.
🏆 Awards for Beans:
World Premiered at Toronto International Film Festival (TIFF) 2020
Honored as One of the Top Ten Canadian Films at TIFF, TIFF Emerging Talent Award, and TIFF's Rising Star
Winner of Best Motion Picture and John Dunning Best First Feature at the Academy of Canadian Cinema & Television; also, nominated for Best Achievement in Cinematography, Best Achievement in Casting, and Best Achievement in Sound Mixing
Winner of Crystal Bear at the Generation Section at Berlinale 2020
---