CFFS 2023 – TEEN NIGHT! Figuring It Out (Ages 14+) [Hybrid] + Silkscreening Demo
Feb. 10 at 6pm
Silkscreening demo in the NWFF lobby

Feb. 10 at 7pm
In-person screening of Figuring It Out

Watch online: Feb. 3–12, 2023
$14 General Admission
$10 Student/Child/Senior
$7 Member
$5 TEEN! This event is part of TEEN NIGHT, presented by TeenTix – tickets for all teenagers are just $5.
(PLEASE NOTE: The silkscreening demonstration before the screening is open to all ages and FREE to attend. )
$5 – $25 Sliding Scale
$90 – $190 Sliding Scale
VIRTUAL, IN-PERSON, and HYBRID (virtual AND in-person) Festival Passes are available!
** Please in Spanish Director Patricia Seely will be in attendance!**
Click for Accessibility Info
Ticketing, concessions, cinemas, restrooms, and our public edit lab are located on Northwest Film Forum's ground floor, which is wheelchair accessible. All doors in Northwest Film Forum are non-motorized, and may require staff assistance to open. Our upstairs workshop room is not wheelchair accessible.
We have a limited number of assistive listening devices available for programs hosted in our larger theater, Cinema 1. These devices are maintained by the Technical Director, and can be requested at the ticketing and concessions counter. Also available at the front desk is a Sensory Kit you can borrow, which includes a Communication Card, noise-reducing headphones, and fidget toys.
The Forum does NOT have assistive devices for the visually impaired, and is not (yet) a scent-free venue. Our commitment to increasing access for our audiences is ongoing, and we welcome all public input on the subject!
If you have additional specific questions about accessibility at our venue, please contact our Patron Services Manager at maria@nwfilmforum.org. Our phone number (206-329-2629) is voicemail-only, but we check it often.
Made possible due to a grant from Seattle Office of Arts & Culture, in partnership with Sensory Access, our Sensory Access document presents a visual and descriptive walk-through of the NWFF space. View it in advance of attending an in-person event at bit.ly/nwffsocialnarrativepdf, in order to prepare yourself for the experience.
🆓 Free Community Tickets 🆓
A number of seats will be held at each show for members of the community for whom ticket cost is an obstacle. If you'd like to attend free of charge, please email María and Paul (maria@nwfilmforum.org, paul@nwfilmforum.org) to let them know which program and showtime you're interested in!
NWFF patrons will be required to wear masks that cover both nose and mouth while in the building. Disposable masks are available at the door for those who need them. We are not currently checking vaccination cards. Recent variants of COVID-19 readily infect and spread between individuals regardless of vaccination status.
Read more about NWFF's policies regarding cleaning, masks, and capacity limitations here.
About
** Co-presented with TeenTix **
From the light-hearted to the hard-hitting, these films explore the ups and downs of teenage life. Teens grapple with stress, mental health, and balancing expectations in these relatable, often quirky films.
Header photo credit: Gen Tree (דור העץ), dir. Ronni Shalev, Alon Sharabi & Hod Adler
FAQ: How do I watch online?
FAQ: How do I watch in-person?
Purchase your ticket through Brown Paper Tickets; come to the show!
You can also purchase a ticket on the day of the screening at Northwest Film Forum's box office (1515 12th Ave, Seattle).
If you have purchased a Hybrid or In-Person-Only Festival Pass, we'll be able to look you up at Will Call by the name you purchased under.
---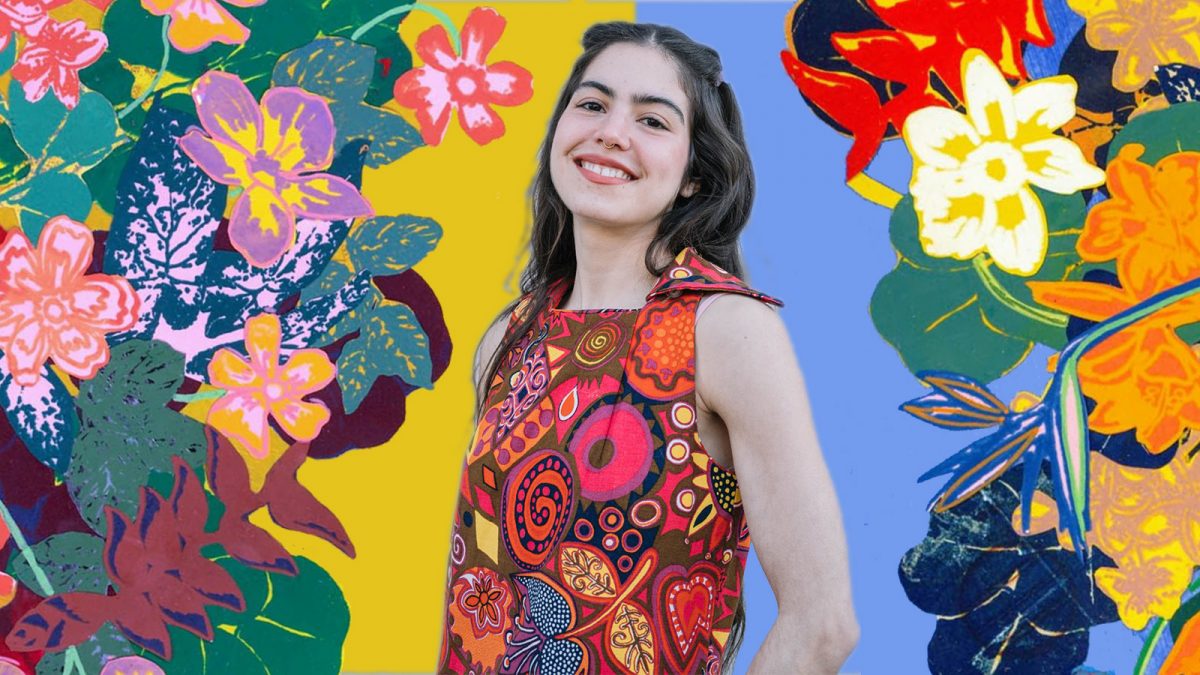 6pm silkscreening demo in the NWFF lobby before the show!
During our Teen Night with TeenTix, we're taking an opportunity to celebrate our staff, which is primarily made up of wonderful artists. María Zamora, our Patron Services Manager, is one of those wonders: a multidisciplinary color-conjuror of the highest order! She teaches screen printing at Coyote Central, and will share her gifts and experience with festivalgoers on Friday evening of closing weekend.
María's silkscreen demonstration will offer some hands-on experience for anyone who'd like to try their hand at creating their own print (so please dress accordingly if you don't want to get inky), but this event is mainly a show-and-tell. In the interest of time, we'll be preparing designs in advance rather than creating originals on the spot. Anyone who'd like a print from the demo is invited to take one home with them.
Come prepared to embark on a new hobby – once you've silkscreened, you can never go back! Soon you'll be redecorating every inch of your clothes, and making original stationery, zines, and concert posters. 👩‍🎨🎨 No registration is required, and all ages are welcome.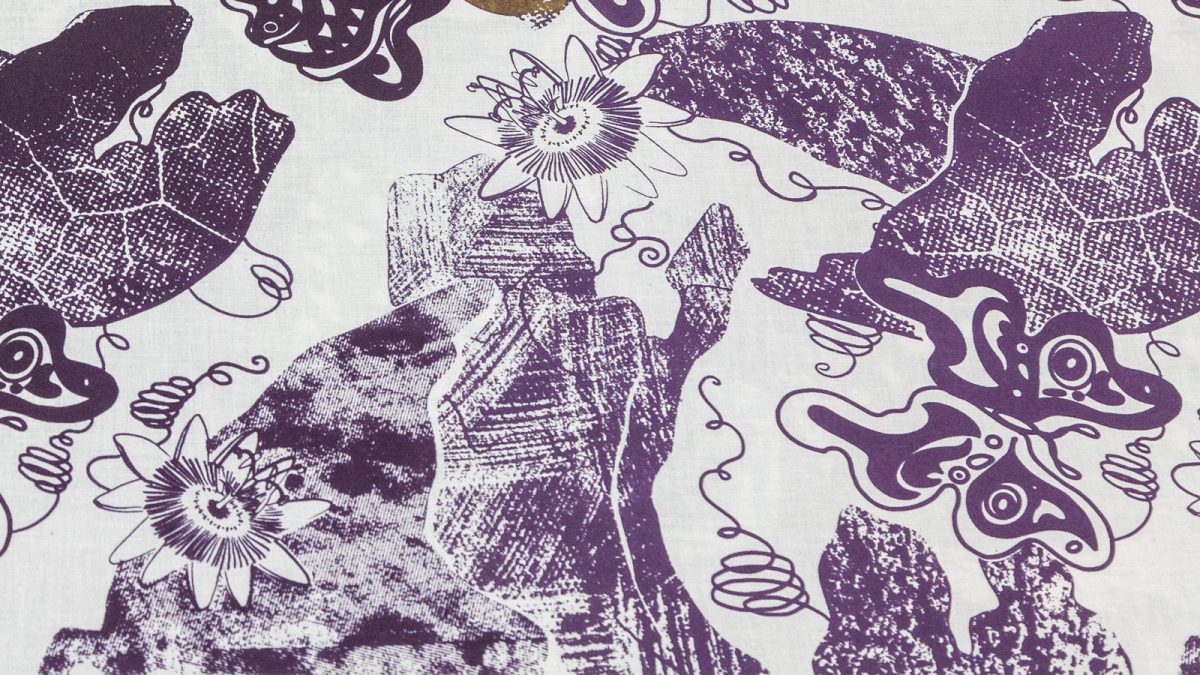 About María
María (she/her) is an Interdisciplinary Visual Artist who received her BA with Honors from University of Washington in 2020. María finds joy experimenting with different mediums such as screen printing, painting, and design, collaging together different subjects, elements, and textures into colorful pieces. While expanding her practice in arts, María explored the world of textile design as a screen printing apprentice at the Fabric Workshop and Museum in Philadelphia.
Primarily using 2D art forms to celebrate her cultural background and the natural world, María also uses her art to raise viewers' awareness about the ongoing crisis in her home country Venezuela. Her appreciation for the power the arts has to tell stories, educate and call for reflection awoke her interest in film and led her to connect with Northwest Film Forum, where she began working as the Patron Services Assistant.
María believes that art needs to be easily accessible to the members of our community. Now María is excited to welcome you during NWFF screenings as the Patron Services Manager or you can find her teaching Screen Printing to youth at Coyote Central.
---
Static Focus
North American premiere!
An ADHD analogy: "It's as if you're watching the TV and the channel keeps changing, but you don't have the remote." Our story follows Stevie, without a remote to help them zero in on any one task, as they struggle to get through their day at work.
(Jai Lawson, United Kingdom, 2022, 3 min, nonverbal)
Sole Searching
Seattle premiere!
Sara, a snarky teenage girl, is down on her luck. Walking home from a tiresome swim practice, she is nearly hit by a car, saved by a shoe on the road. She finds the shoe to be the solution to all her problems, as it seemingly lands her a date with her crush Josh, helps her in the classroom, and makes her a far more skilled swimmer. However, her world comes crashing down when she is stood up by Josh.
(Colette Avril Samek, US, 2022, 8 min, in English)
Please In Spanish
World premiere!
Feeling disconnected from her Dominican heritage, a young woman warms to her cultural identity after meeting a lively neighbor.
(Patricia Seely, US, 2022, 9 min, in English)
So Much More to Offer
PNW premiere!
Lyndzi uses her own experience of being treated unfairly as a plus-sized person to call people's attention toward body positivity.
(Cullen Burt, Grant Cosko, Xingyu (Vicky) Gu, Hunter Hartz, Aliiv Jiao, Saleen Lee, Alison Ma, Brisa Parra, Shelby Pine, Lyndzi Ramos, Tricia Saputera, Hanyu Sun, Kaan Ust, Elaine Wong, Rosemary Wu & Ella Zhou, US, 2022, 5 min, in English)
9 Hours with Hana
Seattle premiere! CW: 9 Hours with Hana deals frankly with child marriage and pregnancy. While intense, it focuses on Hana's resilience and insistence on making her own choices and deciding on her own future
Hana, a willful young Iranian girl, insists on making her own life choices. It is legal and customary in her community for girls under 13 to be married, but motherhood is another consideration entirely, that Hana doesn't know if she's ready to face.
(Hossein Firoozeh, Islamic Republic of Iran, 2022, 15 min, in Kurdish & Persian with English subtitles)
Block-D
PNW premiere! CW: Block-D deals with depression and mental health.
Block-D tells the parallel stories of two teen students, Ramone and Annabelle, each menaced by physical manifestations of their depression. Ramone fights a dark and imposing "THING" that only he is aware of, while Annabelle struggles with a THING of her own – a girl, unseen by others, who mocks her constantly and won't leave her alone.
(Jason Farrand, US, 2022, 11 min, in English)
Dog Days
North American premiere! 
A young man clings to the last remaining piece of his relationship: his ex-girlfriend's beloved sausage dog. At first his inability to let go helps him cope with his broken heart, but things change when the sausage dog starts to alienate him from the rest of the world.
(George Hampshire, Netherlands, 2022, 2 min, nonverbal)
It Was Only a Rock That Looked Like Someone (Era Solo Una Roca Que Se Parecía a Alguien)
West Coast premiere!
Adam and Steve are two astronauts with a mission: They have to send space samples to Earth with the help of a robot. This work turns out to be extremely boring and tedious, especially for Steve who, carried away by his overwhelming loneliness, begins to see very familiar faces in the stones of the planet.
(Matisse Gonzalez, Mexico, 2020, 11 min, in Spanish with English subtitles)
Swordsmen Who Lost Their Swords (丢了剑的剑客)
North American premiere!
A Chinese high school student, faced with a pile of homework and heavy learning pressure, falls into a fantasy about swordsmen.
(Wenlong Li, China, 2022, 8 min, in Chinese with English subtitles)
Gen Tree (דור העץ)
PNW premiere!
In a town where the adults live on ground level and children refuse to come down from the treetops, a series of interviews sets out to discover – what is it, exactly, that generations can't understand about each other?
(Ronni Shalev, Alon Sharabi, Hod Adler, Israel, 2020, 3 min, in Hebrew with English subtitles)
The Kranken
World premiere!
Three campers set out to capture a monster… for $50,000.
(Michelle Tang, US, 2022, 5 min, in English)
---
⚠️ Please note: NWFF patrons will be required to wear masks that cover both nose and mouth while in the building. We are not currently checking vaccination cards.
Step into a world of fantasy and fairytale at the 2023 Children's Film Festival Seattle! Expect fantastical films, wondrous workshops, and spectacular special events. Since 2005, CFFS has provided a joyous and dynamic setting to celebrate the best and brightest in international film programs for children and families through films, workshops, field trips, and filmmaker discussions.
---