CFFS 2023 – Singo (Ages 10+) [Hybrid]
Watch in person: Feb. 11 at 6pm

Watch online: Feb. 3–12, 2023
$14 General Admission
$10 Student/Child/Senior
$7 Member
$5 – $25 Sliding Scale
This film is not available to view in Israel.
$90 – $190 Sliding Scale
VIRTUAL, IN-PERSON, and HYBRID (virtual AND in-person) Festival Passes are available!
Click for Accessibility Info
Ticketing, concessions, cinemas, restrooms, and our public edit lab are located on Northwest Film Forum's ground floor, which is wheelchair accessible. All doors in Northwest Film Forum are non-motorized, and may require staff assistance to open. Our upstairs workshop room is not wheelchair accessible.
We have a limited number of assistive listening devices available for programs hosted in our larger theater, Cinema 1. These devices are maintained by the Technical Director, and can be requested at the ticketing and concessions counter. Also available at the front desk is a Sensory Kit you can borrow, which includes a Communication Card, noise-reducing headphones, and fidget toys.
The Forum does NOT have assistive devices for the visually impaired, and is not (yet) a scent-free venue. Our commitment to increasing access for our audiences is ongoing, and we welcome all public input on the subject!
If you have additional specific questions about accessibility at our venue, please contact our Patron Services Manager at maria@nwfilmforum.org. Our phone number (206-329-2629) is voicemail-only, but we check it often.
Made possible due to a grant from Seattle Office of Arts & Culture, in partnership with Sensory Access, our Sensory Access document presents a visual and descriptive walk-through of the NWFF space. View it in advance of attending an in-person event at bit.ly/nwffsocialnarrativepdf, in order to prepare yourself for the experience.
🆓 Free Community Tickets 🆓
A number of seats will be held at each show for members of the community for whom ticket cost is an obstacle. If you'd like to attend free of charge, please email María and Paul (maria@nwfilmforum.org, paul@nwfilmforum.org) to let them know which program and showtime you're interested in!
NWFF patrons will be required to wear masks that cover both nose and mouth while in the building. Disposable masks are available at the door for those who need them. We are not currently checking vaccination cards. Recent variants of COVID-19 readily infect and spread between individuals regardless of vaccination status.
Read more about NWFF's policies regarding cleaning, masks, and capacity limitations here.
About
(Alireza Mohammadi Rouzbahany, Iran, 2022, 81 min, in Persian with English subtitles)
Fishermen in a small fishing community catch a few horseshoe crabs and bring them to their island. A young girl, Shafa, wants to save the crabs from being killed for their blood, which is extremely valuable. When she steals the crabs to liberate them, she makes her family the target of the community's anger. The islanders want to expel them, and now the principled Shafa must choose between the welfare of her family or the lives of the crabs.
FAQ: How do I watch online?
FAQ: How do I watch in-person?
Purchase your ticket through Brown Paper Tickets; come to the show!
You can also purchase a ticket on the day of the screening at Northwest Film Forum's box office (1515 12th Ave, Seattle).
If you have purchased a Hybrid or In-Person-Only Festival Pass, we'll be able to look you up at Will Call by the name you purchased under.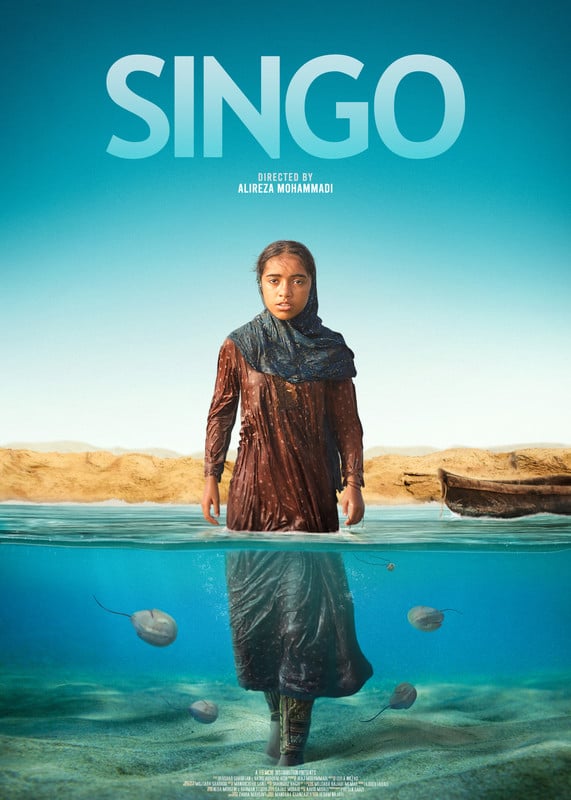 ---
⚠️ Please note: NWFF patrons will be required to wear masks that cover both nose and mouth while in the building. We are not currently checking vaccination cards.
Step into a world of fantasy and fairytale at the 2023 Children's Film Festival Seattle! Expect fantastical films, wondrous workshops, and spectacular special events. Since 2005, CFFS has provided a joyous and dynamic setting to celebrate the best and brightest in international film programs for children and families through films, workshops, field trips, and filmmaker discussions.
---