Civilization Design Lecture Series: Emory Douglas [Online]
This event took place on Mar 29, 2020

Sliding scale admission: $0–25
Please pay what you can; proceeds support our move to a virtual platform!
Showtime listed is Pacific Standard Time.
About
Join graphic designer, illustrator and activist Emory Douglas for a free lecture. This discussion was previously recorded on September 16, 2019, at Seattle Public Library – Central Branch, and will be streamed on nwfilmforum.org on March 29, 2020 at 6:00pm PST as part of the Forum's continuing transition to an online platform during the COVID-19 crisis.
---
Emory Douglas has created decades of graphic work that activated communities, inspired change and came to represent black American struggles in the 60's and 70's. Emory was first introduced to design while being held in a juvenile detention center, after being released he continued to design using extremely limited resources. His illustrations for the Black Panther newspaper reached thousands and were wheat-pasted around neighborhoods around the country sparking community activism. Over the years he has worked with numerous activist groups fighting for prisoner rights and civil rights using graphic design.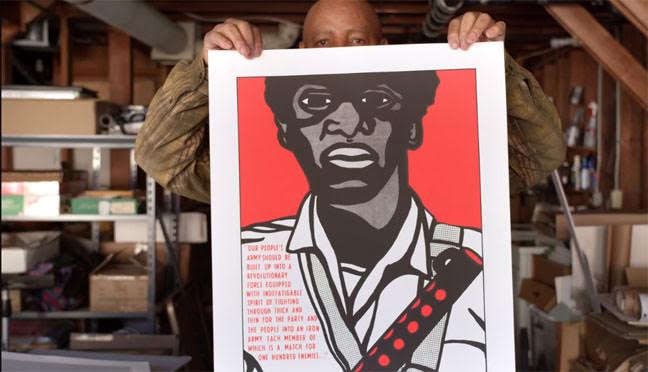 ---
Civilization is a design practice that dedicates its time and efforts to social change. Like most design studios they work in the fields of branding, print and digital design and development. Unlike most studios they do this work for causes, clients and partners that share their commitment for creating positive change, improving people's lives, and promoting a greater awareness of the world. Their work has been featured in NPR, Fast Company, Under Consideration, IDPure, The New York Times, The Huffington Post, The Wall Street Journal, The Guardian, and Wired.
---