Clara Sola [In-Person Only]
This event took place Aug 5 - Aug 11, 2022
$13 General Admission
$10 Student/Child/Senior
$7 Member
⚠️ Public safety notice ⚠️
NWFF patrons will be required to wear masks that cover both nose and mouth while in the building. Disposable masks are available at the door for those who need them. We are not currently checking vaccination cards. Recent variants of COVID-19 readily infect and spread between individuals regardless of vaccination status.
NWFF is adapting to evolving recommendations to protect the public from COVID-19. Read more about their policies regarding cleaning, masks, and capacity limitations here.
Nathalie Álvarez Mesén
Costa Rica
2021
1h 48m
About
(Nathalie Álvarez Mesén, Costa Rica, 2021, 108 min, in Spanish with English subtitles)
In a remote village in Costa Rica, 40-year-old Clara endures a repressively religious and withdrawn life under the command of her mother. Her uncanny affinity for creatures large and small allows Clara to find solace in the natural world around her. Tension builds within the family as Clara's younger niece approaches her quinceañera, igniting a sexual and mystical awakening in Clara, and a journey to free herself from the conventions that have dominated her life.
Synopsis and stills courtesy of Oscilloscope Labs.
"A quiet character study that somewhere along the line morphs into a Costa Rican version of "Carrie," "Clara Sola" mixes religion, mysticism and sexuality in a way that feels simultaneously odd, disquieting and richly rewarding." – The Wrap
"This is Mesén's debut feature film, and it's a powerful and intuitive piece of work. Working with mostly non-professional actors, she has created a fraught space of repression and sorrow where Clara—a woman of very few words—can let us know what life is like for her, what she sees, feels, and wants." – RogerEbert.com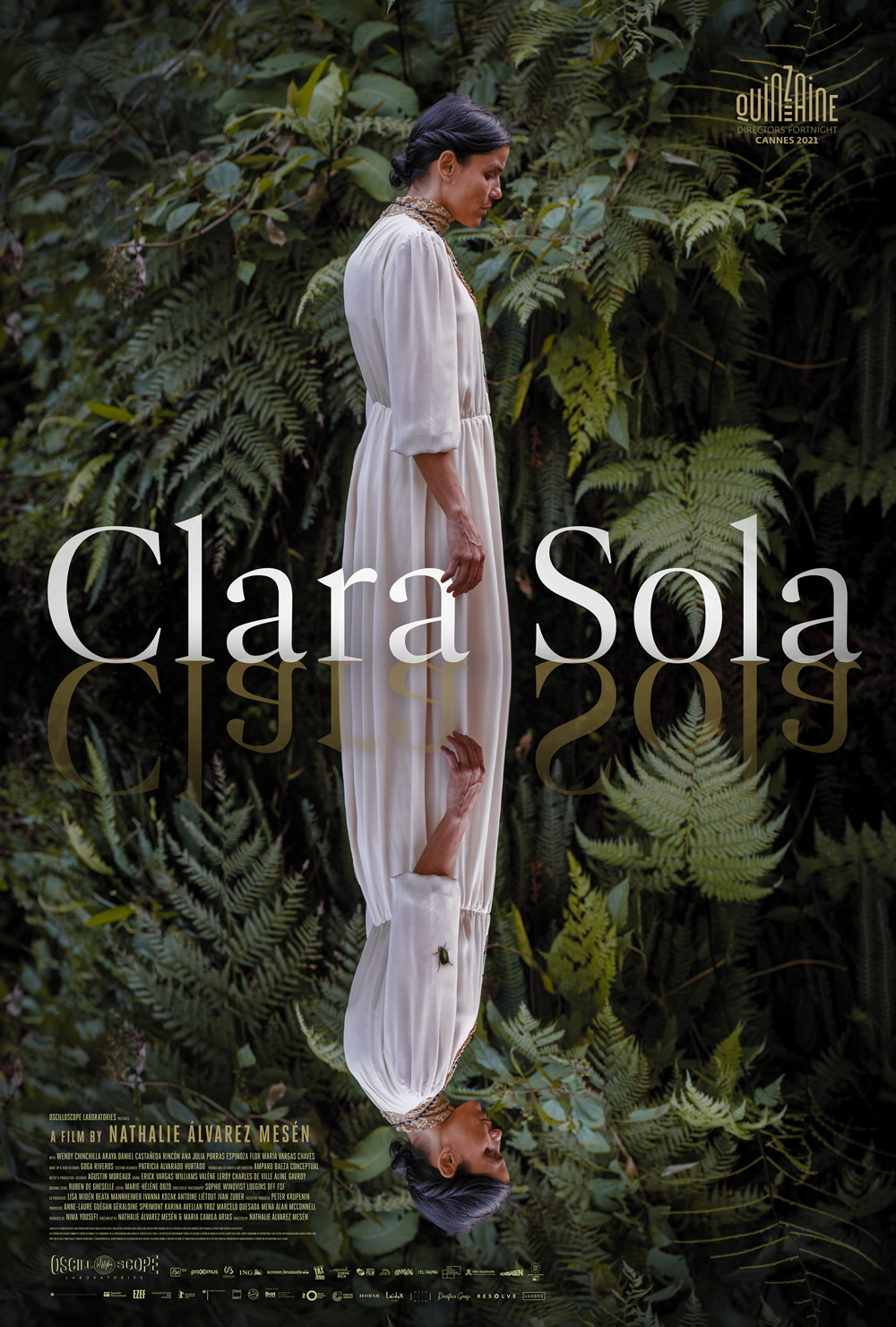 ---