Earshot Jazz – Milford Graves Full Mantis Encore Screening!
This event took place on Oct 27, 2018
$12 General Admission
$9 Student/Senior
$7 Member
Jake Meginsky
US
2018
1h 31m
About
Milford Graves is quite possibly one of the most renowned jazz percussionists around, a pioneer of free jazz, which essentially liberates percussion from the time-keeping role. He approaches all aspects of his life with the same curiosity and creativity that he brings to his percussion. With interviews in his home and garden and archival footage of him grooving on his drum kit, Milford Graves Full Mantis offers a unique portrait of a man that is constantly searching for a different kind of sound.
In his debut feature documentary, Jake Meginsky approaches Graves cautiously, letting him do the talking. His tangents and anecdotes take us away from a linear narrative, providing a unique perspective on his thought process and approach to life. At one point he is sitting in his garden in Queens, NY, talking about vegetables. The next, he's hooked himself up to a recording device to break down the rhythms of his own heartbeat.
Accompanied with an incredible soundtrack that is performed solely by Graves, Full Mantis sticks with you like a great song.
"A movie about Graves' life and work that's similar to his percussive style: unpredictable, out-of-sync yet somehow rhythmically right on, jagged and likely to zig when you think it's going to zag." – David Fear, Rolling Stone
"Milford Graves Full Mantis is a hangout whose visuals seek to replicate its subject's boundless curiosity. This is one musician whose antennae are more sensitive to the universe's signals than our own." – The Hollywood Reporter
"… a jazz movie in every sense of the word." – Jordan Hoffman, Village Voice
"A candid conversation with a generous polymath: musician, martial artist, horticulturist, acupuncturist, philosopher, and medicine man. Milford Graves is a documentary subject as engaging as any in recent memory." – Screen Slate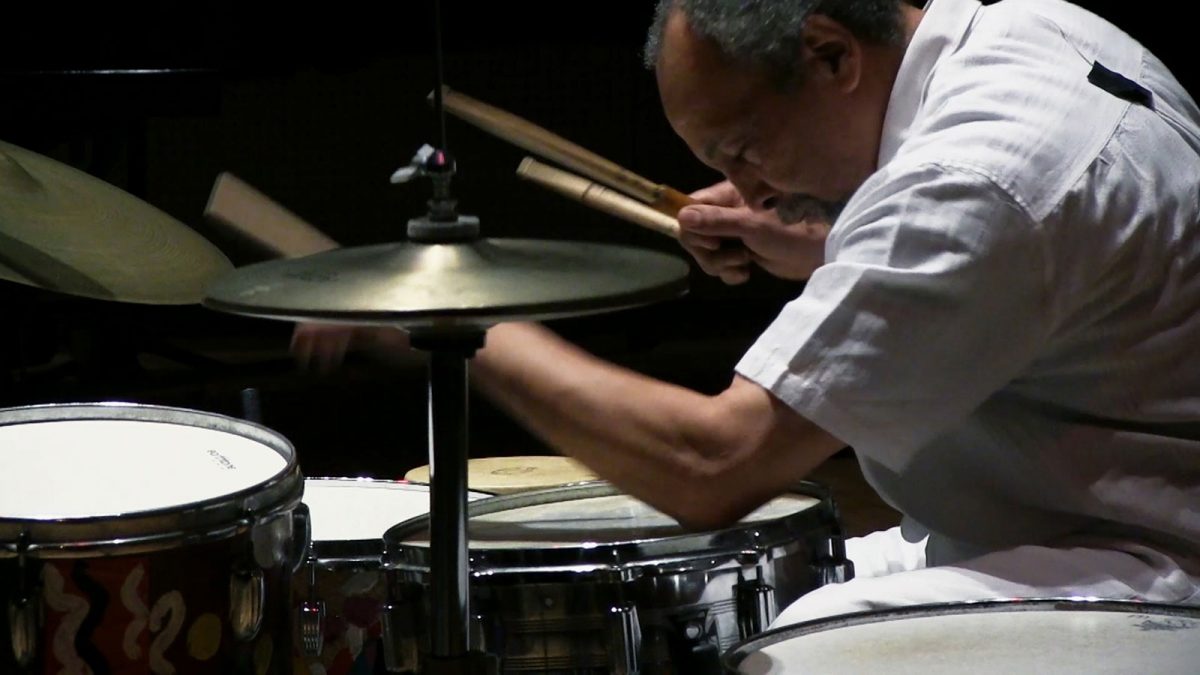 ---