El Planeta [In-Person Only]
This event took place Jan 19 - Jan 23, 2022
$13 General Admission
$10 Student/Child/Senior
$7 Member
⚠️ Public safety notice ⚠️
NWFF patrons will be required to double-mask while in the building. Disposable masks are available at the door for those who need them. To be admitted, patrons ages 5+ will also be required to present EITHER proof of COVID-19 vaccination OR a negative result from a COVID-19 test administered within the last 48 hours by an official testing facility. Boosters are strongly recommended, though not required for entry.
NWFF is adapting to evolving recommendations to protect the public from COVID-19. Read more about their policies regarding cleaning, masks, and capacity limitations here.
Amalia Ulman
Spain & US
2021
1h 22m
About
El Planeta is a dark comedy exploring contemporary poverty, female desire, and the always-complicated filial relationships of mothers and daughters, performed by the director and her own mother.
A daughter forced to return home after the death of her father reconnects with her eccentric mother, hustling to maintain the semblances of their middle-class lifestyle in the face of an impending eviction. Over the course of the week, we watch as the daughter's hopes are tested as she attempts to use her sexuality as a means of escape. Meanwhile, the mother grifts her way to certain security — the care of a jail cell.
(Amalia Ulman, 2021, Spain & US, 82 min, in Spanish & English with English subtitles)

Synopsis and images courtesy of Utopia. 
"The other defining asset of El Planeta is its vivid sense of place…Shot by Carlos Rigo Bellver in crisp black and white with a descriptive eye for composition, the off-season town deftly mirrors the decline of its principal characters' lives from the opening image of a murky, overcast sky." – The Hollywood Reporter
"This is a dry comedy that elicits amused recognition rather than belly laughs, and Ulman, as a first-time feature director, makes canny decisions to set a wry tone… Like its grifter characters, "El Planeta" signals luxury but it does not luxuriate, creating an experience that is more intellectually than sensually satisfying." – The New York Times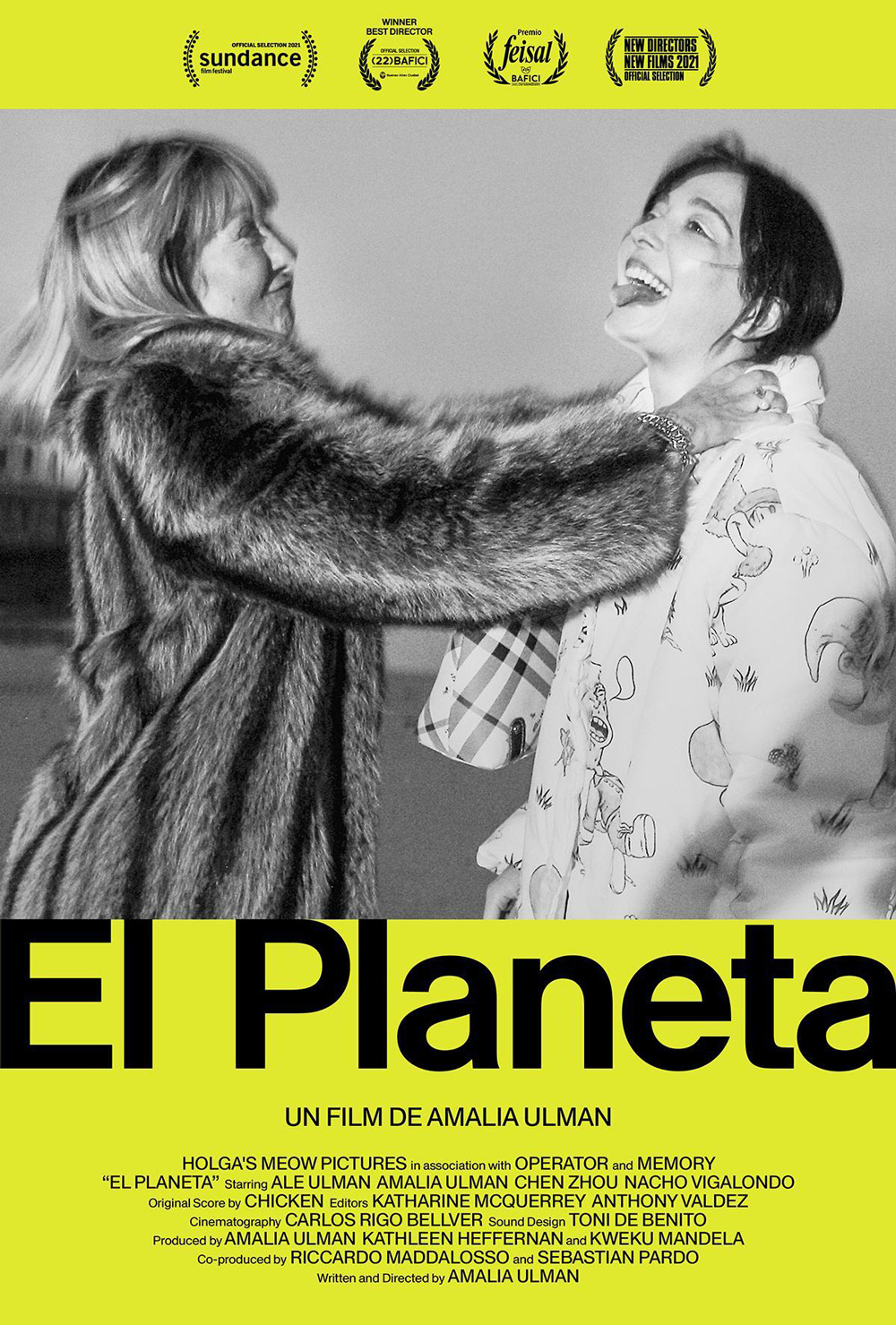 ---