Emerging Artists: Contemporary Experimental Films and Video Art from Germany, Vol. 4
This event took place Aug 30 - Aug 31, 2019
$12 General Admission
$9 Student/Senior
$7 Member
various directors
Germany
2017–19
1h 12m
About
The experimental short film, the avant-garde film, the art film, video art, the personal film, the artist's film – whatever one may choose to call this genre – have high season. While the audience in "regular" cinemas tends to shrink, the general exhibition of moving images in art museums and their integration of film projectors, black boxes, and even whole cinemas has steadily grown. At the same time, the number of film festivals worldwide has exploded in order to provide a forum for discussion and a platform for innovative works. Spaces of visual arts and film festivals are not looking for blockbusters or shallow entertainment without critical potential. They all select their programmes according to artistic criteria – aesthetic as well as socio-political – not according to expected profitability.
For the fourth edition of Emerging Artists, the AG Kurzfilm – German Short Film Association, has once again assembled a number of perspectives, which demonstrate the diversity of personal handwriting and approaches: Ilaria di Carlo combines an exciting architectural study of staircases with a surreal, paranoid performance. In Clara Winters and Miguel Ferráez's work, the tourists in the tropics have their say with their opposing feelings. During a solar eclipse, Florian Fischer and Johannes Krell film fascinating optical phenomena. The monstrosity of including fatal stunts in action films is illustrated by Jens Pecho, and David Gómez Alzate focusses on the phenomenon of seeing light reflections even though no light reaches the eye. Marian Mayland uses extremely outdated Super-8 footage for his criticism of the non-prohibition of ultraright parties in Germany. The Emerging Artists keep pace with the times.
– Brigitta Burger-Utzer
Managing Director, sixpackfilm
---
The Divine Way
(Ilaria Di Carlo, Germany, 2018, 15 min)
Loosely based on Dante's "Divine Comedy", The Divine Way takes us along on the protagonist's epic descent through an endless labyrinth of staircases. As the woman journeys deeper, the staircases mutate and she is trapped and pulled into their dangerous landscape, conducting us through more than fifty locations.
Beyond Beach
(Clara Winter & Miguel Ferráez, Germany, 2018, 14 min)
The horizon is infused by a pastel-pink haze like a neverending sunset screensaver. People from all corners of the world are stranded here, taking up on the deal western society claims to offer: The possibility to escape from it.
Umbra
(Florian Fischer & Johannes Krell, Germany, 2019, 20 min)
Umbra deals with rare and common optical phenomena that occur in nature. These phenomena evoke familiar images such as shadows or reflections on a water surface; but also unusual ones like the "Brocken spectre" or the pinhole effect during a solar eclipse. These ancient and natural projections can be considered as pre-cultural and independent of any apparatus. They occurred even before mankind and are united by their intangible, ephemeral presence. In their immateriality and fragility, they are precursors of the cinema image. Umbra develops a visual dialogue between phenomenon and apparatus, archetype and image, self and self-perception.
Three Casualties
(Jens Pecho, Germany, 2018, 7 min)
Three Casualties is an investigation of three movie scenes, showing stunts that led to the deaths of the stunt doubles performing them. In some cases these scenes remained in the films whereby the audience witnessed an actual death on screen while simultaneously watching a fictional one.
Fosfeno
(David Gómez Alzate, Germany, 2018, 11 min)
In 1967 the anthropologist G. Reichel-Dolmatoff published a study about an aboriginal culture, although the tribe in question was not visited and the only interviewed informant was far away from his cultural ambient and tribal territory. Through it he discovered a relation between hallucinations and the phosphene form.
Eine Kneipe auf Malle – A Bar on Majorca
(Marian Mayland, Germany, 2017, 15 min)
Essen, Germany, 2016. Two obsolete apparitions: Super-8mm film stock, Kodachrome K40, exposed 30 years past its expiration date – and the far-right National Democratic Party of Germany (NPD).
Co-presented with Goethe Pop Up Seattle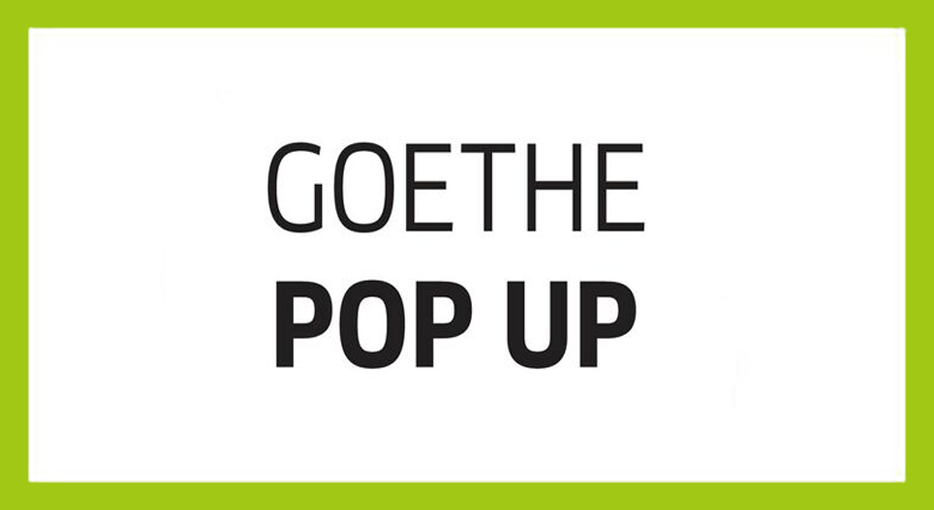 ---
---