Fire of Love [In-Person Only]
This event took place Jul 27 - Aug 26, 2022
$13 General Admission
$10 Student/Child/Senior
$7 Member
⚠️ Public safety notice ⚠️
NWFF patrons will be required to wear masks that cover both nose and mouth while in the building. Disposable masks are available at the door for those who need them. We are not currently checking vaccination cards. Recent variants of COVID-19 readily infect and spread between individuals regardless of vaccination status.
NWFF is adapting to evolving recommendations to protect the public from COVID-19. Read more about their policies regarding cleaning, masks, and capacity limitations here.
Sara Dosa
Canada & US
2022
1h 33m
About
(Sara Dosa, Canada & US, 2022, 93 min, in English & French with English subtitles)
Katia and Maurice Krafft loved two things — each other and volcanoes. For two decades, the daring French volcanologist couple roamed the planet, chasing eruptions and documenting their discoveries. Ultimately, they lost their lives in a 1991 volcanic explosion, leaving a legacy that forever enriched our knowledge of the natural world. Director Sara Dosa and the filmmaking team fashion a lyrical celebration of the intrepid scientists' spirit of adventure, drawing from the Kraffts' spectacular archive. Fire of Love tells a story of primordial creation and destruction, following two bold explorers as they venture into the unknown, all for the sake of love.
** Featuring a pre-recorded Q&A with director Sara Dosa! **
Synopsis and stills courtesy of NEON.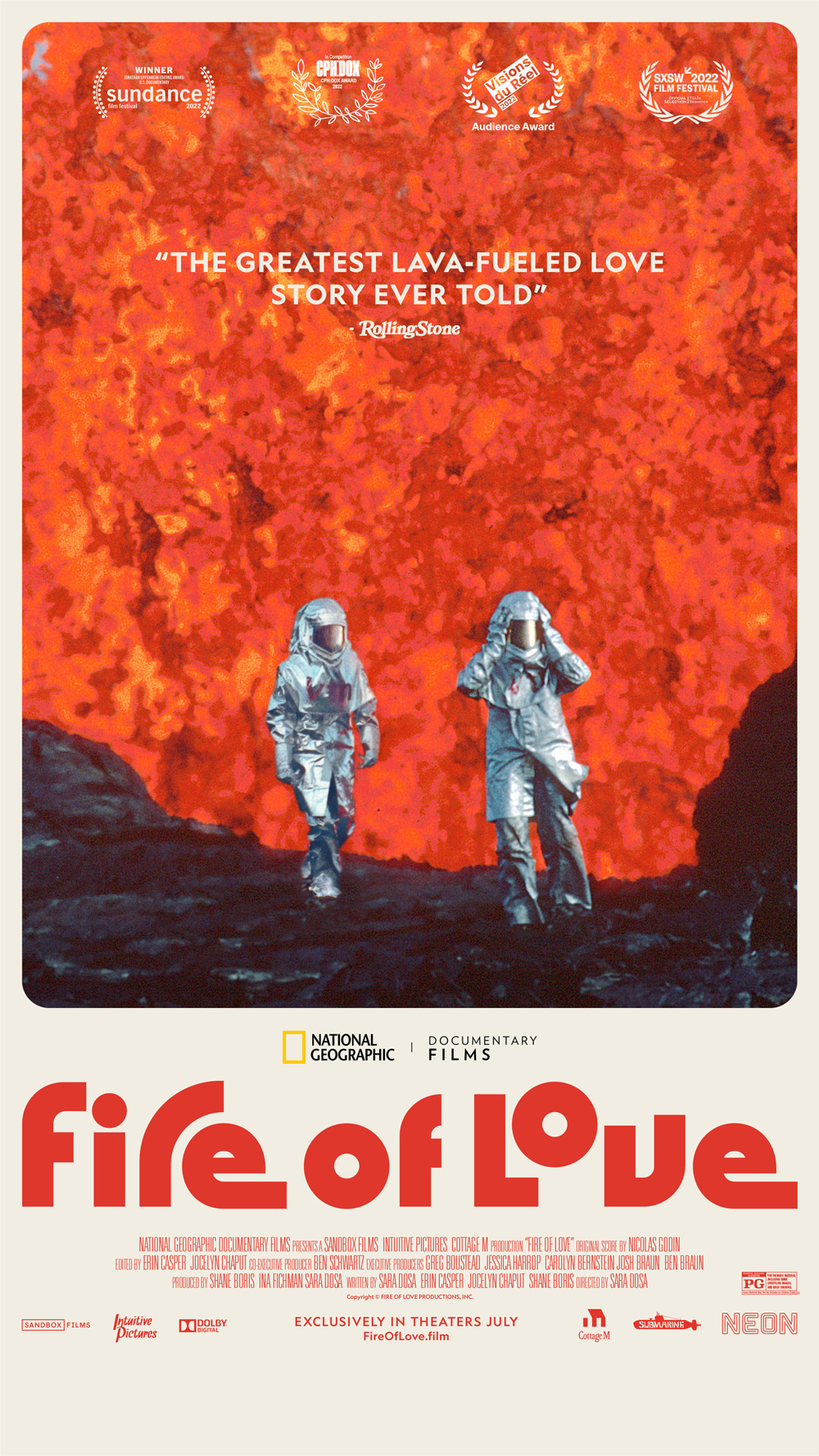 ---