Geographies of Solitude [In-Person Only]
$14 General Admission
$10 Student/Child/Senior
$7 Member
⚠️ Public safety notice ⚠️
NWFF patrons will be required to wear masks that cover both nose and mouth while in the building. Disposable masks are available at the door for those who need them. We are not currently checking vaccination cards. Recent variants of COVID-19 readily infect and spread between individuals regardless of vaccination status.
NWFF is adapting to evolving recommendations to protect the public from COVID-19. Read more about their policies regarding cleaning, masks, and capacity limitations here.
Jacquelyn Mills
Canada
2022
1h 43m
About
(Jacquelyn Mills, Canada, 2022, 103 min, in English)
** Winner of the Caligari Film Award, C.I.C.A.E. Award, and the Prize of the Ecumenical Jury at the 2022 Berlin Film Festival. Also recipient of Hot Docs' Best Canadian Documentary and the Emerging Canadian Filmmaker Awards **
Geographies of Solitude is an immersion into the rich ecosystem of Sable Island, guided by naturalist and environmentalist Zoe Lucas who has lived over 40 years on this remote sliver of land in the Northwest Atlantic Ocean. Shot on 16mm and created using a scope of innovative eco-friendly filmmaking techniques, this feature-length experimental documentary is a playful and reverent collaboration with the natural world. Zoe leads us among wild horses, seals and bugs, through peaks, valleys, roots, sands, weathers, seasons and stars. The intangible is evoked with hidden sounds and vanishing light. Much like a field book, the film tracks its protagonist's labor to collect, clean and document marine litter that persistently washes up on the island shores.
Synopsis courtesy of film website.

All images ⓒ Jacquelyn Mills, courtesy of Cinema Guild, except the carousel photo of Zoe Lucas, ⓒ Zoe Lucas.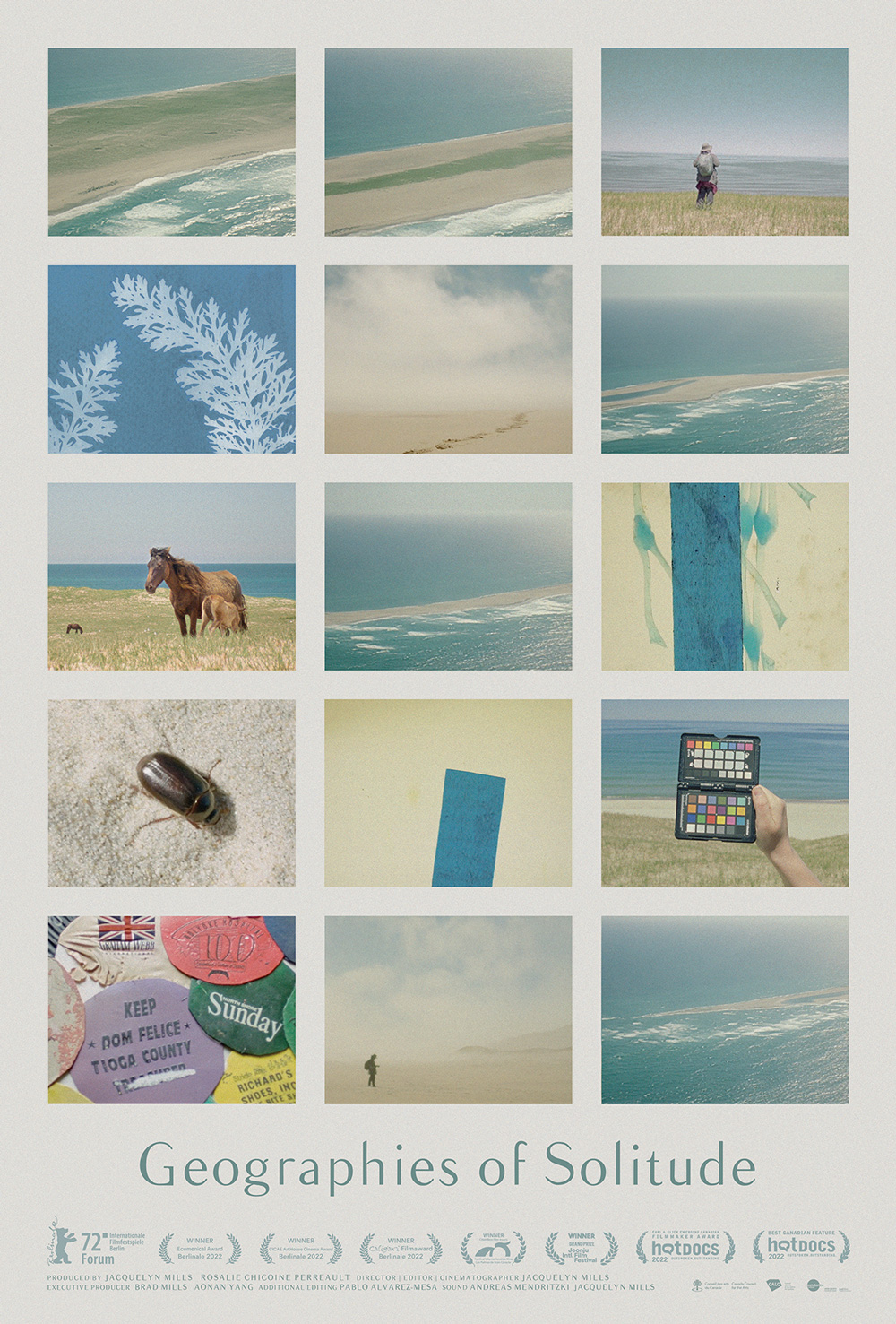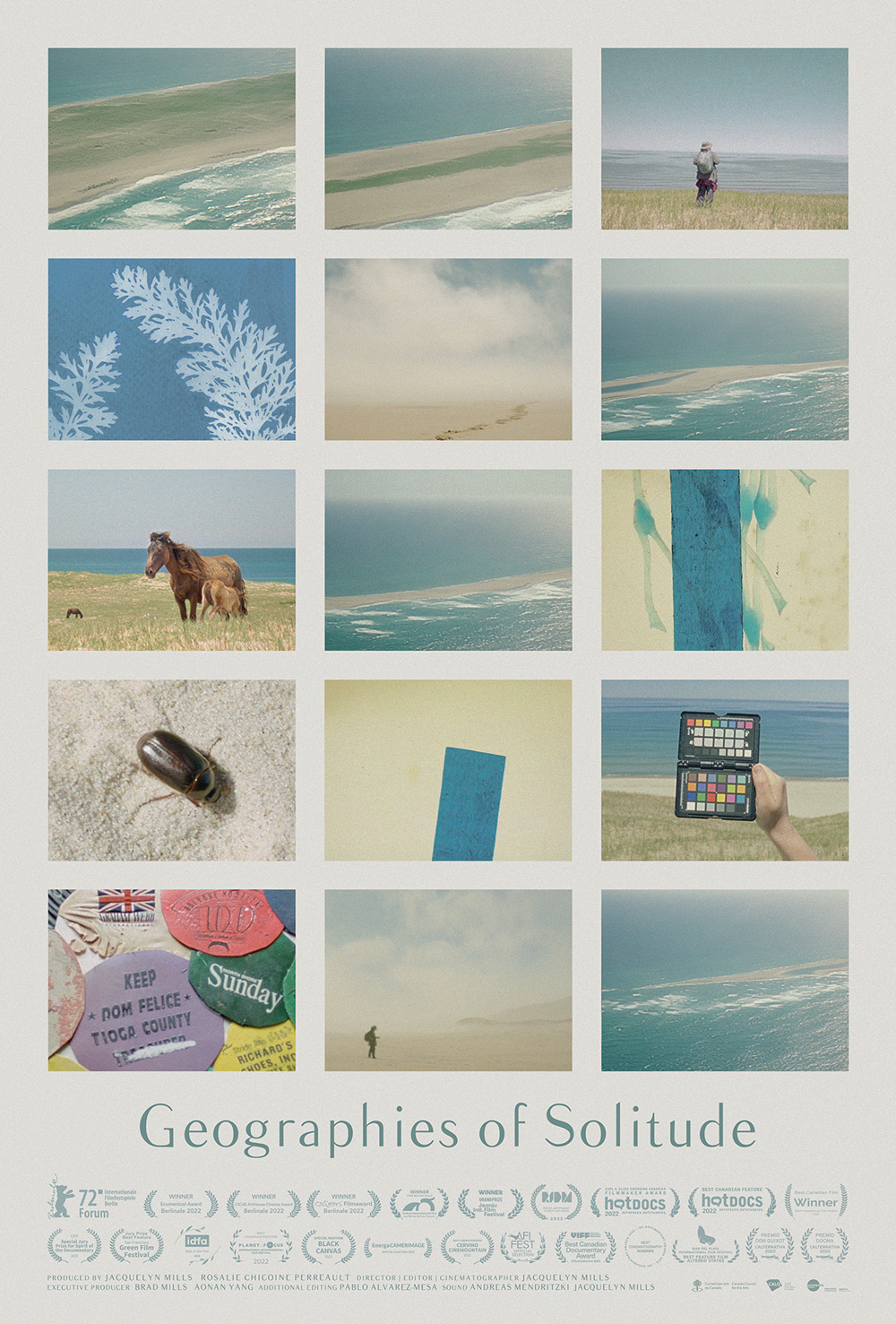 ---