Give Me Pity! [In-Person Only]
This event took place Feb 1 - Feb 9, 2023
$14 General Admission
$10 Student/Child/Senior
$7 Member
⚠️ Public safety notice ⚠️
NWFF patrons will be required to wear masks that cover both nose and mouth while in the building. Disposable masks are available at the door for those who need them. We are not currently checking vaccination cards. Recent variants of COVID-19 readily infect and spread between individuals regardless of vaccination status.
NWFF is adapting to evolving recommendations to protect the public from COVID-19. Read more about their policies regarding cleaning, masks, and capacity limitations here.
About
(Amanda Kramer, US, 2022, 80 min, in English)
A Primetime Saturday Night Network Television Spectacular starring Sissy St. Claire! Sissy St. Claire graces the small screen for her first ever television special, an evening full of music and laughter, glamour and entertainment! But Sissy's live event quickly begins to curdle into a psychedelic nightmare of vanity, insecurity and delusional ambition, provoked by the glowering presence of a mysterious masked man…
"Sophie von Haselberg shines bright in this lurid picture of stardom undone." – Wendy Ide, Rotterdam Review (Screen)
"This is Sissy St. Claire's and Amanda Kramer's fabulous world – we're just catching up with it." – Richard Gray, Rotterdam Review (The Reel Bits)
Synopsis and stills courtesy of Utopia x Aspect Ratio.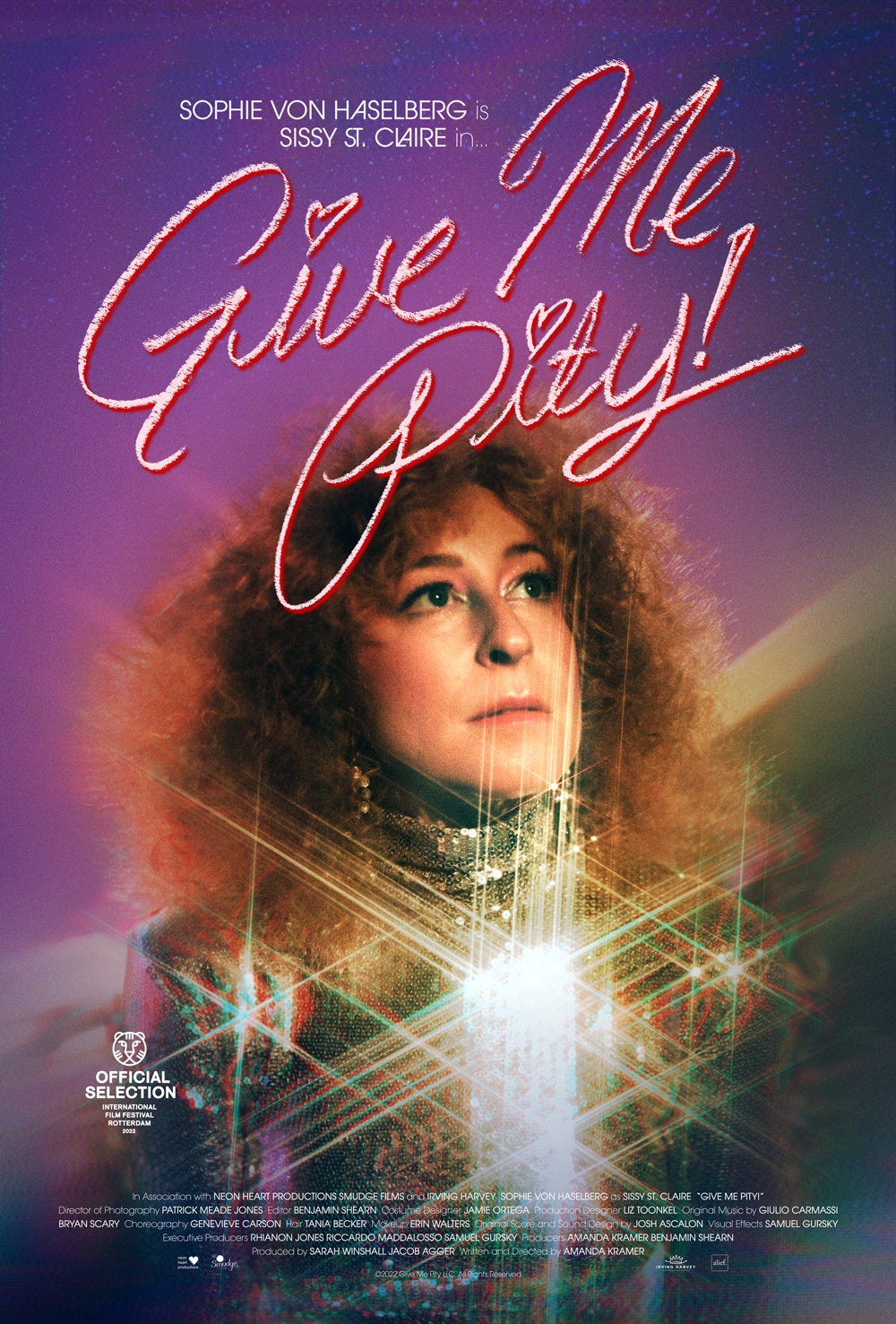 ---