Hive (Zgjoi) [In-Person Only]
This event took place Nov 24 - Nov 28, 2021
$13 General Admission
$10 Student/Child/Senior
$7 Member
⚠️ Public safety notice ⚠️
NWFF patrons will be required to wear face coverings while in the building. To be admitted, patrons ages 12+ will also be required to present EITHER proof of COVID-19 vaccination OR a negative result from a COVID-19 test administered within the last 48 hours by an official testing facility.
NWFF is adapting to evolving recommendations to protect the public from COVID-19. Read more about their policies regarding cleaning, masks, and capacity limitations here.
Blerta Basholli
Kosovo, Switzerland, Macedonia & Albania
2021
1h 24m
About
** Sundance Film Festival 2021's most awarded film! **
Hive is a searing drama based on the true story of Fahrije, who, like many of the other women in her patriarchal village, has lived with fading hope and burgeoning grief since her husband went missing during the war in Kosovo. In order to provide for her struggling family, she pulls the other widows in her community together to launch a business selling a local food product. Together, they find healing and solace in considering a future without their husbands—but their will to begin living independently is met with hostility.
The men in the village condemn Fahrije's efforts to empower herself and the women around her, starting a feud that threatens their newfound sovereignty—and the financial future of Fahrije's family. Against the backdrop of Eastern Europe's civil unrest and lingering misogyny, Fahrije and the women of her village join in a struggle to find hope in the face of an uncertain future.
Winner of the Audience Award, Directing Award, and World Cinema Grand Jury Prize at Sundance (the first ever to win all three main awards!), Hive is a pithy, devastating portrait of loss and our uphill journeys to freedom.
(Blerta Basholli, Kosovo, Switzerland, Macedonia & Albania, 2021, 84 min, in Albanian with English subtitles)
Description courtesy of Zeitgeist Films. Still photos by Alexander Bloom.
"Hive is about the hard-won rewards of resilience, but there's a sting: a reminder of how dangerous patriarchal communities remain for women even, and perhaps especially, those who manage to carve out a small nook of independence within them." — Variety
"Hive has a relatively short running time but it is a testimony to Basholli's skill that she is able to convey the rich struggles of individual lives and fix them in a surrounding community that both nurtures and diminishes them. There is a spare, focused storytelling here that creates room to breathe." — ScreenDaily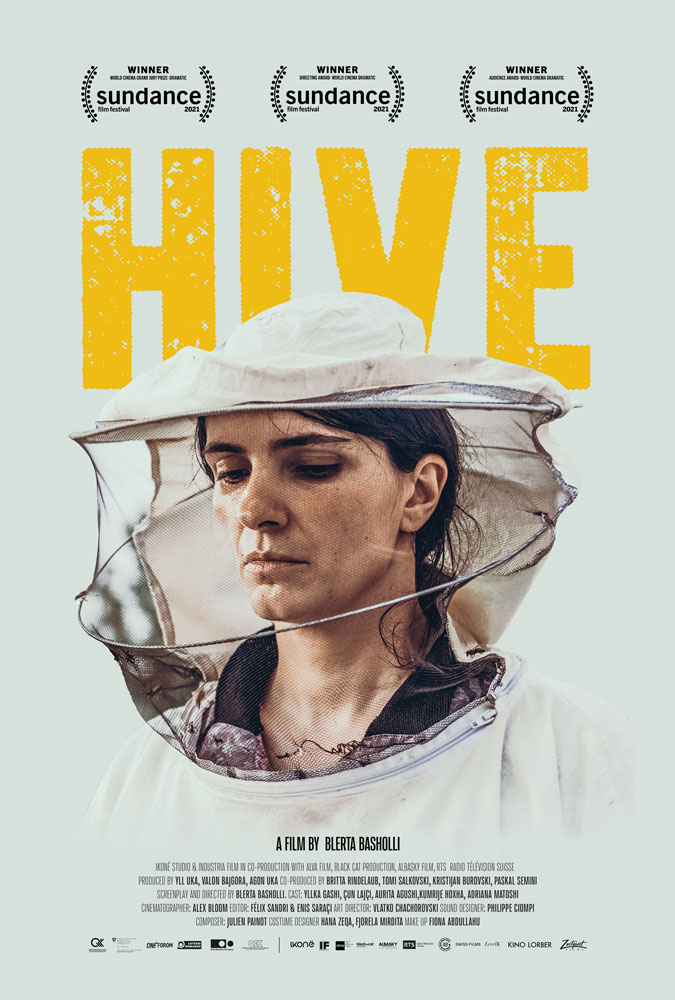 ---