Keyboard Fantasies [In-Person Only]
This event took place Dec 1 - Dec 5, 2021
$13 General Admission
$10 Student/Child/Senior
$7 Member
⚠️ Public safety notice ⚠️
NWFF patrons will be required to wear face coverings while in the building. To be admitted, patrons ages 12+ will also be required to present EITHER proof of COVID-19 vaccination OR a negative result from a COVID-19 test administered within the last 48 hours by an official testing facility.
NWFF is adapting to evolving recommendations to protect the public from COVID-19. Read more about their policies regarding cleaning, masks, and capacity limitations here.
Posy Dixon
United Kingdom
2021
1h 3m
About
* Co-presented by Three Dollar Bill Cinema! *

Keyboard Fantasies tells the story of Beverly Glenn-Copeland, a Black transgender septuagenarian and musical genius who finally finds his place in the world. When Glenn receives an unexpected email in 2016 from a record collector in Japan inquiring about copies of his 1986 self-release, Keyboard Fantasies, everything changes. Now signed to a major indie label, and sharing a timely message with the world, Glenn's emergence from obscurity transpires as an intimate coming of age story that spins the pain and suffering of prejudice into rhythm, hope and joy.
(Posy Dixon, United Kingdom, 2021, 63 min, in English)
Synopsis and images courtesy of Greenwich Entertainment.
"Often music documentaries feel padded out with filler but honestly I could have spent another hour in Copeland's company." – The Guardian
"Exhilarating as the Canadian American musician's late bloom has been to the music world, the full picture of his life, as captured tenderly by filmmaker Posy Dixon in "Keyboard Fantasies," is even more poignant and remarkable." – The Los Angeles Times 
"Some of the most moving footage here is of the audience's rapturous response to Copeland on his first world tour, mounted when he was 74. Perhaps it's no surprise that his most fervent fans are in their twenties, as if the future Copeland has always been reaching for has finally arrived. And after all the vicissitudes he's suffered, he still offers a utopian vision of what that could be." – Little White Lies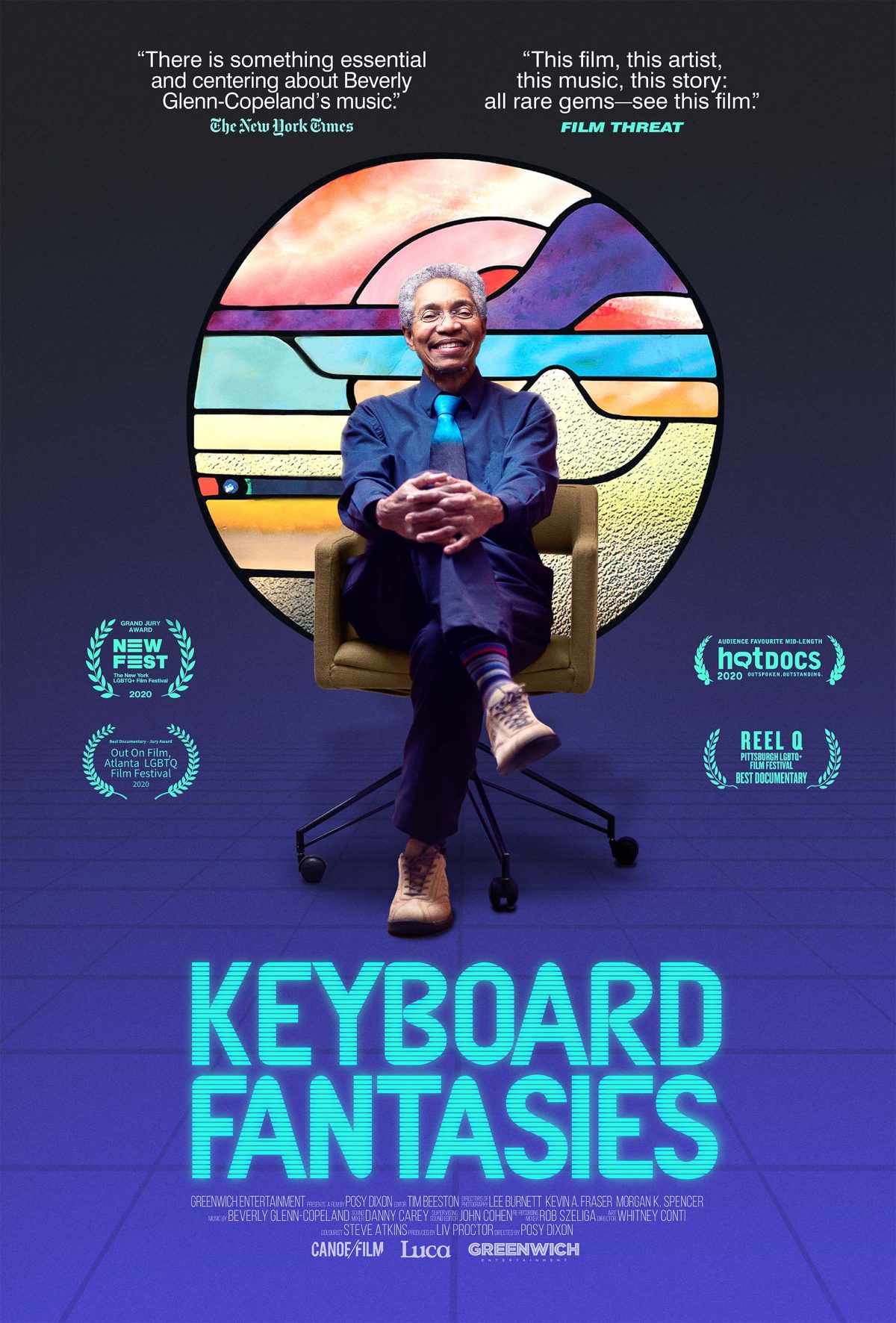 ---