Koyaanisqatsi [In-Person Only]
This event took place May 4 - May 5, 2022
$13 General Admission
$10 Student/Child/Senior
$7 Member
⚠️ Public safety notice ⚠️
NWFF patrons will be required to wear masks that cover both nose and mouth while in the building. Disposable masks are available at the door for those who need them. To be admitted, patrons ages 5+ will also be required to present either proof of COVID-19 vaccination OR a negative result from a COVID-19 test administered within the last 48 hours.
NWFF is adapting to evolving recommendations to protect the public from COVID-19. Read more about their policies regarding cleaning, masks, and capacity limitations here.
Godfrey Reggio
US
1983
1h 26m
About
** 40th Anniversary screening! **
An unconventional work in every way, Godfrey Reggio's Koyaanisqatsi was nevertheless a sensation when it was released in 1983. This first work of The Qatsi Trilogy wordlessly surveys the rapidly changing environments of the Northern Hemisphere, in an astonishing collage created by the director, cinematographer Ron Fricke, and composer Philip Glass. It shuttles viewers from one jaw-dropping vision to the next, moving from images of untouched nature to others depicting human beings' increasing dependence on technology Koyaanisqatsi's heterodox methods (including hypnotic time-lapse photography) make it a look at our world from a truly unique angle.
(Godfrey Reggio, US, 1983, 86 min, primarily nonverbal with some Hopi & English)
Synopsis courtesy of Criterion.
Image credit: Koyaanisqatsi © 1983 Institute For Regional Education. All Rights Reserved.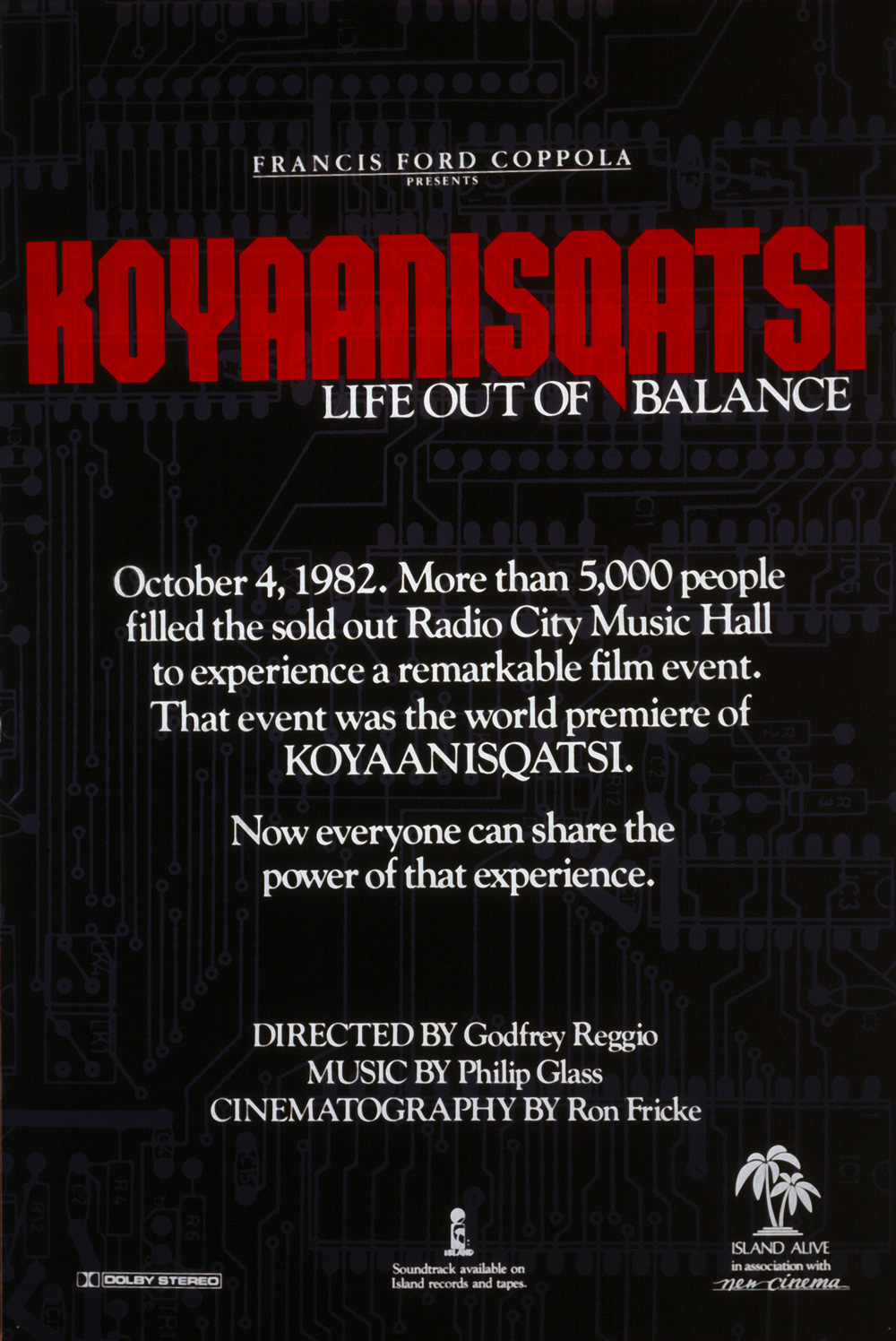 ---