Linda Ronstadt: The Sound of My Voice
This event took place Nov 24 - Nov 27, 2019
$13 General Admission
$10 Student/Child/Senior
$7 Member
Rob Epstein & Jeffrey Friedman
US
2019
1h 35m
About
Since she burst onto the music scene in 1967, Linda Ronstadt's extraordinary vocal range and ambition has created unforgettable songs across rock, pop, country, folk ballads, American standards, classic Mexican music and soul. As the most popular female recording artist of the 1970s – with songs like "You're No Good," "When Will I Be Loved," and "Blue Bayou" – Ronstadt filled huge arenas and produced an astounding eleven Platinum albums. Ronstadt was the first artist to top the Pop, Country, and R&B charts simultaneously, she won 10 Grammy Awards® on 26 nominations and attained a level of stardom the Tucson native could never have imagined.
In Linda Ronstadt: The Sound of My Voice, Ronstadt guides us through her youth in Tucson, singing Mexican canciones with her family; her folk days with the Stone Poneys; and her reign as the "queen of country rock" in the '70s and early '80s. She was a pioneer and champion for women in the male-dominated music industry as well as a passionate advocate for human rights.
Ultimately, Parkinson's stilled Ronstadt's singing voice and forced her into early retirement, but her music and influence remain timeless. With moving performance footage and appearances by friends and collaborators including Dolly Parton, Emmylou Harris, Bonnie Raitt and Jackson Browne, Linda Ronstadt: The Sound of My Voice celebrates an artist whose desire to share the music she loved made generations of fans fall in love with her — and the sound of her voice.
Description courtesy of Greenwich Entertainment.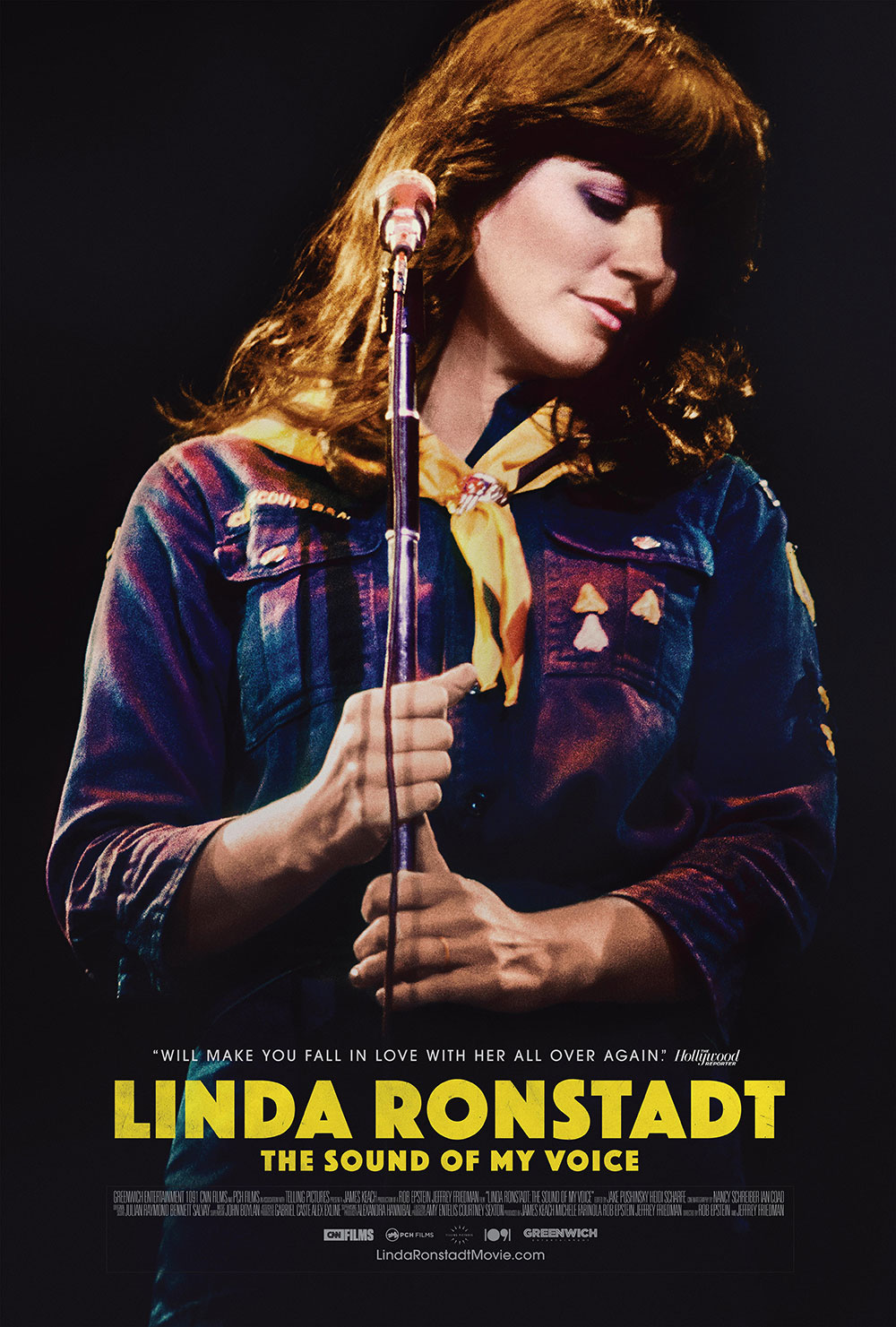 ---