Local Sightings 2020 – Eddy's Kingdom [Online]
View this program on-demand
Sep. 18–27, 2020

All screenings include filmmaker intro and Q&A!
• • HOW TO WATCH VIRTUALLY • •
Purchase your pay-what-you-can ticket through Brown Paper Tickets.
Your email receipt will contain a link and password for viewing, under "Ticket Details". (Don't see it? Check your spam filter.)
If you encounter any issues logging in, please contact louie@nwfilmforum.org. (But please, check your confirmation email!)
** This film is only available to viewers in the U.S. states of Washington, Oregon, Idaho, Montana, and Wyoming. **
Greg Crompton
Canada
2019
1h 25m
About
** Co-presented with Seattle Arab Film Festival. All screenings will include an introduction by the filmmaker, and a post-screening Q&A outro! **
Eddy Haymour had a dream. Born in Lebanon, he immigrated to Canada in 1955, got rich creating a chain of barber shops, married, had children. And when he purchased Rattlesnake Island—a small piece of land in British Columbia's Lake Okanagan—in the early 1970, his dream was to turn it into a Middle Eastern–themed amusement park. But resistance from local residents and the government turned his dream into an obsession.
It would consume not only his life, but the life of everyone around him: a tumult of legal turmoil, financial ruin, grenades, hostages, a daughter's love for her father and her father's overwhelming desire to make his vision a reality. Eschewing simplistic notions of "heroes" and "villains," director Greg Crompton uses a polyphony of voices to tell this multifaceted saga, most notably Eddy Haymour's own. By turns explosive, rueful, regretful, and swaggering, Eddy's incessant voice is the audience's lifeline in a strange and disquieting saga.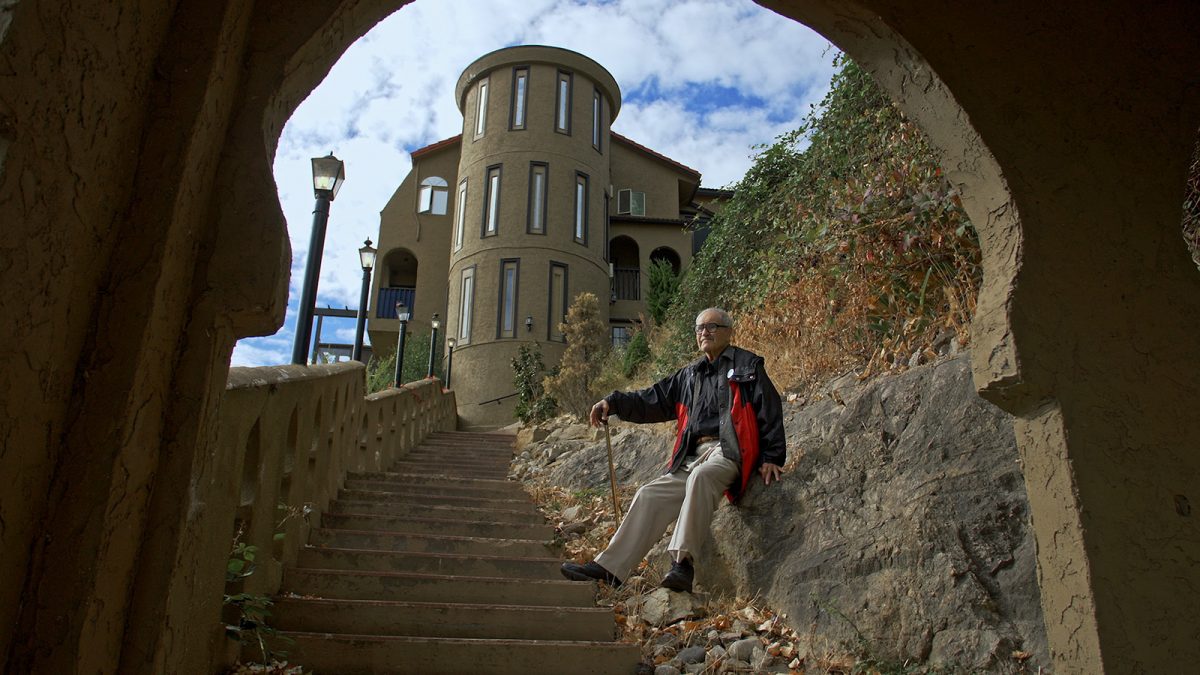 About the filmmaker:
Greg Crompton grew up in Kelowna, British Columbia. He began making documentaries in Sierra Leone in the mid 2000s. He has screened his short documentaries on TV and festivals around the globe.
Eddy's Kingdom is Greg's first feature documentary as a director working solo.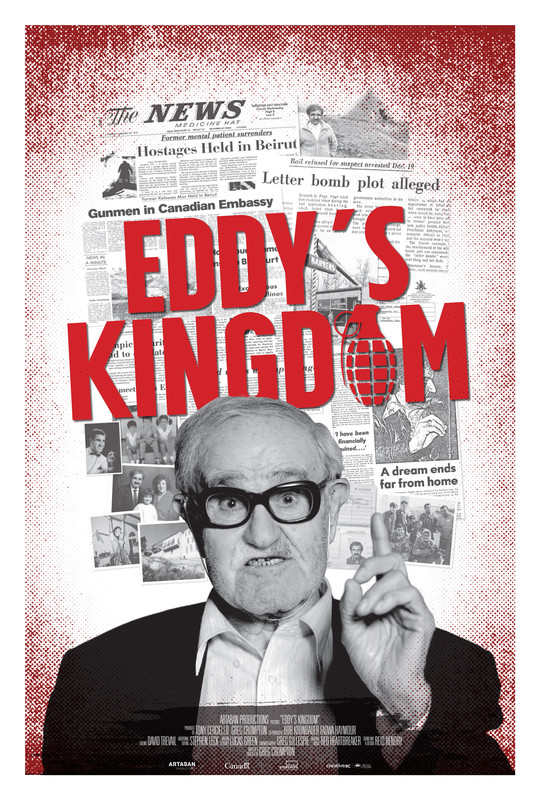 Director's statement:
I grew up in Kelowna, British Columbia boating by Rattlesnake Island. I was amazed that a man picked up an AK-47 and held a bunch of hostages over this insignificant, albeit beautiful, island.
The story itself was murky, no one seemed to have the story straight. Also no one outside of the Okanagan Valley had really heard about Canada's first terrorist.
My directorial vision was based on the fact of telling all sides of the story. Certainly not to excuse or glorify Eddy's actions, but neither to write him off as "crazy."
There are no villains in this story; there are no heroes. This is a bizarre story with complex characters and strong, desires that are never sated. It is also a love story between a father and daughter; a meditation on family and the struggle between one's own desires and the desires of one's family.
---

About Seattle Arab Film Festival
The Seattle Arab Film Festival seeks to highlight the diversity, complexity, and vibrancy of the Arab world and diaspora. We are invested in challenging dominant American narratives about our community by centering Arab stories, voices, and talent.
---
Presented by Seattle's Northwest Film Forum, the 23rd Annual Local Sightings Film Festival [Online] virtually showcases creative communities from throughout the Pacific Northwest. The 2020 program, which runs from September 18-27, features a competitive selection of curated shorts and feature film programs, inviting regional artists to experiment, break, and remake popular conceptions around filmmaking and film exhibition.
Local Sightings 2020 champions emerging and established talent, supports the regional film industry, and promotes diverse media as a critical tool for public engagement. This year's festival also celebrates NWFF's 25th Anniversary as an organization.
Vote for your favorite films by 12pm PDT on Closing Day, Sep. 27; BEST FEATURE and BEST SHORT winners receive a future screening opportunity at NWFF!
---
---