Love, Cecil
This event took place Aug 30 - Sep 6, 2018
$12 General Admission
$9 Student/Senior
$7 Members of NWFF or PCNW
* Photographic Center Northwest members receive the NWFF member rate at this screening! *
Lisa Immordino Vreeland
US
2017
1h 38m
About
Photographer, costume designer, documenter of a city in wartime, art director, cartoonist, columnist, writer of acerbic diary entries: Cecil Beaton did all this and more. A veritable 20th century Renaissance man, the Briton made his name as a trendsetter and artist who kept his finger on the pulse of English and American society for over a half-century. Welles to Jagger, Garbo to the Queen Mother: seemingly every person who was someone in English-speaking culture passed in front of Beaton's camera at one point or another, all captured in an immediately striking style that reads as both stark and ornate.
Lisa Immordino Vreeland's documentary follows Beaton's career in more-or-less chronological order, mixing the personal and societal dimensions in a life that demanded such treatment. Using a deft blend of archival footage, photographs, conversations with Beaton, interviews with friends and sundry figures, and lengthy extracts from Beaton's diaries (read by Rupert Everett), Love, Cecil emerges as a faithful document of an indefatigable, innovative personality: one who, above all, recognized the power of images.
Description courtesy of Ryan Swen.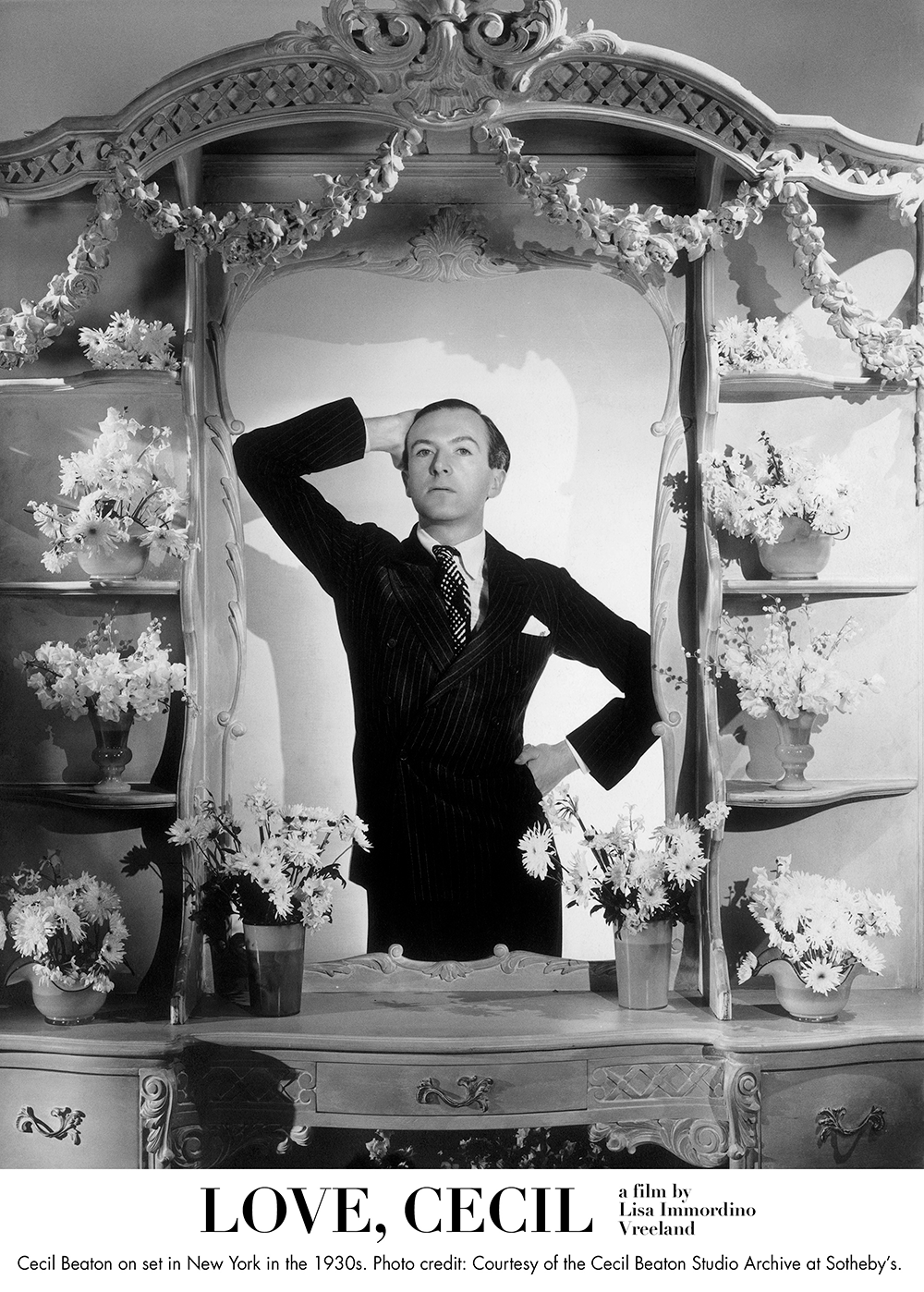 ---