Made in Hong Kong (香港製造) [Online]
Screen this title
Nov. 27–29, 2020
Fruit Chan
Hong Kong
1997
1h 48m
About
** New 4K restoration; first U.S. release! **
The first independent film released in post-Handover Hong Kong, director Fruit Chan's atmospheric shoestring-budget character study is a rough-and-ready piece of work shot on grainy leftover 35mm short ends in the city's overcrowded subsidized housing projects. The result is a tough, pessimistic film, a portrait of a city on the brink that follows the drifting of high school dropout and wannabe Triad tough Autumn Moon (Sam Lee, in a star-making role, opposite a largely non-professional cast), who sees little hope for his future or that of his home as a newly created Special Administrative Region within China. A raw, groundbreaking drama and portrait of nihilistic youth in the same vein as Rebel Without a Cause, My Own Private Idaho, and Doom Generation, the film poses questions that remain burningly relevant as Hong Kong continues to echo with the outrage of protests that erupted in March 2019.
"Bursting with energy and jagged in style, it has a shoot-from-the-hip, shoot-on-the-run freneticism… This is a raw virtuoso work of the utmost impact and awareness, released just as Hong Kong was changing hands." – Los Angeles Times
"Made in Hong Kong remains one of Hong Kong's best indies." – The New York Times 
A Metrograph Pictures release.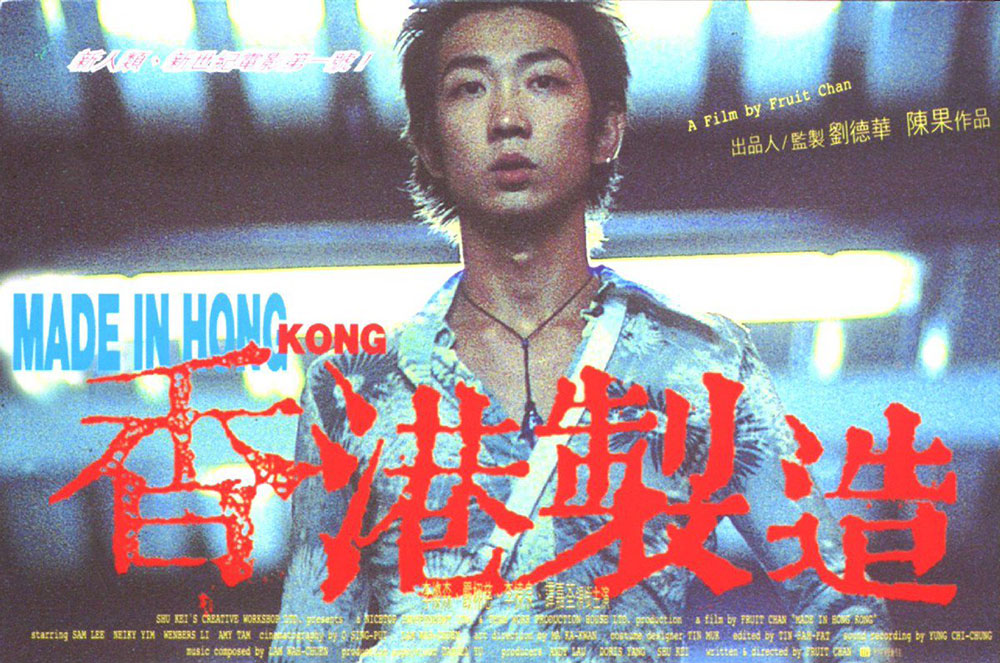 ---