Mother of Color [In-Person Only]
This event took place on Mar 23, 2023
$14 General Admission
$10 Student/Child/Senior
$7 Member
⚠️ Public safety notice ⚠️
NWFF patrons will be required to wear masks that cover both nose and mouth while in the building. Disposable masks are available at the door for those who need them. We are not currently checking vaccination cards. Recent variants of COVID-19 readily infect and spread between individuals regardless of vaccination status.
NWFF is adapting to evolving recommendations to protect the public from COVID-19. Read more about their policies regarding cleaning, masks, and capacity limitations here.
Dawn Jones Redstone
US
2022
1h 27m
** Director in attendance! **
About
(Dawn Jones Redstone, US, 2022, 87 min, in English & Spanish with English subtitles)
Noelia (Ana del Rocío) is a whip-smart community organizer and single mother who constantly has to make hard choices between her kids and her career ambitions. When she's offered the chance to interview for a position that could change everything, she begins receiving strange sights and sounds. Noelia attempts to untangle the messages as she works through a series of obstacles to get to the interview and follow her dreams.
Mother of Color is an eerie social drama by Portland filmmaker Dawn Jones Redstone that tracks the realities of single motherhood while also exploring one woman's reckoning with ancestral trauma. Look for special appearances from Luz Elena Mendoza of Y La Bamba and Portland City Commissioner Jo Ann Hardesty.
Made with a mostly women/nonbinary cast and crew in the summer of 2021 in Portland. Ana del Rocío is now running for County Commissioner!
"Keenly shot, confidently directed, boldly written, and the central performance by Ana del Rocío is a room-shaker…a frankly ingenious and visually compelling approach to an immigrant story." – Movie Curiosities review

---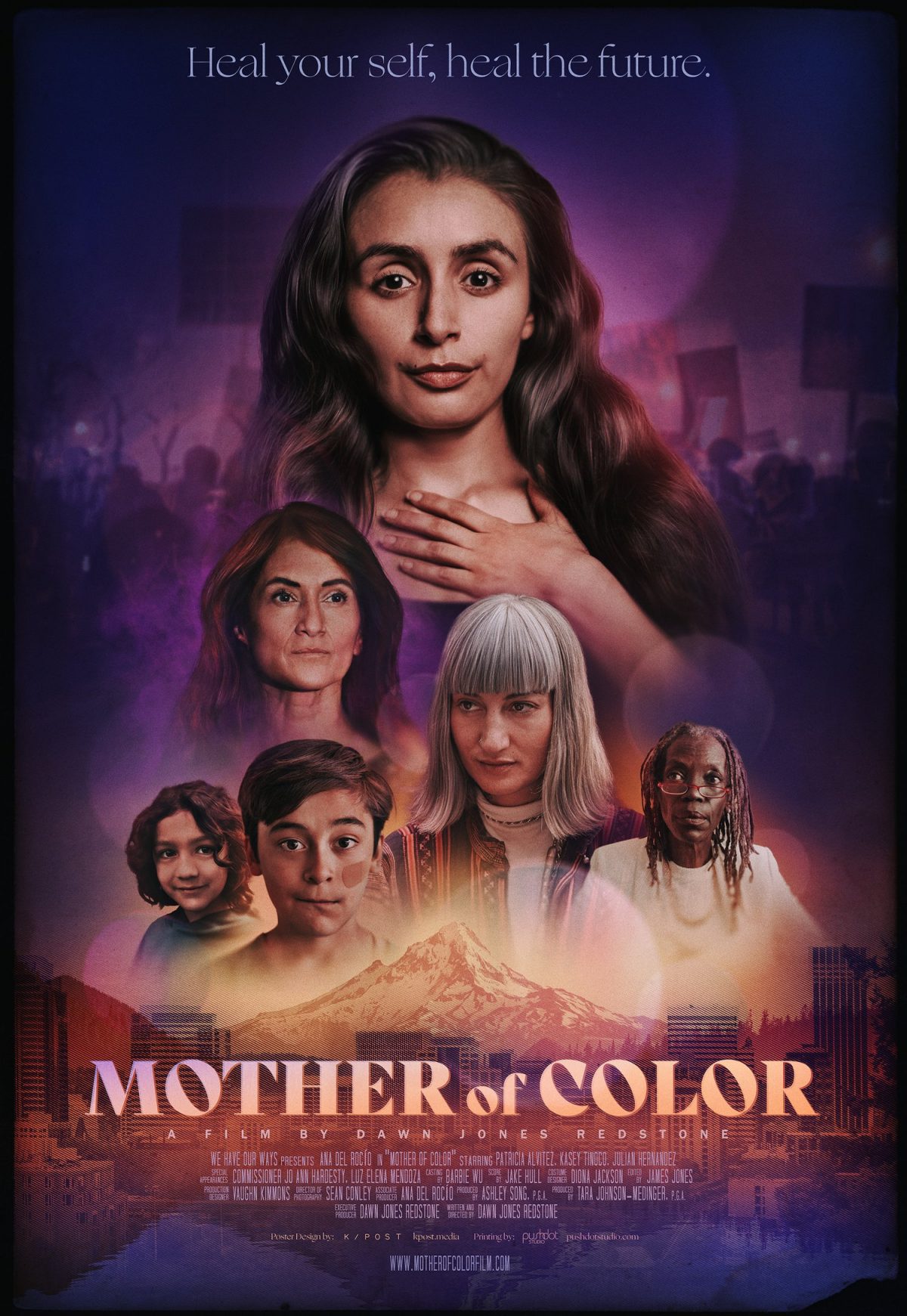 About the Director
Dawn Jones Redstone (she/her) believes that how you make a film is as important as what you make. She is an award-winning queer, Mexican American writer/director whose short films have screened around the globe including the acclaimed Sista in the Brotherhood. Her work often features women of color (cast and crew) and explores themes of resistance, feminism and the internal machinations that help us transform into the people we want to become. She believes in using her hiring decisions to help create an inclusive filmmaking community that reflects and brings needed perspective to the world we live in. In 2017, she was selected to shadow Debra Granik on the set of Leave No Trace. She has been named a Woman of Vision by the Daily Journal of Commerce, was a Lynn Shelton grant nominee, and is the recipient of OMPA's Inspiration and Service Award for her work helping to bring equity to the state film incentives. Grant awards include Regional Arts and Culture Council, Portland Art Museum, Seeding Justice, Oregon Futures Lab, Story Changes Culture, Prosper Portland and more. Mother of Color is her feature film debut. She resides with her wife and daughter in Portland, Oregon. 
www.dawnjonesredstone.com
IG: @dawnjonesredstone
Twitter: @dawnamo
---