Murina [In-Person Only]
This event took place Jul 27 - Aug 4, 2022
$13 General Admission
$10 Student/Child/Senior
$7 Member
⚠️ Public safety notice ⚠️
NWFF patrons will be required to wear masks that cover both nose and mouth while in the building. Disposable masks are available at the door for those who need them. We are not currently checking vaccination cards. Recent variants of COVID-19 readily infect and spread between individuals regardless of vaccination status.
NWFF is adapting to evolving recommendations to protect the public from COVID-19. Read more about their policies regarding cleaning, masks, and capacity limitations here.
Antoneta Alamat Kusijanović
Croatia, Brazil, US & Slovenia
2021
1h 32m
About
(Antoneta Alamat Kusijanović, Croatia, Brazil, US & Slovenia, 2021, 92 min, in English & Croatian with English subtitles)
** Winner of the Caméra D'or (Best First Film) at Cannes Film Festival 2021 **
Tensions rise between restless teenager Julija and her oppressive father Ante when an old family friend arrives at their Croatian island home. As Ante attempts to broker a life-changing deal, their tranquil yet isolated existence leaves Julija wanting more from this influential visitor, who provides a taste of liberation over a weekend laid bare to desire and violence.
Lensed by award-winning cinematographer Hélène Louvart (The Lost Daughter, Never Rarely Sometimes Always), and Executive Produced by Martin Scorsese, Murina features a ferocious, star-making central performance by Gracija Filipović and the most sumptuous images of the Mediterranean since The Big Blue. Equal parts fiery feminist outcry and stirring coming-of-age drama, the film announces director Antoneta Alamat Kusijanović as a major new talent in world cinema.
Synopsis and stills courtesy of Kino Lorber.
"A powerful film, perfect for summer, that should not be missed…Murina calls to mind Jacques Deray's masterful depiction of sundrenched sex and violence, La Piscine…standout is rising star Filipović, who manages to capture that delicate, awkward balance of being on the verge of adulthood while still being very much a child..Murina boasts beautiful location cinematography by Hélène Louvart…Murina [is] one of the most satisfying coming-of-age films in recent memory."  – Film Inquiry
"An exceptional debut…If Patricia Highsmith had ever written a coming-of-age story set on the rocky, clear-watered Croatian coastline, it might have looked a lot like Antoneta Alamat Kusijanović's bright, brooding debut. The perfect, darkly dazzling vehicle for a sunshine noir." – Jessica Kiang, Variety
"A superb study in sustained subliminal menace… this tense drama takes aim at the patriarchy with sinister restraint." – Tim Grierson, Screen International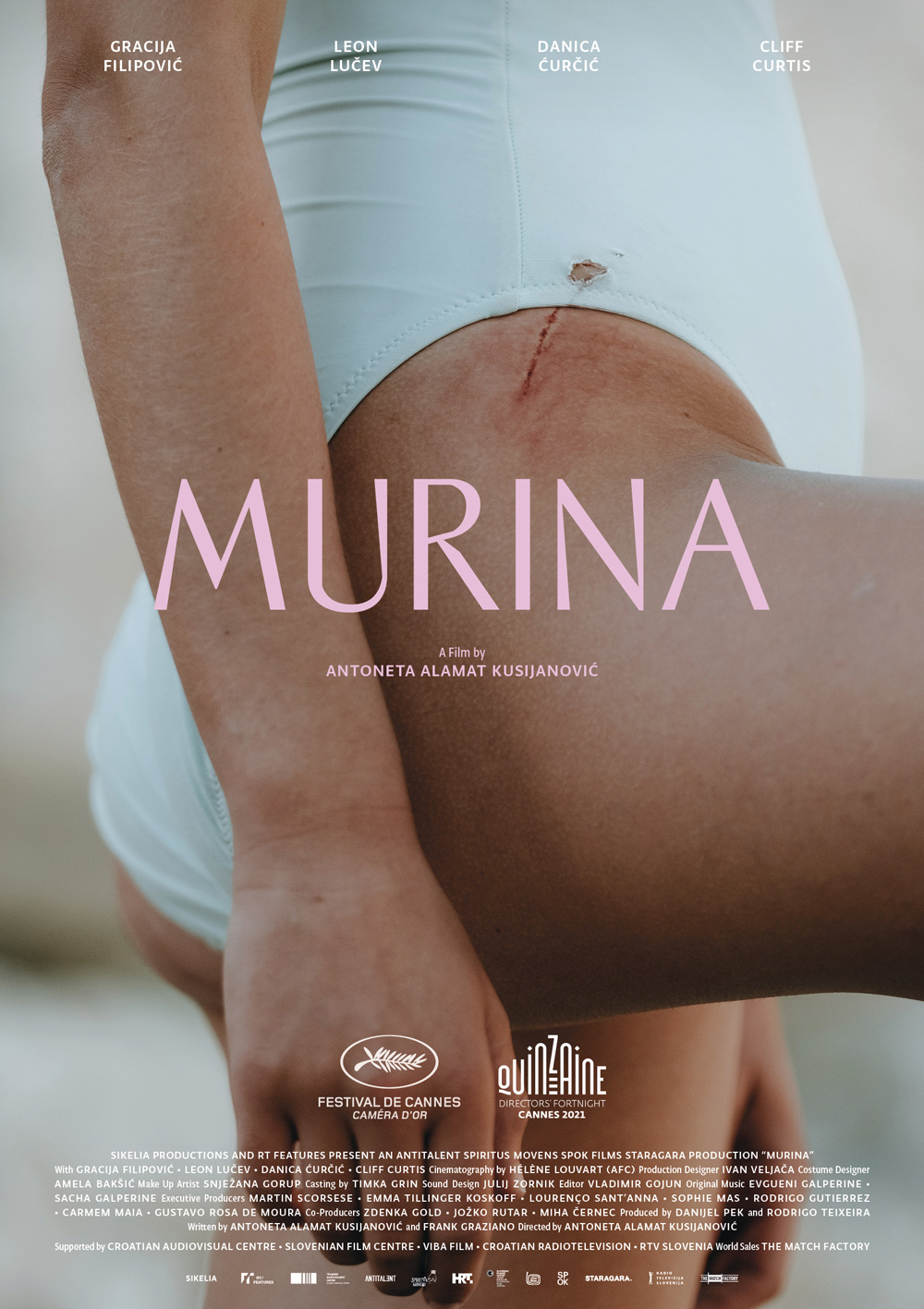 ---