My Sight is Lined with Visions: 1990s Asian American Film & Video
BLACK LIVES MATTER. In recognition of the importance of the current moment, NWFF is donating ALL PROCEEDS from our June film screenings to organizations that empower the Black community. This particular screening benefits Black Lives Matter Seattle-King County. Learn more about this initiative here or donate directly to NWFF.
SERIES:
The Series Package Collection grants full access to the entire ticketed program (seven features, three accompanying shorts) starting May 29, 2020 at 00:00 Eastern. Purchasers will be sent a link and access code. The nine shorts in The Vault, as well as the essays and interviews that accompany the series are all free to the public.
INDIVIDUAL FILMS:
Tiered pricing for individual film tickets is available – ticket sales go live May 29, 2020 at 00:00 Eastern!
About
To close out Asian American heritage month: An extravaganza of kinetic visionaries in Asian American filmmaking from the 1990s and beyond, with new commentary and live conversations.
Drawing on the urgency of addressing rising anti-Asian American sentiment and violence during COVID-19, these six virtual programs of films and videos push against stereotypes of all kinds – positive, negative and those in-between – and look deeply at the variegated experiences and creative expressions of Asian American filmmakers.
During the rise of independent Asian American films on the art house festival circuit in the '90s and early 2000s, these filmmakers were working across fiction, documentary, and experimental forms with unbridled creativity and sharp critical perspective. Each of these films invites you to encounter the diversity, formal experimentation, and personally political tradition of Asian American cinematic visions.
This repertory series includes several essays and free short films. Full details on Sentient.Art.Films webpage for the series!
---
DIRTY LAUNDRY
(Richard Fung, 1996, 30 min)
A fictionalized imagining of a magazine writer's train trip across Canada parallels an archival exploration of sexuality and its historical legibility in 1800s Chinese Canadian communities.
SEA IN THE BLOOD
(Richard Fung, 2000, 26 min)
This personal documentary traces two relationships, two long journeys, and two illnesses in the filmmaker's life: first with his late sister Nan to diagnose a rare blood disorder, and second with his lover Tim, who has lived with AIDS for 15 years.
Presented with Koré (T. Kim-Trang Tran, 1994, 17 min)
FRESH KILL
(Shu Lea Cheang, 1994, 80 min)
The first feature film from artist and digital pioneer Shu Lea Cheang brings her radical experimental vision to a viciously political and campy narrative of two young lesbian parents who fight against environmental racism in the form of radioactive fish lips.
KELLY LOVES TONY
(Spencer Nakasako, 1998, 58 min)
In this captivating take on documentary co-creation, Kelly Saeturn and her boyfriend, Tony Saelio, both refugees from Laos who grew up in the US, record a year and a half of their own lives as Kelly balances her hopes to attend college, a pregnancy, and her relationship with Tony, an ex-con trying to reform.
Presented with Sally's Beauty Spot (Helen Lee, 1990, 12 min)
SOME DIVINE WIND
(Roddy Bogawa, 1991, 72 min)
A splintering of narrative structure mixed with found and created material depict the life of Ben, a young multiracial man is safely ensconced in his life with a white girlfriend, as he discovers that his father was part of a bombing mission that destroyed his Japanese mother's village and killed her entire family during World War II.
STRAWBERRY FIELDS
(Rea Tajiri, 1997, 90 min)
Set in the 1970s, a teenage Japanese American pyro runs away from her repressed and overbearing mother on a cross-country road trip that ends at the site of a World War II internment camp, rendering corporeal seen and unseen ghosts.
TERMINAL USA
(Jon Moritsugu, 1993, 54 min)
One family's shenanigans, full of playfully twisted stereotypes, drug addictions, and illicit affairs, grow ever more violent in this comedic satire, which was controversially created for public broadcast.
Presented with Mommy Mommy Where's My Brain (Jon Moritsugu, 1986, 9 min)
---
Visit the My Sight is Lined with Visions series homepage for additional content!
FILMMAKER Q&As
Part #1: Rea Tajiri, Jon Moritsugu, and more
Tuesday, June 2
4pm Eastern/1pm Pacific/10am Hawaii
Register >
Part #2: Roddy Bogawa, Spencer Nakasako, and more
Wednesday, June 3
7pm Eastern/4pm Pacific/1pm Hawaii
Register >
Both are limited to 100 participants. If they reach capacity, the conversations will be mirrored in a livestream.
SHORT ESSAYS
…by a new generation of Asian American writers and curators, with contributions from Phoebe Chen, Ryan Swen, Devika Girish, Theresa Wang, Justin Nguyen, and Girish Shambu.
Circuits of Exchange: Fresh Kill, dir. Shu Lea Cheang
By Phoebe Chen
A Conviction All Its Own: Some Divine Wind, dir. Roddy Bogawa
By Ryan Swen
Muted Memories: Strawberry Fields, dir. Rea Tajiri
By Theresa Wang
THE VAULT
In addition to short films paired with features, My Sight is Lined with Visions will also feature a section of free short films and videos called The Vault, also available for streaming from May 29 – June 7, 2020. Featuring:
Helen Lee's Sally's Beauty Spot (1990)
Tran T. Kim-Trang's Koré (1994)
Spencer Nakasako & Vincent DiGirolamo's Monterey's Boat People (1982)
Rea Tajiri's Little Murders/Obits (1998)
James T. Hong & Chen Yin-Ju's Supermatist Kapital (2006)
Jon Moritsugu's Mommy Mommy Where's My Brain (1986)
Amit Desai's Twitch (1999)
Ho Tam's Cop Strings (1999)
Roddy Bogawa's Four of Five Accidents, One June… (1988)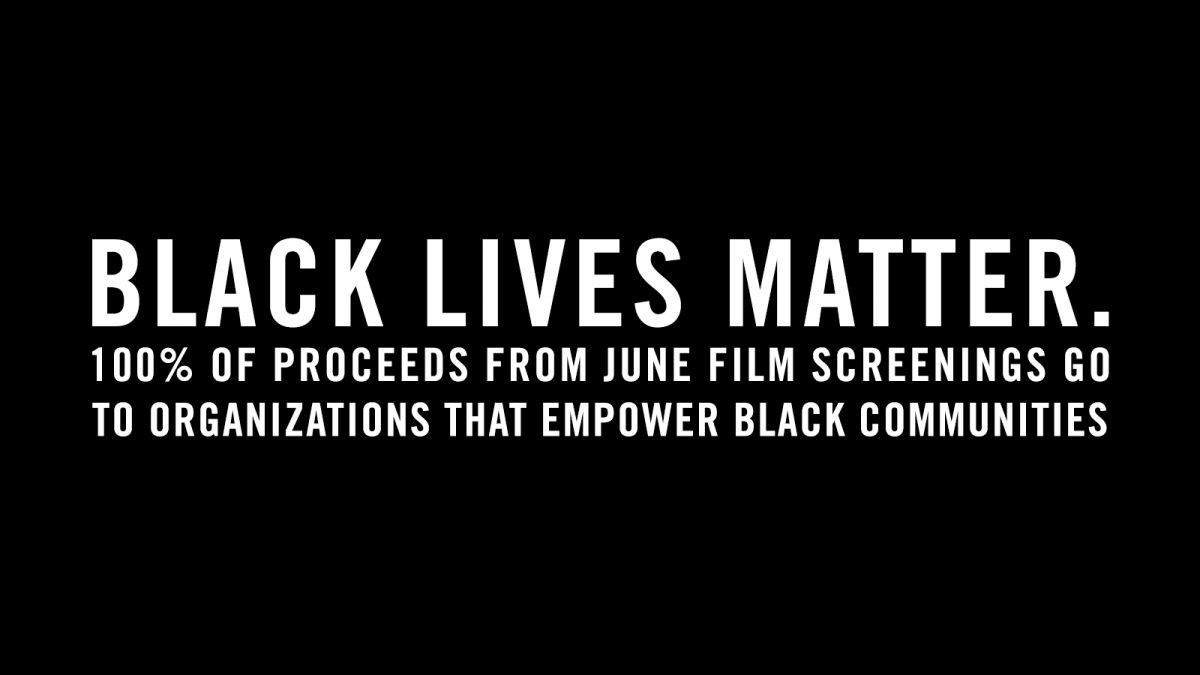 ---