The Myth of the Dark (El Mito de la Oscuridad: Una historia de la Huasteca) [In-Person Only]
This event took place Oct 30 - Oct 31, 2021
$13 General Admission
$10 Student/Child/Senior
$7 Member
⚠️ Public safety notice ⚠️
NWFF patrons will be required to wear face coverings while in the building. To be admitted, patrons ages 12+ will also be required to present EITHER proof of COVID-19 vaccination OR a negative result from a COVID-19 test administered within the last 48 hours by an official testing facility.
NWFF is adapting to evolving recommendations to protect the public from COVID-19. Read more about their policies regarding cleaning, masks, and capacity limitations here.
Carlos Israel Avila
Mexico
2020
1h 25m
About
Valentina is a talented young writer promoting The Myth of the Dark, her new book. Plunging deep into memory through her work, she relives her past, and encounters the magic of an ancestral culture: Huasteca.
(Carlos Israel Avila, Mexico, 2020, 85 min, in Spanish & Nahuatl with English subtitles)
Description and images courtesy of F7 Films.
"This project… is the result of the work of many people, who put his talent, time and resources to complete it, is a vision of the real traditions in México and the region of "La Huasteca", a big indigenous unknowed zone of Mexico, it be comformed by five states and share traditions, gastronomy, music, dances and much more between it." – Director Carlos Israel Avila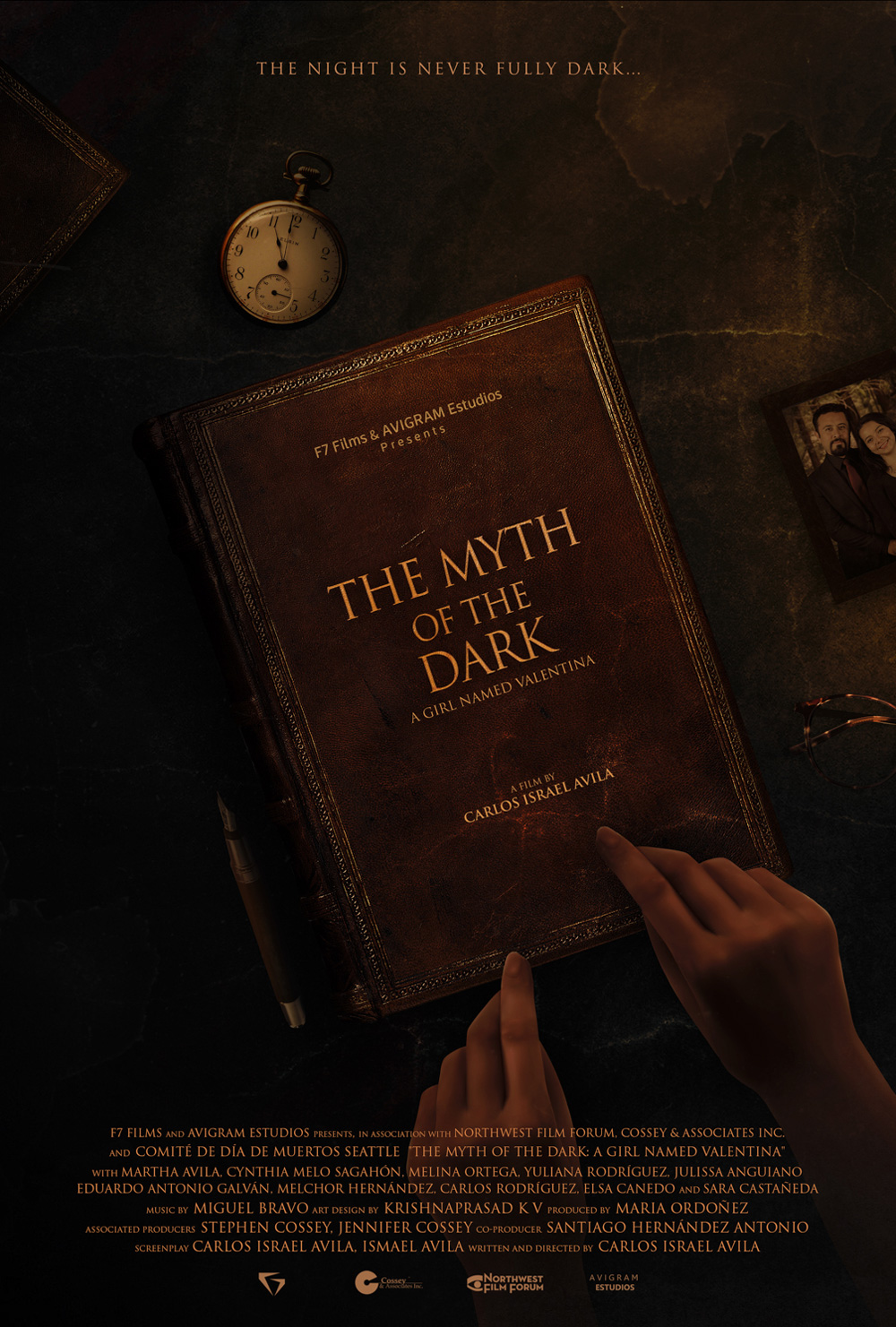 ---
** Copresented with Dia de Muertos Festival Seattle **

The Day of the Dead Committee is a group of volunteers fully committed to preserving our culture and traditions.
First and foremost, we are a group of families, mothers and fathers, artists, as well as workers from the public and private sector and members of the community, our community, that year after year we dedicate part of our time to leave a cultural legacy to our future generations in the Puget Sound and its surroundings.
Our mission is to continue to build bridges of understanding and bonds of union between our families and collectively.
El comité de día de muertos es un grupo de voluntarios comprometidos a preservar esta tradición y sus costumbres.
Antes que nada somos madres y padres de familia, artistas, así como trabajadores del sector publico, privado y miembros de la comunidad, nuestra comunidad que año dedicamos parte de nuestro tiempo para dejar un legado cultural a nuestras futuras generaciones en el Puget Sound y sus alrededores.
Nuestra misión es continuar construyendo puentes de comprensión y lazos de unión entre familias y en colectividad.

Tune in October 30-31!
Dia de Muertos Festival Seattle is part of the Virtual Festál Series with generous support from 4Culture. The 2021 theme, "Where the World Gathers" links together the series of 24 free festivals presented throughout the year, each with a unique cultural focus, identity, and a range of engaging activities.
Seattle Center Festál presents Dia de Muertos Festival Seattle in partnership with the Dia de Muertos Festival Committee. The festival offers performances, elaborate altars, colorful face-painting, sugar skull workshops, visual art, and more!
---