Parasite (기생충)
This event took place Dec 19 - Dec 22, 2019
$13 General Admission
$10 Student/Child/Senior
$7 Member
Bong Joon-ho
South Korea
2019
2h 12m
About
End 2019 with films from director 봉준호 Bong Joon-Ho! Parasite and Mother (2009) are family epics rich in social critique about South Korean society, from the director of Okja, Snowpiercer, and The Host.
—
NWFF STRONGLY ADVISES: Don't read a single thing about this film before seeing it. You won't regret going in cold!
Bong Joon-Ho's masterful black comedy and global film phenomenon of the year, Parasite follows a tight-knit, low-class family who lives in the trenches of South Korean society, as they discover a window of opportunity to secure a financially stable life for themselves. What begins as one relatively small fib soon spins into an intricate web of deceit, as the family finds increasingly inventive ways to latch themselves onto an unsuspecting, upper-class host family. In what ways will their victims' lack of foresight and love of convenience come to threaten their demise?
This film also screens alongside Bong Joon-Ho's 2009 film, Mother.
Description by NWFF Executive Director Vivian Hua. Graphics courtesy of NEON + CJ Entertainment.
"Just as many of the director's previous efforts have defied pigeonholing, Parasite delights in ping-ponging from one genre to another, defying expectations along the way." – James Berardinelli, ReelViews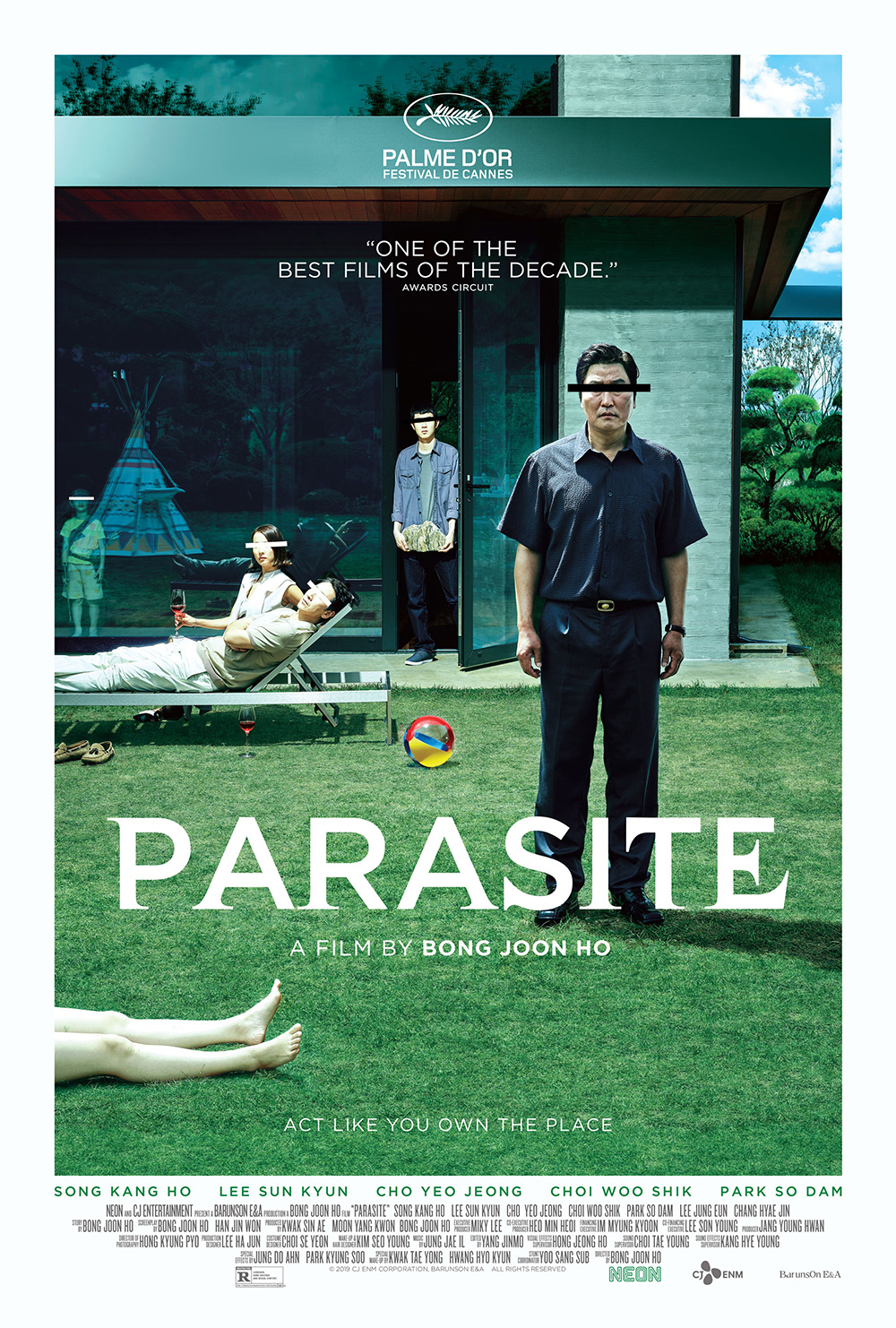 ---