Partners
This event took place on Aug 8, 2019
$12 General Admission
$9 Student/Senior
$7 NWFF/PCNW Member
Henry Horenstein
US
2018
1h 25m
** Copresented with Photographic Center Northwest with director Henry Horenstein in attendance for a post-screening Q&A led by PCNW Executive Director Terry Novak! **
About
Partners is about people in unconventional relationships.
Directed by photographer Henry Horenstein, this fascinating documentary incorporates clips from 13 interviews with couples who discuss how they met and how their relationships work. Some of the relationships captured here are fairly ordinary – others are wildly unorthodox. But these couples share much in common with each other – their tastes, personal philosophies, dreams for the future, and, most importantly, their love. At its heart, Partners is about acceptance and a celebration of choice.
A review in The Boston Globe >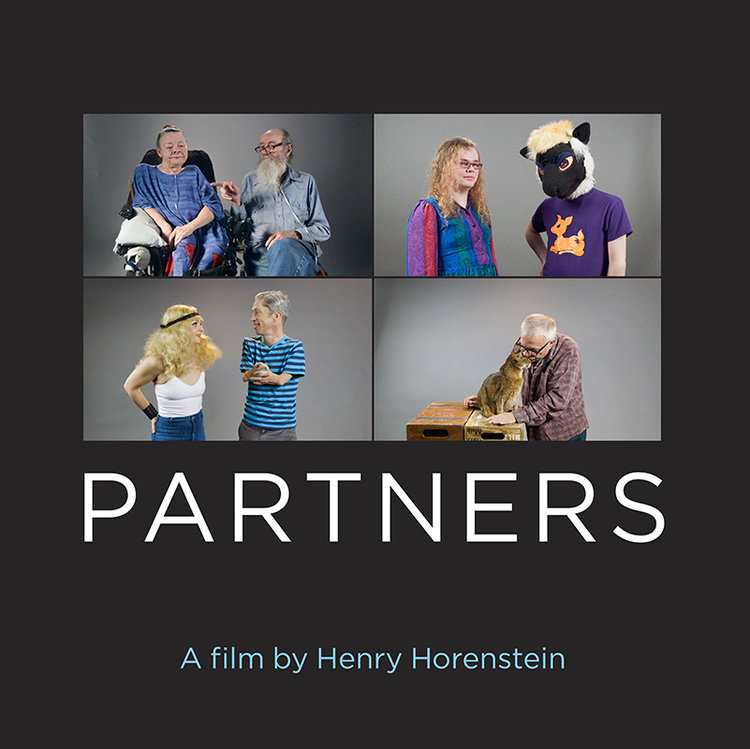 Born in New Bedford, MA, Henry Horenstein studied history at the University of Chicago before turning to photography. He earned his BFA and MFA from RISD with legendary teachers Harry Callahan and Aaron Siskind. Horenstein's more than 30 books include a recent memoir (Shoot What You Love), monographs (Histories, Show, Animalia, Honky Tonk, Close Relations, Humans and Racing Days) and some of the most widely used instructional texts in the field (Black & White Photography, Digital Photography, Beyond Basic Photography). His most recent work is in film/video. Funded by the Annenberg Foundation, his short documentary, Spoke, was screened at several festivals, including the Austin Film Festival. His current project, Partners premiered in 2018 and won Best Documentary Direction from the Amsterdam Film Festival. Henry lives in Boston.
---