Start-to-Finish: Police Beat
$12 General Admission
$9 Student/Senior
$7 Member
Robinson Devor and Charles Mudede
US
2005
1h 20m
About
A film by Robinson Devor and Charles Mudede, produced in association with Northwest Film Forum
seven days of crime and delusion…
Winner, FIPRESCI Award & Special Jury Award – Turin International Film Festival
Official Selection – Sundance Film Festival 2005
"One of the top ten films of the year…A character study and a cityscape movie, it merges inside and outside in a stranger-in-a-strange-land narrative about a West African immigrant working as a bicycle cop in Seattle." – Amy Taubin, ARTFORUM
"Sensationally beautiful!" – Todd McCarthy, VARIETY
"Emotionally devastating!" – Peter Travers, ROLLING STONE
"Sundance at its best!" – Kenneth Turan, LA TIMES
"The most original film in [Sundance] competition." – Dennis Lim, VILLAGE VOICE
Co-written by Seattle critic and journalist Charles Mudede (whose weekly writings include The Stranger's crime blotter column, "Police Beat") and produced by Seattle locals Jeffrey Brown and Alexis Ferris, POLICE BEAT presents a unique protagonist in the post-911 world: a morally upright, Republican Muslim police officer. The film follows African-born Seattle bicycle cop ("Z") on his beat for seven days and six nights, covering more than forty crimes, all of which are based on actual Seattle police reports, in its 80-minute running time. Starring as Z is Pape S. Niang, a non-actor who was formerly a member of the Senegalese Olympic soccer team.
POLICE BEAT is a highly unconventional crime film in which the protagonist Z is so preoccupied with his possibly unfaithful girlfriend that he never once acknowledges criminal world that swirls around him. The crimes Z encounters become mirrors of the his turbulent inner state, allowing him to philosophize about his unstable romantic relationship as well as his own development as an emotional being. While Z's regular interactions are in English, his thoughts – the film's narration – are in his native Wolof, the primary language of West Africa. In this way, POLICE BEAT is an unusual portrait of an immigrant new to the United States that focuses less on the protagonist's socio-economic difficulties than on his emotional responses to American life.
Despite a relatively low budget, the film features gorgeous 35mm-scope cinematography from Director of Photography Sean Kirby, and manages to incorporate nearly one hundred different locations (and a cast, quite literally of hundreds) from Seattle and the Pacific Northwest. Originally designed to be a dv quickie, POLICE BEAT quickly mutated into one of the most ambitious film projects ever undertaken in Seattle, with a cast and crew entirely made up of local talent. POLICE BEAT is the sixth film produced with the non-profit Northwest Film Forum, and the fifth recipient of its ambitious and innovative Start-to-Finish grant, in which the organization throws its weight behind the film for all stages of fundraising and production, and additionally assists the filmmaker after his film is completed, placing the film in festivals and helping it to find distribution. POLICE BEAT is the first NWFF production to play at Sundance. The film is in the permanent collection of the Museum of Modern Art, New York.
Visit the official Police Beat website

For distribution/representation information, contact
Lyall Bush, Northwest Film Forum Executive Director
or (206) 329-2629
Press Contact:
Ryan Davis
or (206)329-2629
About the Filmmakers
Robinson Devor, Co-writer/Director
In 2005, Robinson Devor premiered his second feature film, POLICE BEAT, in Dramatic Competition at Sundance 2005. Shot on 35mm with anamorphic lenses for under 200K, the film was called "emotionally devastating" (Rolling Stone), "a visual knockout" (Variety) and "Sundance at its best" (Los Angeles Times), as well as named one of the year's best films by the New York Times, Film Comment and Art Forum. For his efforts, Devor was nominated for a 2006 Indie Spirit Award and 2005 Gotham Award.
Named one of Variety's "10 Directors To Watch" in 2000, Devor made his feature film directorial debut with THE WOMAN CHASER. Debuting at The New York Film Festival and then at Sundance, THE WOMAN CHASER received critical high marks throughout its US theatrical run ("Wicked and Brilliant", The New Yorker, "A Masterpiece", MovieMaker Magazine).
A 2002 Fellow at the Sundance Institute, Devor collaborated with African-born journalist Charles Mudede (co-writer of POLICE BEAT) on the feature script, SUPERPOWER, the story of an African child soldier attempting to recapture his childhood after a civil war.
Before writing and directing THE WOMAN CHASER Devor directed the half-hour documentary, ANGELYNE, about the eponymous LA billboard queen. It aired several times on PBS, and was called "a knockout" by the Village Voice.
Devor and his partner Mudede are currently at work on two new projects – a documentary, IN THE FOREST THERE IS EVERY KIND OF BIRD, about a man who died after having sex with a horse, produced by Scott Macaulay (GUMMO, JULIEN DONKEY BOY); and a political thriller, THE MINOTAUR.
Devor also contributes to the Stranger as a journalist in the Visual Arts section.
Charles Mudede, Writer
Originally from Zimbabwe, Charles Tonderai Mudede is the Associate Editor for The Stranger, an alternative Seattle weekly. A film critic, book critic, and music critic, Mudede is also the author of The Stranger's popular column, "Police Beat". An adjunct professor at Pacific Lutheran University, Mudede's work has appeared in TheVillage Voice, The New York Times, C Theory, Radical Urban Theory, Ars Electronica, and Nest Magazine, among others. Mudede also is a founding member of the Seattle Research Institute (www.seattleresearchinstitute.org) and co-author with Diana George of "Last Seen," a book published by the Artspeak Gallery in Vancouver, B.C.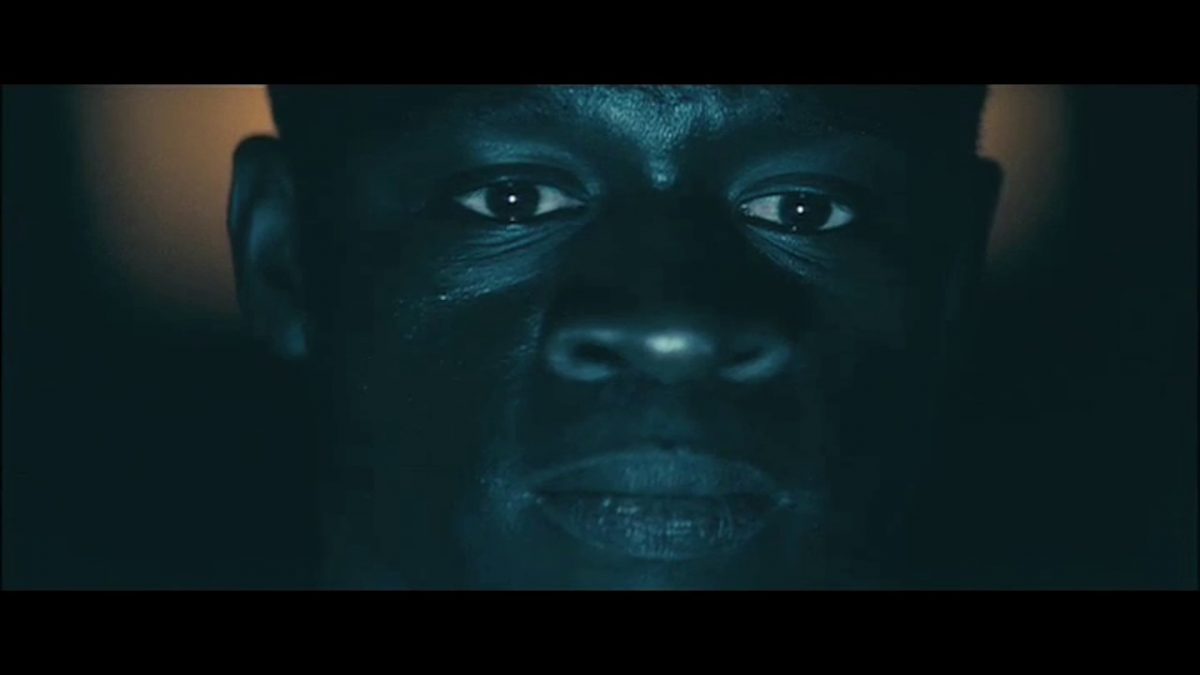 ---