Pr0n 4 Freakz 2020
Fri Feb 14: 8.00pm PDT
Sat Jun 13: 7.00pm PDT [Online]
Sat Oct 24: TBA!

Price: Pay what you can, in tiers from $5–25
highest tier comes with sexy Polaroid Prize Package! (please provide mailing address when you register)
limited tickets per tier
tickets must be purchased in advance up to an hour before start time
** This program features explicit sexual content and is intended for audiences 18+. **
About
Welcome to a Trans + Queer Smut Film Series!
ScumTrust Productions is a collective of genderqueer and trans creators building mythologies that celebrate queer desire. We seek to embrace the surreal sensuality in kink and bdsm while building collaborative structure to honor the multiply marginalized artists and workers at the center of this process. ScumTrust celebrates the campy, the ritualistic, the grimey, the indulgent, the gritty parts of sex, life and pleasure.
Each screening begins with a social and market, followed by a variety of erotic short films and concludes with a discussion. This film series is dedicated to building community while fostering accessible dialogue around sex, gender, sexuality, magic, porn, and bodies.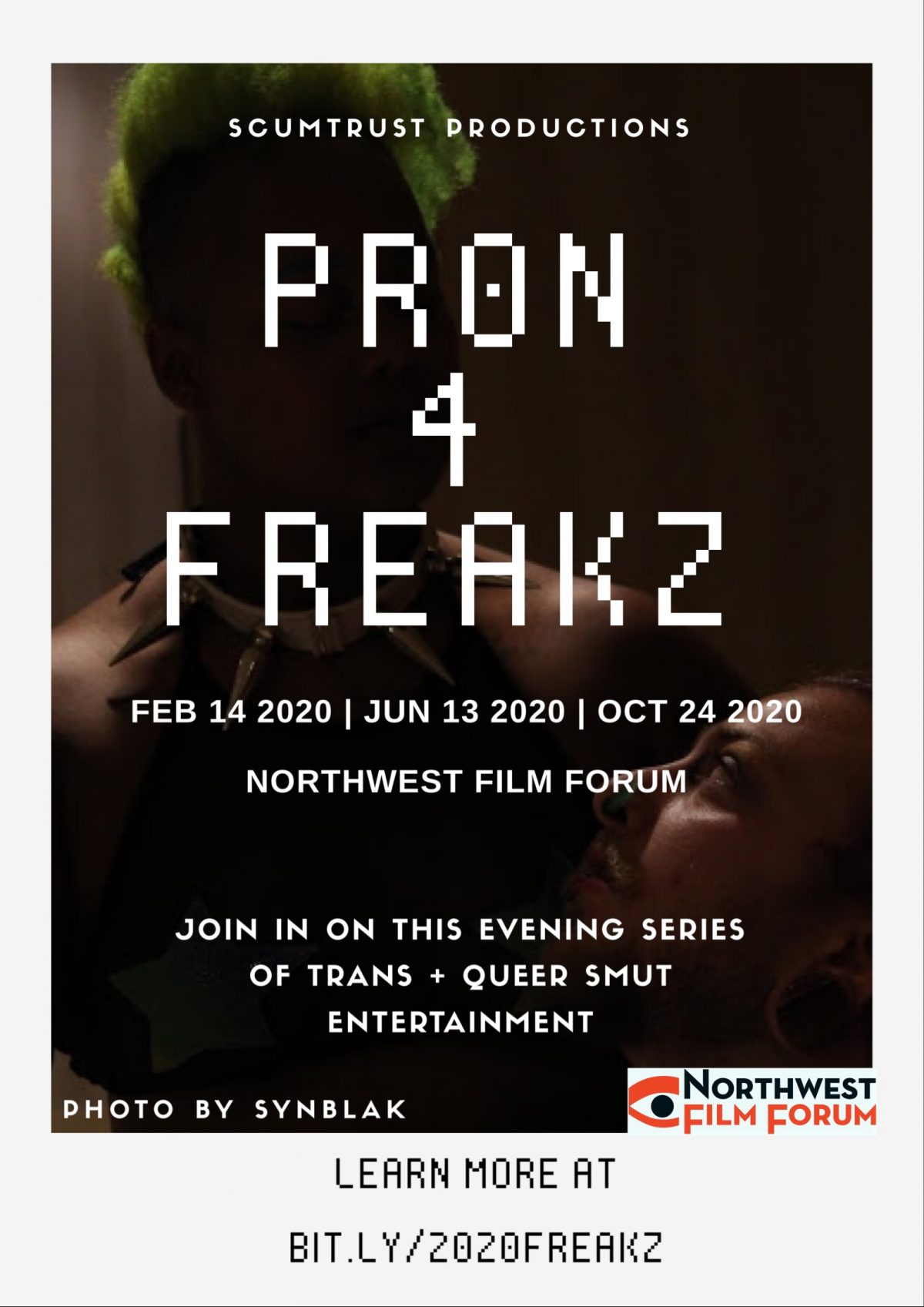 ---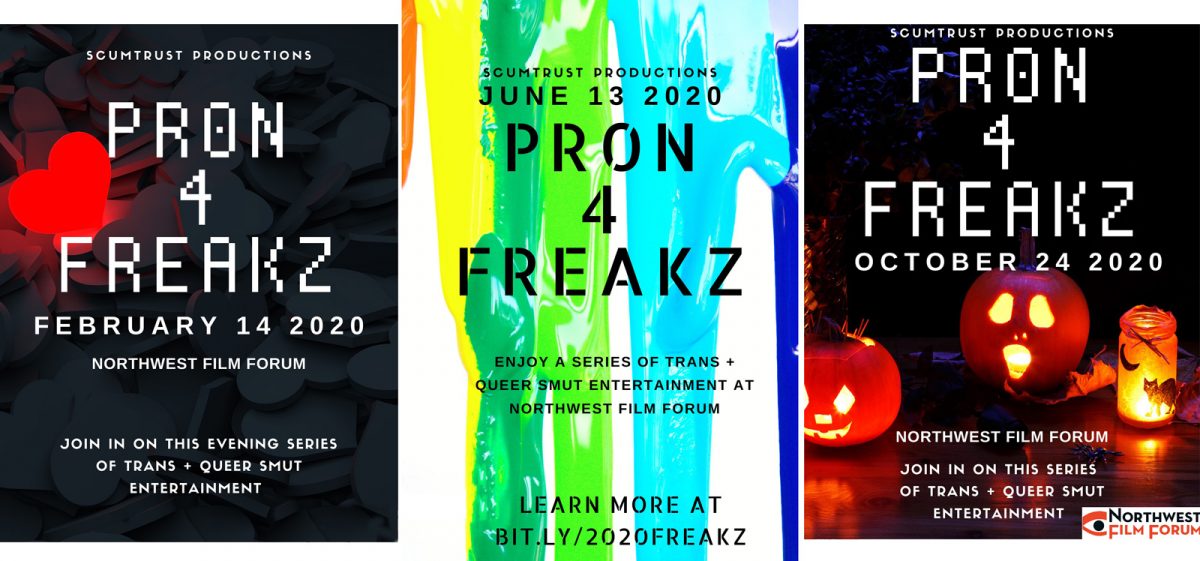 ---
Films:
"Ritual Waves" by Lina Bembe
"Lesbian Romp" by Tender Furiosa
"Pocky" by Evie Snax
"Foxy Strikes Back" by BEYONDEEP Productions
"Queer Porn Americana" by Chelsea Poe
"Hotel Hard 1" by Scumtrust Productions

The outbreak of COVID-19 and the resulting distancing practices have created a wealth of digital adult content creators and a hunger among civilians for sexual entertainment. We're choosing to present Pr0n 4 Freakz in June 2020 digitally. We want to hang with y'all and show off the hot goods of folks still hustling and creating a release and relief from the stress of current reality.
Films and Supporting Artists coming soon!
Films and Supporting Artists TBA!
---

Mx. Saira Barbaric
Mx. Saira Barbaric is a genderpunk enby bully, a surrealist slutmonster and multimedia artfag. Whether wrestling, filmmaking or partying, Saira loves excess and savors every step to get there.

Alistair Fyrn
Alistair Fyrn is a multifaceted creator and filthy mucky pig often to be found amongst rocks and upon mossy hillsides. Rolling in the dirt, not breathing, being inspired by emotions and a solid paddling are a few of their favorite things.
---
ScumTrust is a collective of queer, trans & nonbinary monsters in pursuit of exhibiting their inner demons, embracing surreal darkness and exploring woodland mythologies. They seek to probe the depths of power dynamics and to show the transformative magic of joyous bizarre BDSM. They celebrate the lusty, the grimy, the ridiculous, the gritty, and the grotesque.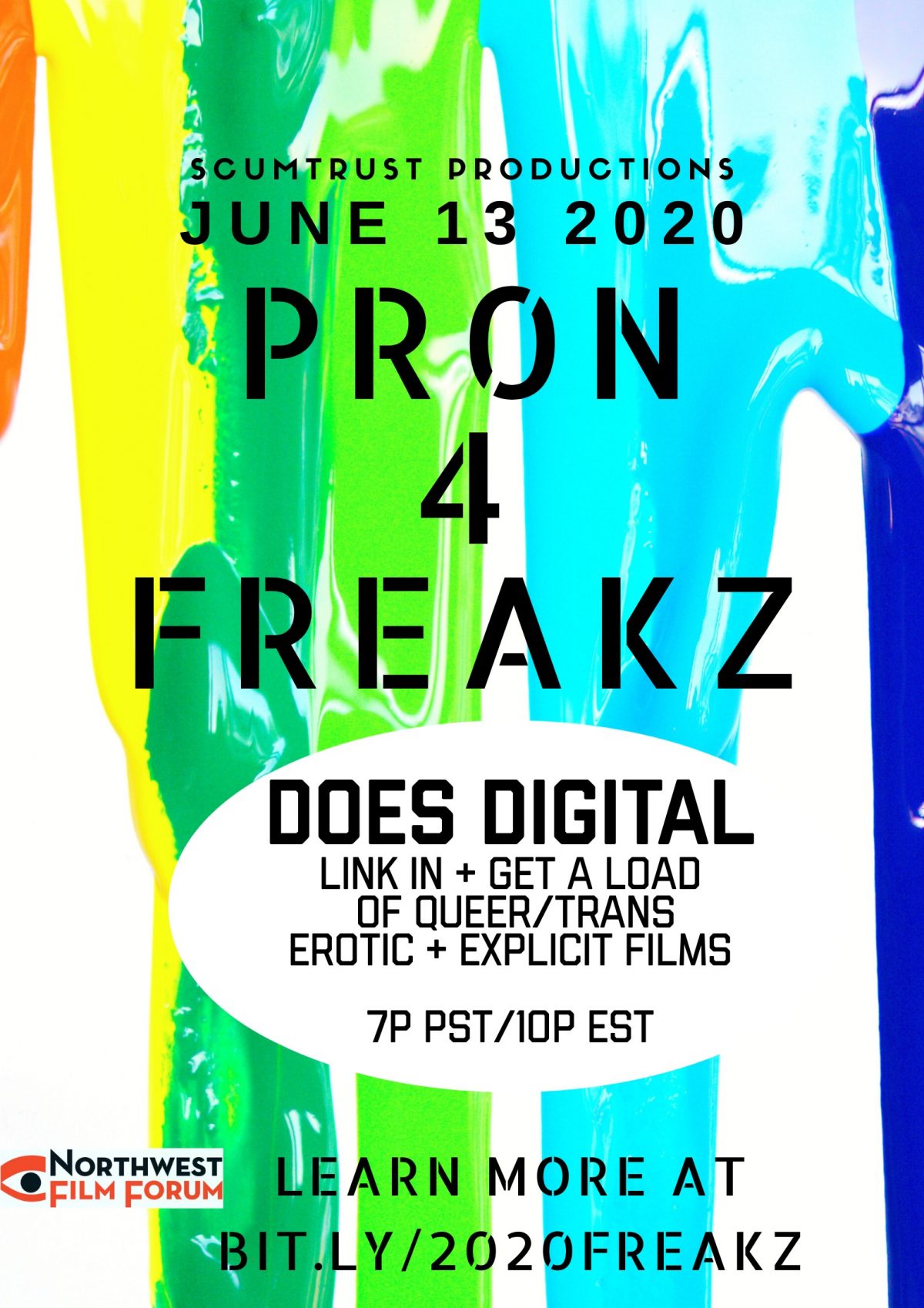 ---