PR0N 4 Freakz 2021 [Online + In Person]
Sat Mar 20: 6.30pm PT [Online]
Sat Jun 26: 8.30pm PT [Online]*
Sat Oct 23: 6.30pm PT [In Person]
Sat Oct 23: 6.30pm PT – Mon Oct 25: 11:59pm PT [Online]
Price: Pay what you can, in tiers from $5–25
highest tier comes with sexy Polaroid Prize Package! (please provide mailing address when you register)
limited tickets per tier
tickets must be purchased in advance up to an hour before start time
** This program features explicit sexual content and is intended for audiences 18+ **
---
⚠️ Public safety notice ⚠️
NWFF patrons will be required to wear face coverings while in the building. To be admitted, patrons ages 12+ will also be required to present EITHER proof of COVID-19 vaccination OR a negative result from a COVID-19 test administered within the last 48 hours by an official testing facility.
NWFF is adapting to evolving recommendations to protect the public from COVID-19. Read more about their policies regarding cleaning, masks, and capacity limitations here.
About
ScumTrust is going into our third round and fourth year of hosting and curating PR0N 4 Freakz. This event series is all about highlighting the global wave of creatives making investigative, queer, narrative, funny and inspiring erotic film. With three events per year, every PR0N 4 Freakz screening includes introductions to new erotic creators alongside ScumTrust premieres. At the end of every screening, Saira and Alistair have a discussion session with the audience and sometimes guests. Previous guests have included Carnegie Velvet, Lucky Ovoca, Jiz Lee and Shine Louise Houston.
---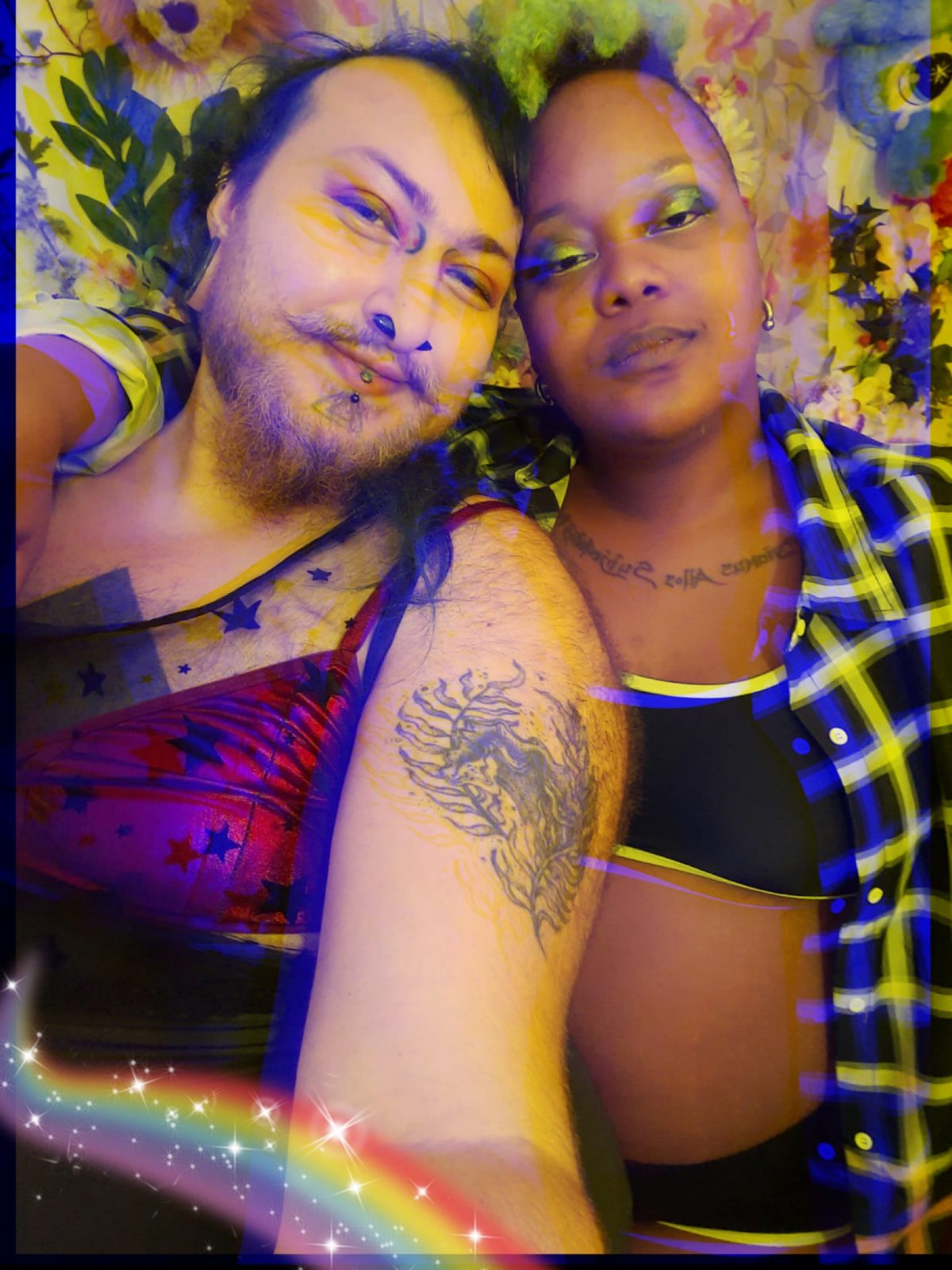 About ScumTrust
ScumTrust Productions is a collection of genderqueer and trans creators building mythologies that celebrate queer desire. Founded by a pair of nonbinary artists, ScumTrust makes narrative pornography for the nerdy slut. We seek to embrace the surreal sensuality in kink and bdsm while bringing ritual reimagining into lusty storytelling. Since 2017, ScumTrust has crafted sexual myths that have screened in over a dozen cities across North America and Europe.
---
Films:
"Femmes 4 Fingerblasting" submitted by Drip Films (15:19)
"All you can eat, Ep1: Cum Cultivate" submitted by House of HUITLACOOCH (7:21)
"Fresh Croissants" submitted by Carnegie Velvet (18:37)
"The Silent Witness" submitted by Manon Praline (8:15)
"Solar Orgasm" submitted by EDIY Porn (13:30)
Plus a spankophile premiere from ScumTrust!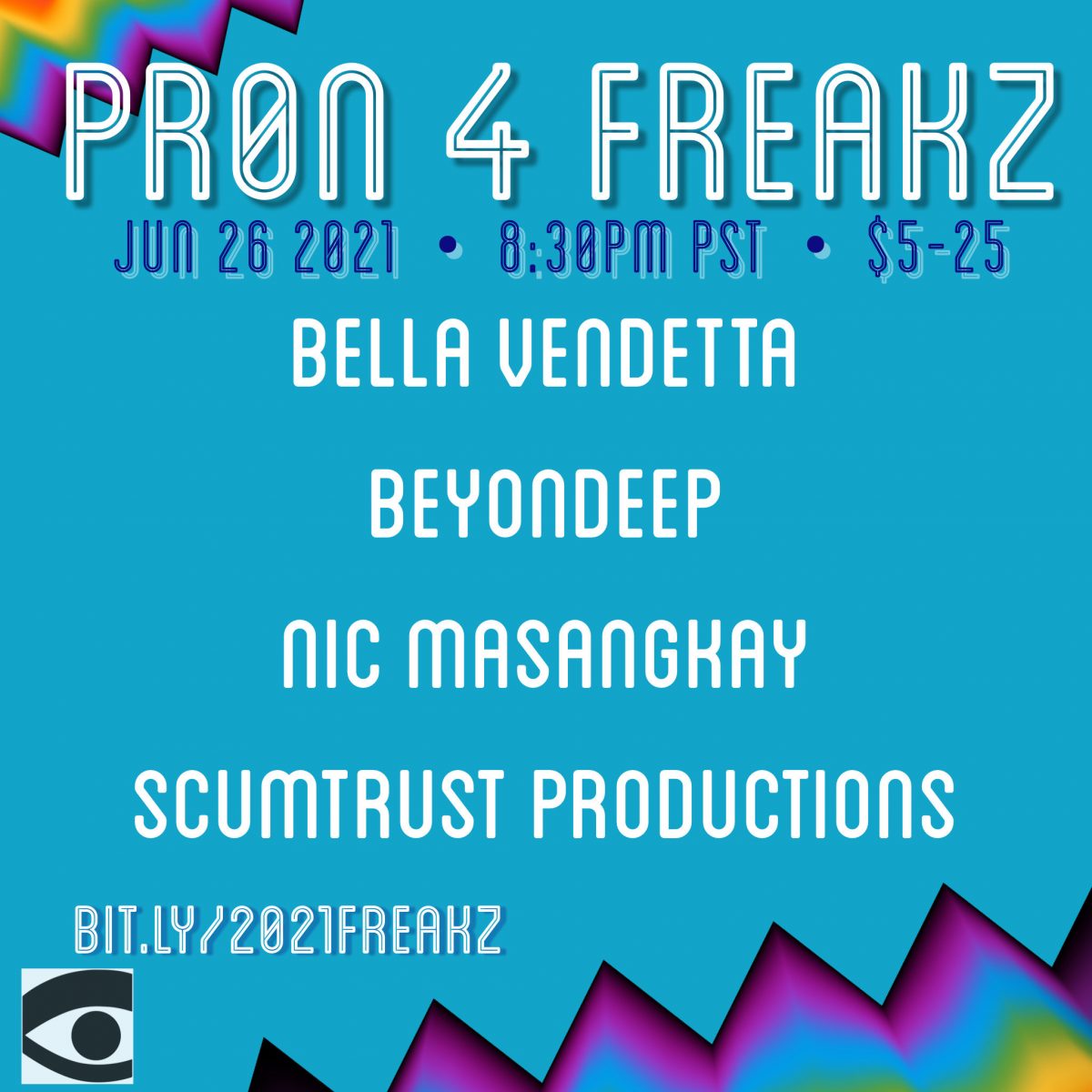 Pride Edition!
Films:
"A Sunday Hike" by Scumtrust Productions
"Pretty Mouth" by Nic Masangkay
"Forced Earth Connection" by Bella Vendetta
"Dinner Date 2" by Scumtrust Productions
"Black Magic" by Beyondeep
"Tears for Water" by Scumtrust Productions
In Person + Online!
Pr0n 4 Freakz is BACK IN PERSON at NWFF and will also offer an online screening through the weekend to ensure those who can't attend physically can still get some.
Films:
"The mirror" by toni karat
"Ultrviolet" by Fox Whitney
"X" by EDIY
"Mutual Masturbation" by AltShift
"Tears for Water" (Directors cut) by Scumtrust
"Nueve Lenguas" by House of Huitlacooch
---

Saira Barbaric
Saira Barbaric (he. she. they. ze.) is a multidisciplinary artist and sadomasochist genderpunk. Saira enjoys the battle and usually wins the war. If you can manage to out last this mean grrl, maybe you'll see what a glutton Saira can really be. Saira's been making art and space in Seattle for five years and is hyped to bring together another year of porno to NWFF.

Alistair Fyrn
Alistair Fyrn (they/he) is a filthy pig who makes jewelry, paintings and porno. Often to be found amongst rocks and upon mossy hillsides, Alistair works in landscaping and brings their love of the outdoors into the heart of ScumTrust's work. Rolling in the dirt, not breathing and a solid paddling are a few of their favorite things.
---