Queercore: How to Punk a Revolution
This event took place Oct 3 - Oct 5, 2018
$12 General Admission
$9 Student/Senior
$7 Member
Yony Leyser
Germany
2017
1h 23m
About
It is the mid-1980s, Toronto. Bruce LaBruce and G.B. Jones are too punk for the gay scene, too gay for the punk scene. So they imagine their own scene: they publish fanzines, they make movies. They want to terrify the straights, ridicule the respectable gays, and antagonize the macho punks. They posture as though it's an entire movement, but it's a movement of two: Queercore. And then the movement begins to spread like a psychic antidote to the ravages of the plague years….
Queercore: How to Punk a Revolution shows how LaBruce and Jones's radical and irreverent ideology continues to influence artists and activists in underground communities throughout the world. Using a mix of new interviews with LaBruce, Jones, Lynn Breedlove, Kathleen Hanna, Genesis Breyer P-Orridge and others, and vintage footage of bands such as Tribe 8, Bikini Kill, and Pansy Division, director Yony Leyser creates a powerful present-tense history of a queer culture which represents, in the words of fanzine editor Daniel "Deke" Frontino Elash, "a standing critique of the entire society and its illnesses."
Description courtesy of Andy Stark.
"Aside from being supremely informative about the rise of the homocore movement – which continues today in various forms – Leyser's film raises an interesting question about assimilation: should it be the ultimate goal for queer people?" – Clayton Walter, The LGBT Sentinel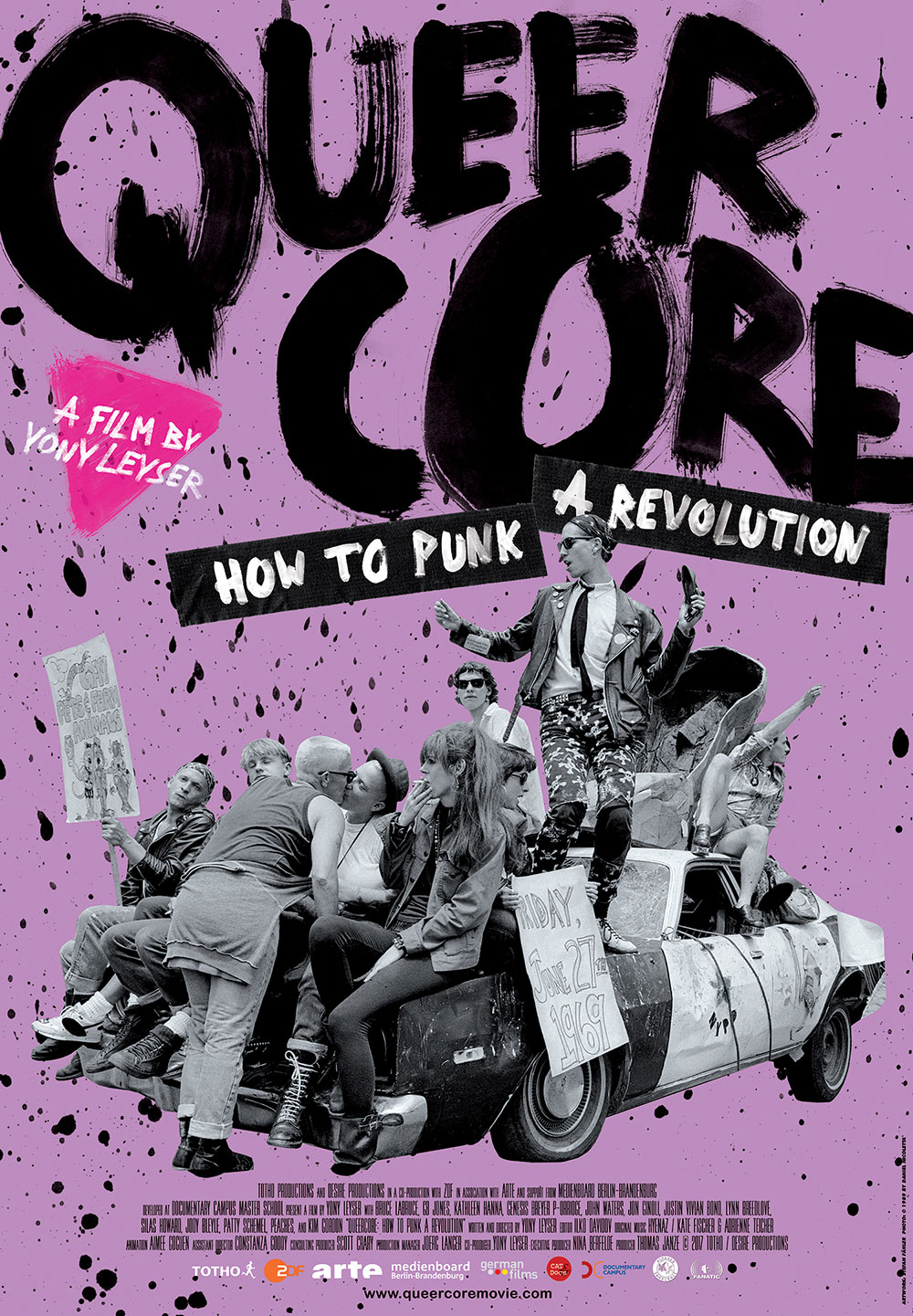 ---