Rock Bottom Riser [In-Person Only]
Fri Apr 29: 7.30pm PDT (digital)
Sat Apr 30: 4.00pm PDT, 7.00pm PDT (35mm)
Sun May 01: 4.00pm PDT, 7.00pm PDT (35mm)
Wed May 04: 7.30pm PDT (digital)
Thu May 05: 7.30pm PDT (digital)
$13 General Admission
$10 Student/Child/Senior
$7 Member
⚠️ Public safety notice ⚠️
NWFF patrons will be required to wear masks that cover both nose and mouth while in the building. Disposable masks are available at the door for those who need them. To be admitted, patrons ages 5+ will also be required to present either proof of COVID-19 vaccination OR a negative result from a COVID-19 test administered within the last 48 hours.
NWFF is adapting to evolving recommendations to protect the public from COVID-19. Read more about their policies regarding cleaning, masks, and capacity limitations here.
Fern Silva
US
2021
1h 10m
** 35mm print! Saturday (Apr. 30) and Sunday (May 1) only; all other dates are presented digitally. **
About
** Special Mention prizewinner, Encounters at Berlin International Film Festival **
From the earliest voyagers who navigated by starlight, to present-day astronomers scanning the cosmos for habitable planets, explorers have long made Hawaii the hub for their searching. Today—as lava continues to flow on the island—another crisis mounts as scientists plan to build the world's largest telescope on Mauna Kea, Hawaii's most sacred and revered mountain.
In his dynamic feature debut, Fern Silva examines myriad encounters with an island world at sea. Drawing from subjects as seemingly disparate as the arrival of Christian missionaries and the controversial casting of Dwayne Johnson as King Kamehameha, the film weaves a vital tapestry of post-colonialism and pop culture with cinematic brio and a wry wit. Rock Bottom Riser is an essential document and an exhilarating tour-de-force, a palimpsest that traverses geology, ethnography and astronomy.
(Fern Silva, US, 2021, 70 min, in English)
Synopsis and stills courtesy of The Cinema Guild.
Photo credit for all stills: A still from Fern Silva's ROCK BOTTOM RISER. Courtesy of Cinema Guild.

"Silva approaches an idyllic yet troubled archipelago with a cosmically open-minded humanism that remains rooted in the struggles of native Hawaiians, ultimately suggesting that though the heavens belong to all of us, Hawaii belongs to its original inhabitants." – Slant Magazine
"[A] psychedelic mixtape of a movie…" – The New York Times
"A singular film, one that feels in harmony with the spiritual essence of Earth's eruptions and mankind's efforts to control them… a bird's-eye-view of our world in crisis." – Film Stage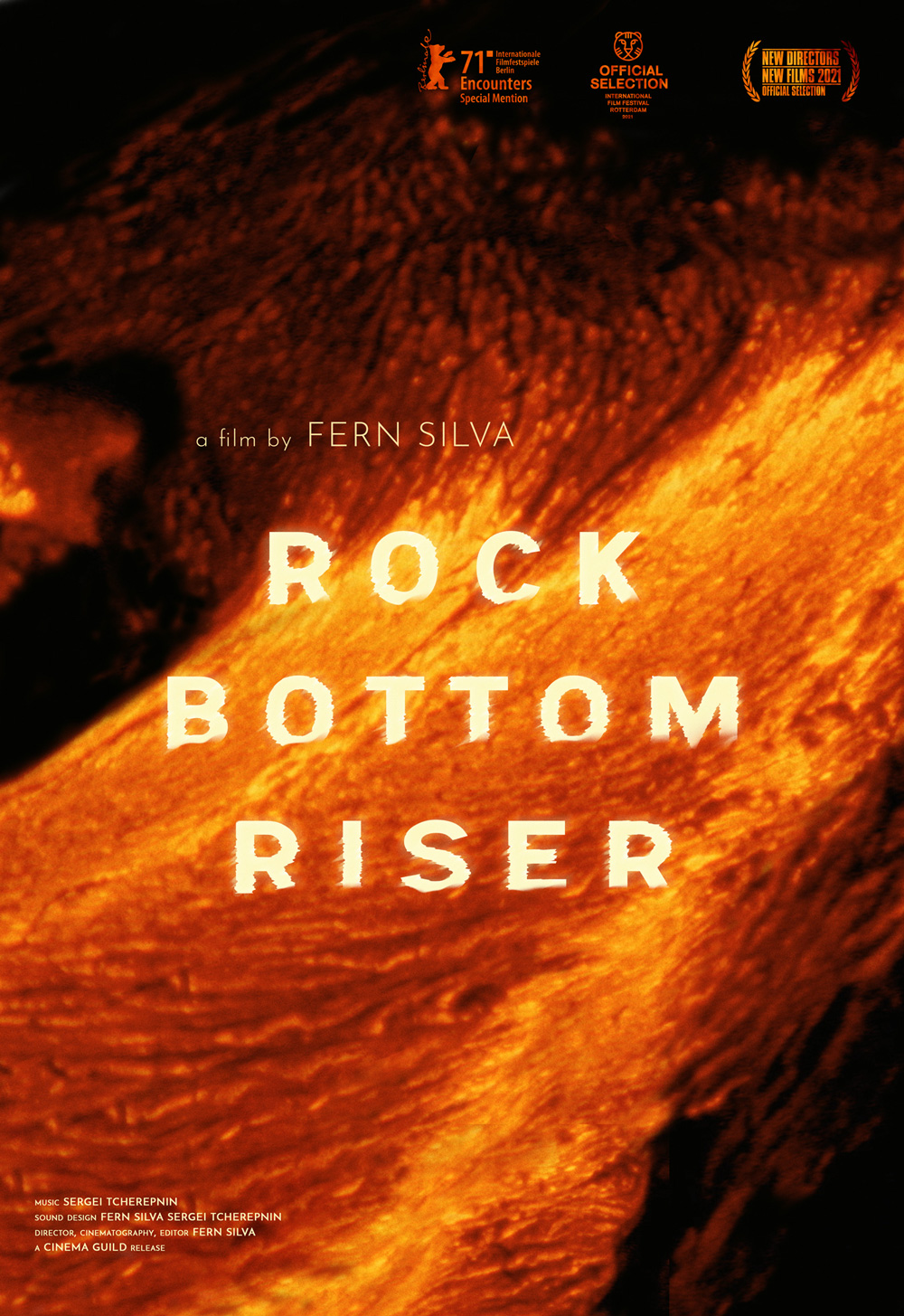 ---