Ronnie's [In-Person Only]
This event took place Mar 9 - Mar 17, 2022
$13 General Admission
$10 Student/Child/Senior
$7 Member
⚠️ Public safety notice ⚠️
NWFF patrons will be required to double-mask while in the building. Disposable masks are available at the door for those who need them. To be admitted, patrons ages 5+ will also be required to present EITHER proof of COVID-19 vaccination OR a negative result from a COVID-19 test administered within the last 48 hours by an official testing facility. Boosters are strongly recommended, though not required for entry.
NWFF is adapting to evolving recommendations to protect the public from COVID-19. Read more about their policies regarding cleaning, masks, and capacity limitations here.
Oliver Murray
United Kingdom
2020
1h 44m
About
** Co-presented with Earshot Jazz **
Ronnie's is a celebration of the legacy of Ronnie Scott and his world famous jazz club. Featuring previously unseen and unheard performances as well as interviews with some of the most iconic figures in music, the film explores the clubs 60-year history and shines a light on the uncompromising men and women who built it and who took to its stage.
Named after the late tenor saxophonist who founded the club in Londons bohemian district of Soho in 1959 with business partner Pete King, Ronnie Scotts Jazz Club was inspired by the vibrant post-war music scene in New York and quickly became the citys most famous music venue. Since then the club has consistently played host to the worlds greatest musical legends, including Chet Baker, Sonny Rollins, Miles Davis, Ella Fitzgerald, Roland Kirk, Buddy Rich, Oscar Peterson and Nina Simone.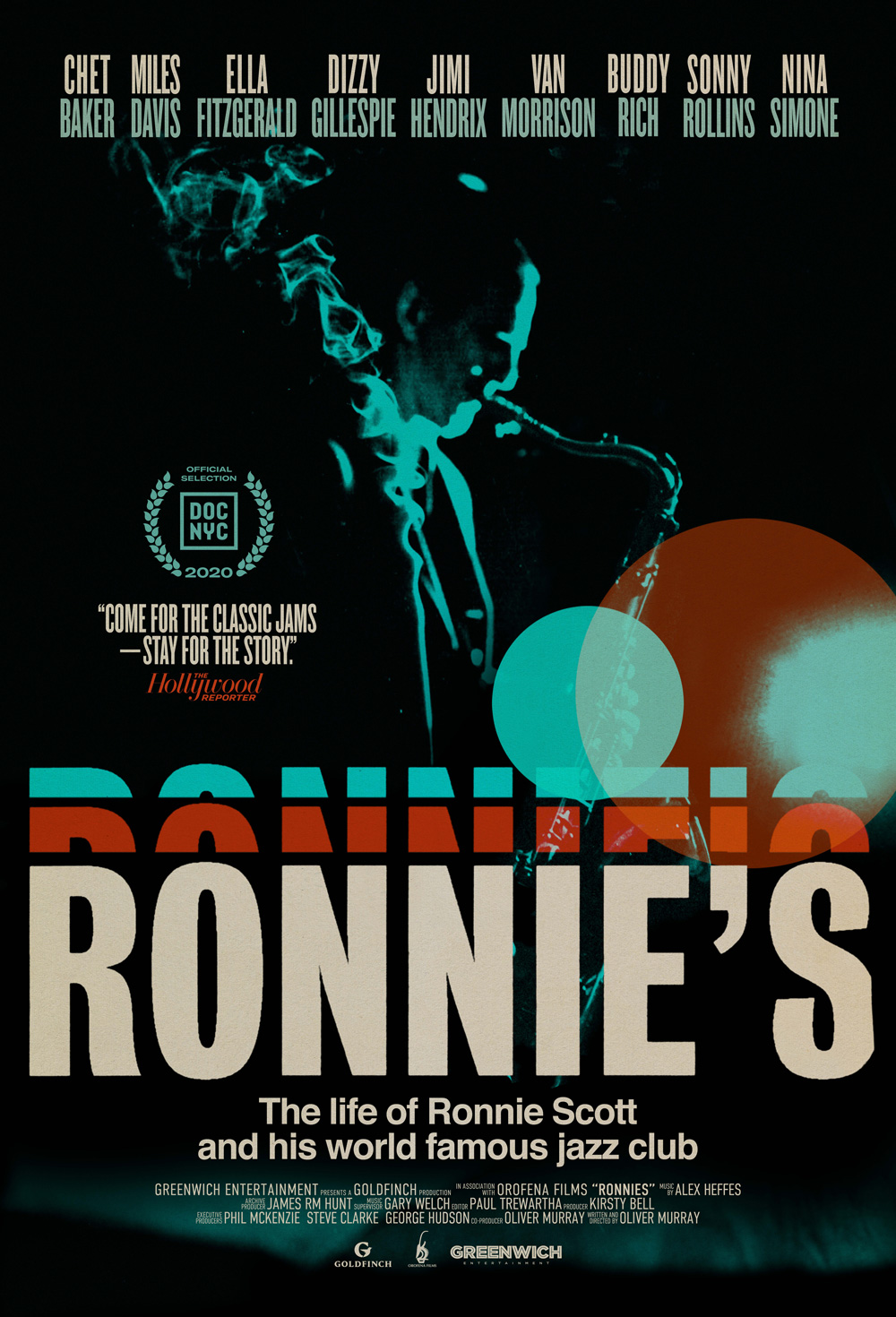 ---
About Ronnie Scott
Ronnie Scott was among the earliest British musicians to have been influenced by Charlie Parker and became one of the finest jazz musicians in Europe. His chief motivation in starting a jazz club was to create a space where he and his contemporaries were free to play modern, forward-thinking music. Ronnie was beloved by many, from the great and famous who frequented his club, to the many hard-up musicians who were often helped by his warmth and generous spirit. However, Ronnie was as complex and colourful as the music played on his stage. In private Ronnie battled with depression and when his untimely death occurred in 1996 it left the jazz community bereft of a respected and favourite leader.
---
About Earshot Jazz
Earshot Jazz is a Seattle-based nonprofit music, arts, and service organization formed in 1984 to support jazz in the community. Earshot Jazz presents creative music, publishes a monthly magazine, produces educational programs, assists jazz artists, and networks with the national and international jazz community.
---
---