Sátántangó [Online]
Stream this title
Fri Apr 24 – Fri May 08
Béla Tarr
Hungary, Germany & Switzerland
1994
7h 30m
About
** Newly restored for its 25th anniversary! **
This seminal work of "slow cinema" follows members of a defunct agricultural collective living in a seemingly post-apocalyptic landscape in the long shadow of Communism who, on the heels of a large financial windfall, set out to leave their village. As a few of the villagers secretly conspire to take off with all of the earnings for themselves, a mysterious messianic character, long thought dead, returns to the village, altering the course of everyone's lives forever.
Shot in stunning black-and-white by Gábor Medvigy and filled with exquisitely composed and lyrical long takes, Sátántangó unfolds in twelve distinct movements, alternating forwards and backwards in time, echoing the structure of a tango dance. Renowned auteur Béla Tarr's vision, aided by longtime collaborator Ágnes Hranitzky, is wholly unique, and his portrayal of a rural Hungary beset by nihilist revelry, treachery, and tragedy is both transfixing and uncompromising. Sátántangó has been justly lauded by critics and audiences as a masterpiece and inspired none other than Susan Sontag to proclaim that she would be "glad to see it every year for the rest of [her] life."
Description courtesy of Arbelos Film Distribution.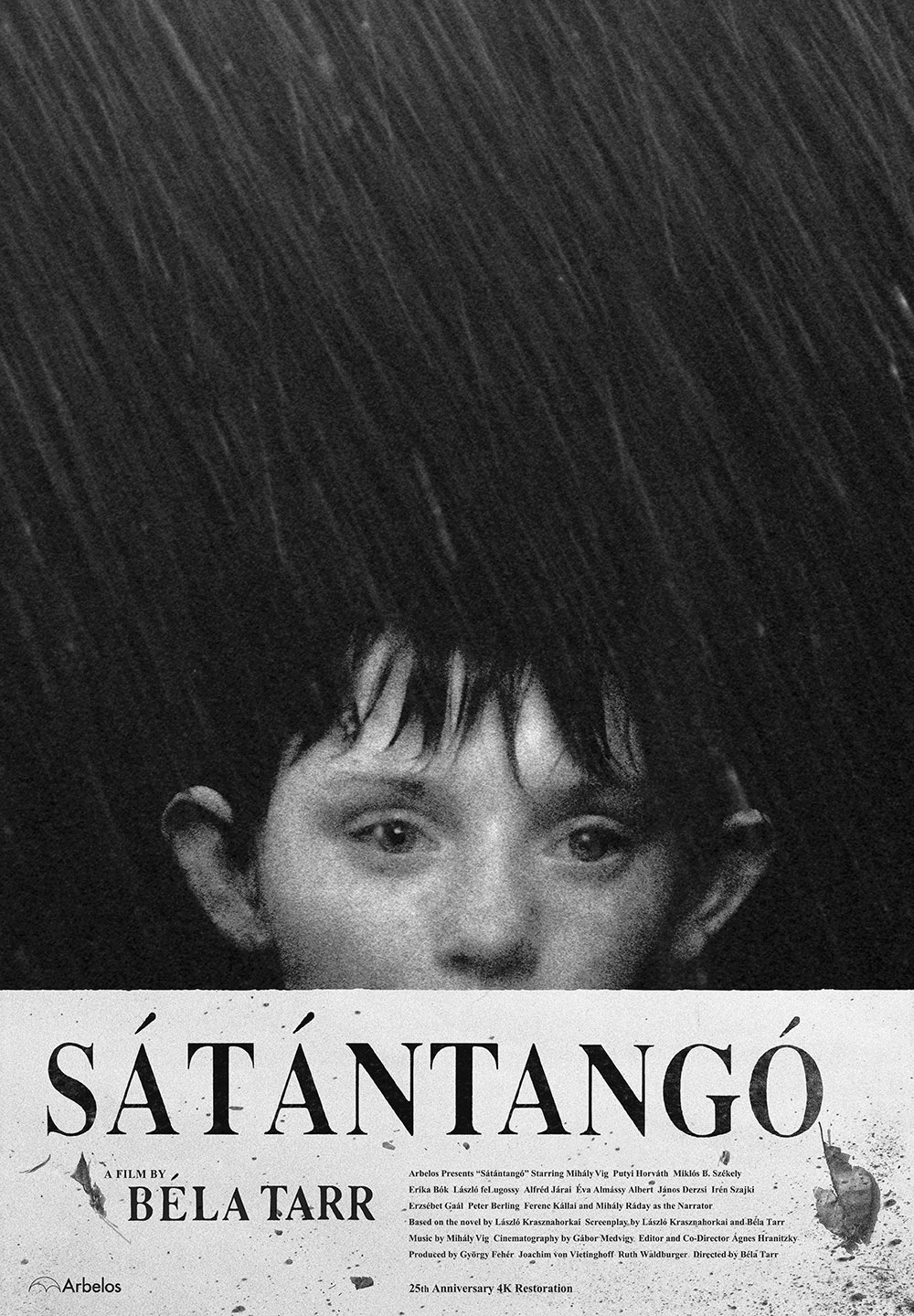 ---