Shelf Life [Online]
Apr 15-17: 7pm PDT
Apr 18-19: 12pm, 2pm, 4pm, 6pm, 8pm PDT
Apr 22: 7pm PDT
Apr 24: 7pm PDT
Apr 25-26: 12pm, 2pm, 4pm, 6pm, 8pm PDT
Apr 29-May 1: 7pm PDT
May 2-3: 12pm, 2pm, 4pm, 6pm, 8pm PDT
May 6-8: 7pm PDT
May 9-10: 12pm, 2pm, 4pm, 6pm, 8pm PDT

Sliding scale admission: $5–25
Please pay what you can; proceeds support our move to a virtual platform!
---
Northwest Film Forum is SCREENING ONLINE! NWFF's physical space is temporarily closed in light of public health concerns around COVID-19, but community, dialogue, and education through media arts WILL persist.
• • HOW TO WATCH • •
Register for a ticket through Brown Paper Tickets in advance of the listed showtime (PDT). Registration ends 1 hour before the start time.
30 minutes before the screening, NWFF will send a link and password to your registered e-mail address! (Don't see it? Check your spam filter.) The password will expire at the end of the film. No late seating!
If by showtime you do not receive an e-mail with details, please contact louie@nwfilmforum.org for a quick follow-up. (But please, check your spam!)
Paul Bartel
US
1993
1h 21m
** A recorded Q&A between NWFF, Andrea Stein, Jim Turner, O-Lan Jones, and film programmer/restoration champ Alex Mechanik accompanies the film **
About
In 1963, on the day that Kennedy was assassinated, the McClouds went down into their bomb shelter. Thirty years later, children Tina, Pam and Scotty (now-grown) have created a life for themselves based on remnants from the '60s, intermittent output from TV, and their demented imaginations.
A dark comedy based upon a theatrical production of the same name, Shelf Life was conceived and written by O-Lan Jones, Andrea Stein and Jim Turner as a result of their rumination on what must become of people boxed in tiny spaces for long, long periods of time.
Made in 1993, this final film from legendary director Paul Bartel (Eating Raoul, Scenes from the Class Struggle in Beverly Hills, Death Race 2000) was never released.
After decades underground, Bartel's original 35mm print was recently uncovered for a 25th Anniversary tour and now– for a limited engagement, online for the very first time, presented by and in support of the Northwest Film Forum.
"Paul Bartel's best directing to date." – Variety
"Awesome acting on the razor's edge of social satire… an absolute goldmine for popular culture connoisseurs." – Sheila Benson, National Society of Film Critics
"Hilariously funny and truly terrifying view of family life in the closest quarters – this is the stuff of everyone's childhood if we'd just admit it. Creepy, funny, sordid; weirdly erotic!" – Contemporary Cinema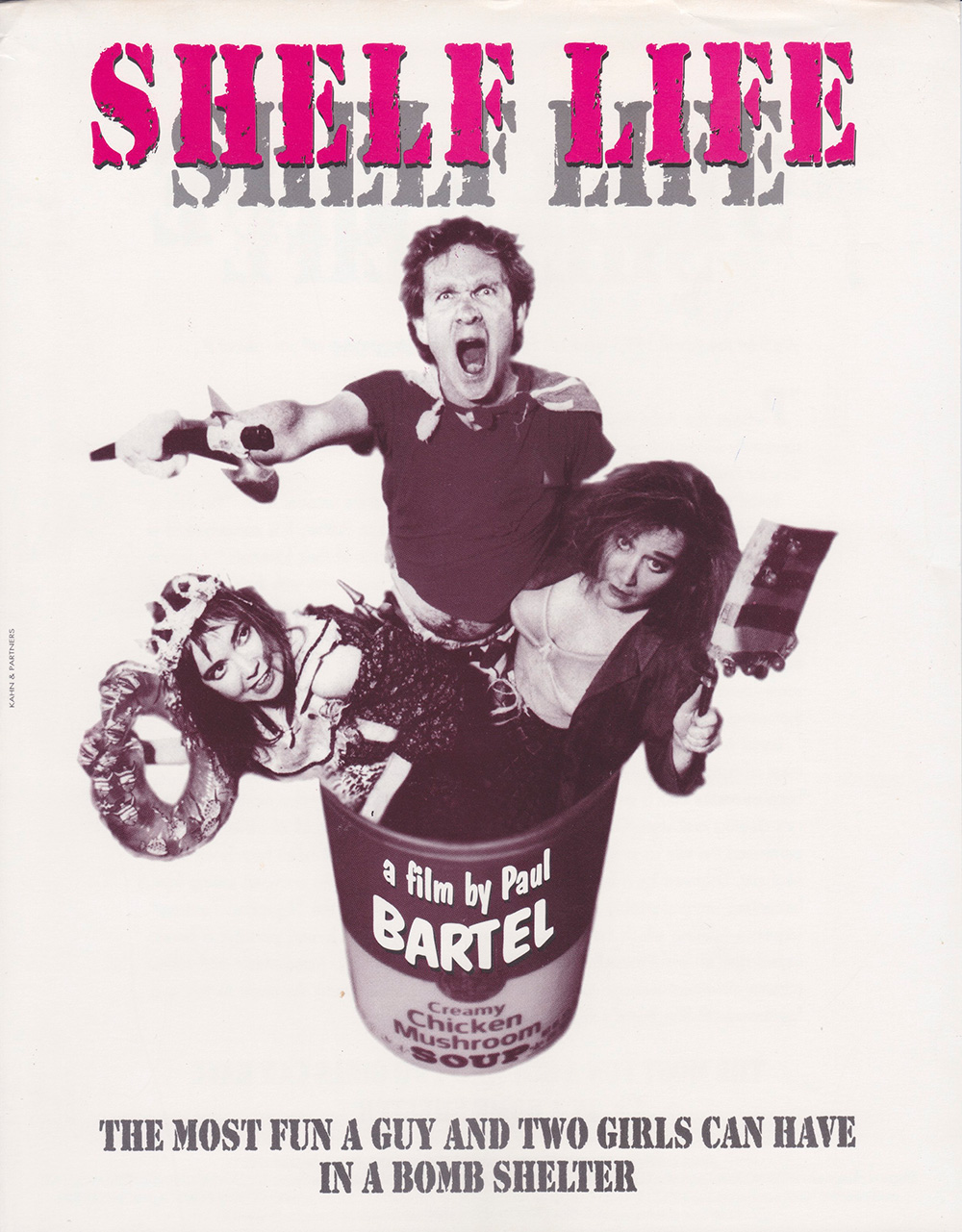 ---