SJFF 2022 – BLOCK 1 – Understanding Transition Age Youth (TAY) [Hybrid]
Watch online: Sep. 28 – Oct. 2

Watch in person: Sep. 28 at 6:30pm
In-person tickets
$13 General Admission
$10 Student/Child/Senior
$7 Member
Virtual tickets
$5 – $25 Sliding Scale
$50 – $125 Sliding Scale
Festival Passes grant access to BOTH virtual AND in-person film programs!
Individual Tickets are available, as well, but are for EITHER virtual-only OR in-person-only access.
Click for Accessibility Info
Ticketing, concessions, cinemas, restrooms, and our public edit lab are located on Northwest Film Forum's ground floor, which is wheelchair accessible. All doors in Northwest Film Forum are non-motorized, and may require staff assistance to open. Our upstairs workshop room is not wheelchair accessible.
We have a limited number of assistive listening devices available for programs hosted in our larger theater, Cinema 1. These devices are maintained by the Technical Director, and can be requested at the ticketing and concessions counter. Also available at the front desk is a Sensory Kit you can borrow, which includes a Communication Card, noise-reducing headphones, and fidget toys.
The Forum does NOT have assistive devices for the visually impaired, and is not (yet) a scent-free venue. Our commitment to increasing access for our audiences is ongoing, and we welcome all public input on the subject!
If you have additional specific questions about accessibility at our venue, please contact our Patron Services Manager at cris@nwfilmforum.org. Our phone number (206-329-2629) is voicemail-only, but we check it often.
Made possible due to a grant from Seattle Office of Arts & Culture, in partnership with Sensory Access, our Sensory Access document presents a visual and descriptive walk-through of the NWFF space. View it in advance of attending an in-person event at bit.ly/nwffsocialnarrativepdf, in order to prepare yourself for the experience.
NWFF patrons will be required to wear masks that cover both nose and mouth while in the building. Disposable masks are available at the door for those who need them. We are not currently checking vaccination cards. Recent variants of COVID-19 readily infect and spread between individuals regardless of vaccination status.
Read more about NWFF's policies regarding cleaning, masks, and capacity limitations here.
Understanding Transition Age Youth (TAY)
(Nathanael Matanick, US, 2021, 57 min, in English)
CW: interviews with individuals who have experiences of homelessness, gang involvement, incarceration, sex trafficking, and childhood trauma
Understanding Transition Age Youth (TAY) is a documentary film series highlighting the fascinating stories and experiences of youth transitioning into adulthood, set in the context of child welfare and the juvenile/criminal justice systems. This film was developed by the Center for Child Trauma Assessment, Services, and Interventions (CCTASI) at Northwestern University, in collaboration with ReMoved Films (creator, Nathanael Matanick) and partners in the National Child Traumatic Stress Network (NCTSN). This film series is designed to raise awareness about the unique trauma-related needs and strengths among transition age youth (TAY) in these systems.
In their own words, aged-out foster youth tell the stories of their personal experiences with homelessness, drug use, and trafficking. Considering the continuum of care, this film highlight strategies, supports, and advice to providers that can build resilience among older youth as they transition out of these systems. These transition age youth have powerful insights to offer those following in their footsteps and a "call to action" for the providers that support youth within these systems.
Header photo credit: Understanding Transition Age Youth (TAY) , dir. Nathanael Matanick
FAQ: How do I watch online?
FAQ: How do I watch in-person?
Purchase your ticket through Brown Paper Tickets; come to the show!
You can also purchase a ticket on the day of the screening at Northwest Film Forum's box office (1515 12th Ave, Seattle).
If you have purchased a Hybrid or In-Person-Only Festival Pass, we'll be able to look you up at Will Call by the name you purchased under.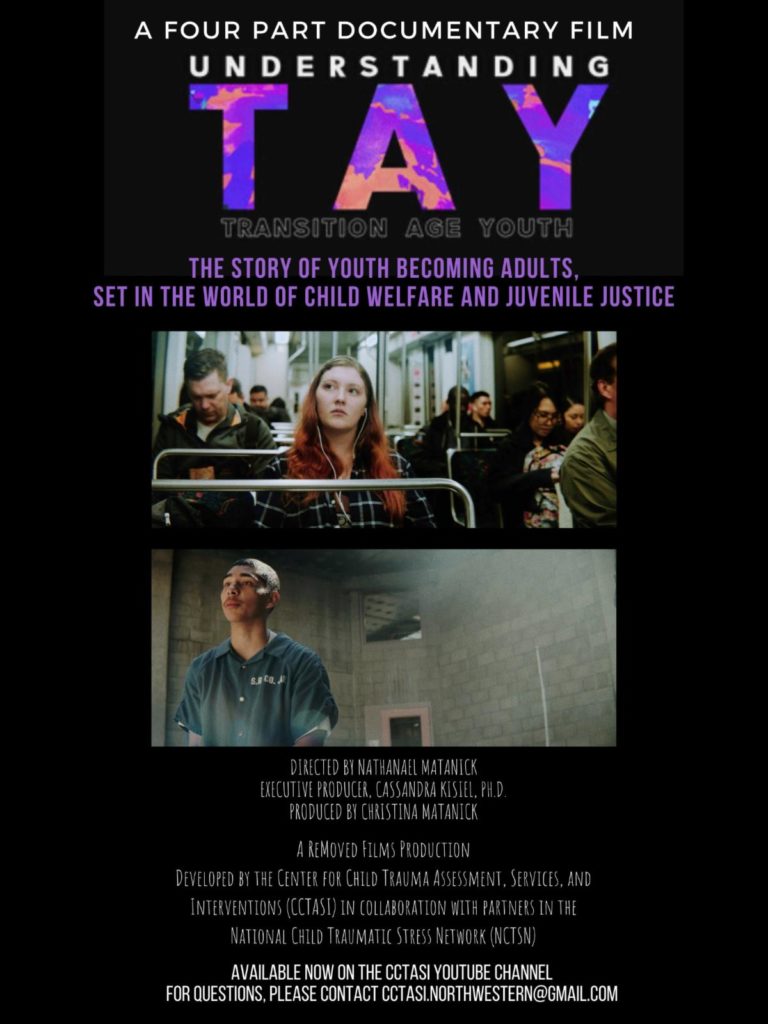 ---
Behind These Walls
(Susan Margolin, US, 2021, 6 min, in English)
CW: talk of violence
Behind These Walls documents the experience of Sean Johnson. While incarcerated at Sing Sing, Johnson discovered the prison's theater program.
180
West Coast Premiere!
(Grace Zander, US, 2021, 9 min, in English)
CW: domestic violence, sexual trafficking, gang involvement
A tattoo artist who experiences a radical transformation uses his gifts to help others turn their lives around.
Second Shot
West Coast Premiere!
(Andrew Michael Ellis, US, 2022, 28 min, in English)
Second Shot investigates the complexities of the US parole process through the lens of one of New York's most notorious murders of the early '90s: a shootout on Christmas night during a screening of Godfather III. Through intimate storytelling on both the victim's and perpetrator's sides, the film exposes the impossibility of using punishment as a form of healing. Trailer >
---
Click to return to Festival Home:
⚠️ Please note: NWFF patrons will be required to wear masks that cover both nose and mouth while in the building. We are not currently checking vaccination cards.
---