Skate Kitchen [Online]
Watch this film
July 1 – August 3, 2020
$3.99 General Admission
On sale July 1! Your ticket purchase supports Northwest Film Forum
Crystal Moselle
US
2018
1h 46m
About
In the first narrative feature from The Wolfpack director Crystal Moselle, Camille, an introverted teenage skateboarder (newcomer Rachelle Vinberg) from Long Island, meets and befriends an all-girl, New York City-based skateboarding crew called Skate Kitchen. She falls in with the in-crowd, has a falling-out with her mother, and falls for a mysterious skateboarder guy (Jaden Smith), but a relationship with him proves to be trickier to navigate than a kickflip.
Writer/director Crystal Moselle immersed herself in the lives of the skater girls who bring this film to life, working closely with them to create the film's authenticity, which combines poetic, atmospheric filmmaking and hypnotic skating sequences. Skate Kitchen precisely captures the experience of women in male-dominated spaces and tells a story of a girl who learns the importance of camaraderie and self-discovery.
Synopsis and all photos courtesy of Magnolia Pictures. Visit their website for full photo credit and to download high-resolution stills.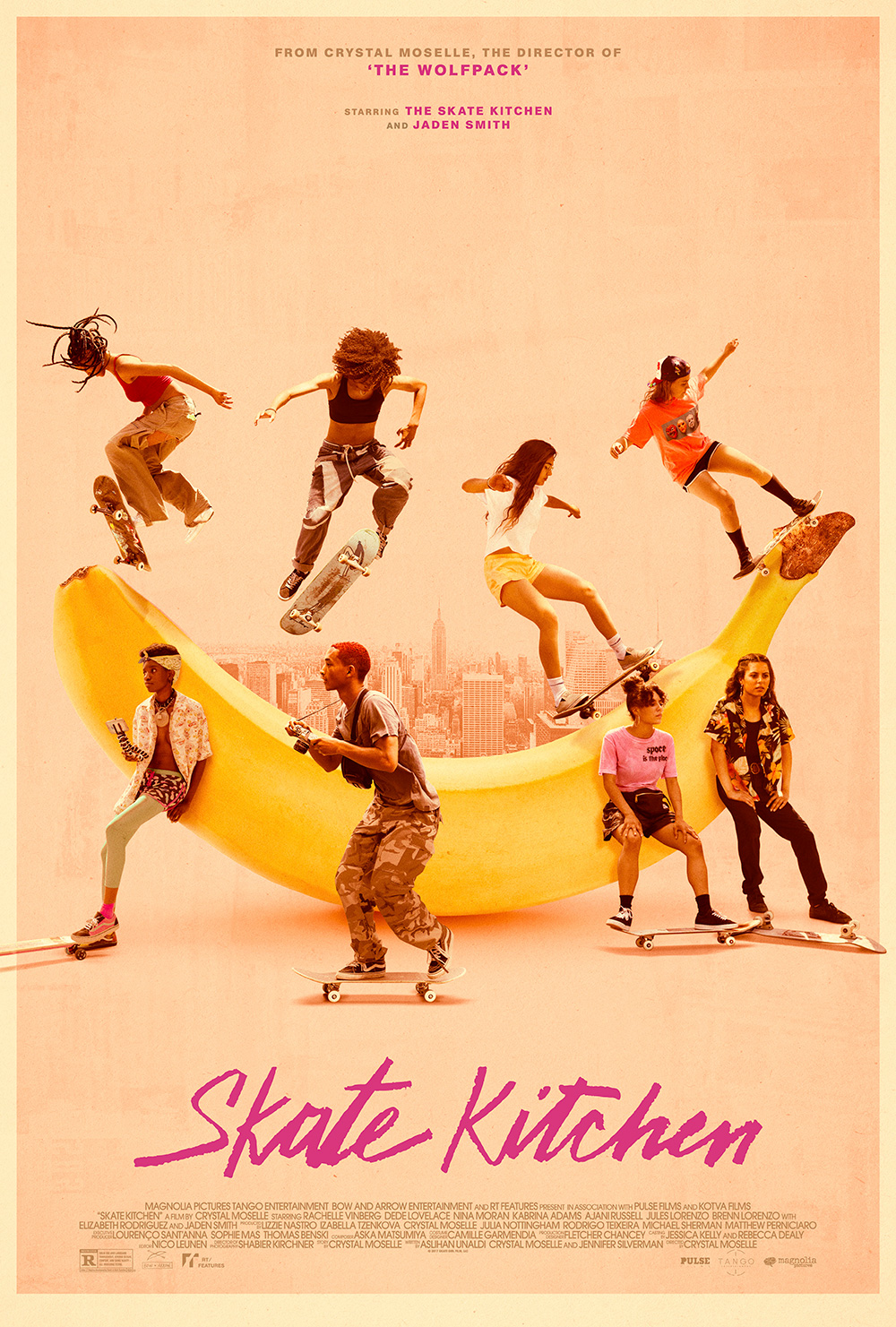 ---