13th Tasveer South Asian Film Festival – Afghan Cycles
This event took place on Oct 6, 2018
Sarah Menzies
US
2018
1h 29m
About
** Director in attendance! **
The bicycle may seem a simple form of transportation and sport, but for women around the world it can be a tool of empowerment. Afghan Cycles follows a new generation of young Afghan women who are pedaling their own revolution, aggressively challenging gender and cultural barriers using the bicycle as a literal and metaphorical vehicle for freedom, empowerment and social change.
Afghan Cycles rides along with members of the National Cycling Team in Kabul, and young riders in the Bamiyan region who ride mountain bikes to commute to school and run errands. For all of them, the bicycle is a symbol of freedom. But sometimes, the danger and obstacles can prove too much.
Director's Bio
Sarah Menzies has been a freelance videographer and filmmaker since 2010, and she founded the production company Let Media in 2012. Her short documentary films, including The Mirnavator (director/editor, 2017), A Steelhead Quest (director/editor, 2017), and Catch It (director/producer, 2014) have screened at festivals such as Mountainfilm in Telluride, CO, Banff Mountain Film Festival, Port Townsend Film Festival, Wild and Scenic Film Festival and many others. Her work has allowed her to venture into wild spaces to bring back amazing stories of strength, courage, and passion that highlight our common humanity. Seeking personal character-driven stories, Sarah's films showcase the good that exists in the world, illustrating to audiences that everyone is capable of creating positive change. Menzies will make her feature length documentary directorial debut at the 2018 Hot Docs Film Festival with Afghan Cycles.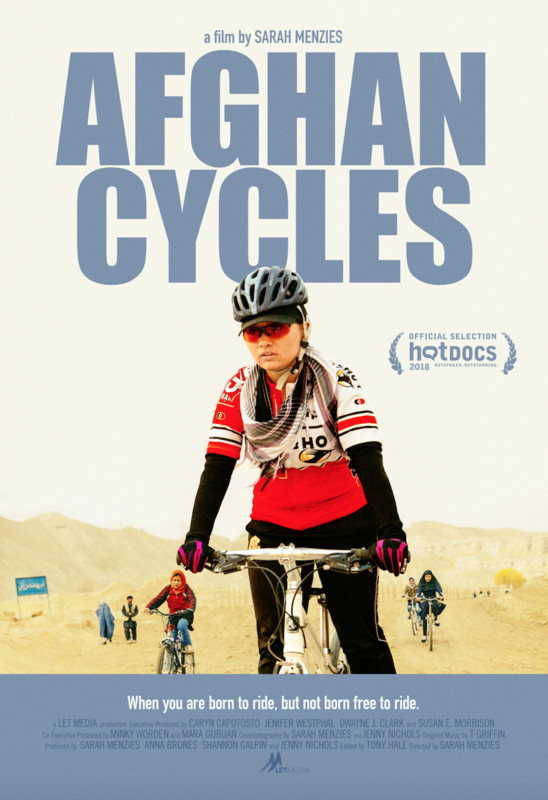 ---