13th Tasveer South Asian Film Festival – Turup + The Pits
This event took place on Oct 6, 2018
Ektara Collective
India
2017
1h 11m
About
Chess is a popular pastime in this neighbourhood, with roadside games bringing men together to challenge each other in friendly – and sometimes unfriendly – matches. But for some, the pawns include morality and religion, causing tensions to erupt when a tournament gets underway. Against this backdrop, a domestic worker with a secret hobby, a former journalist struggling with married life and a young woman in love find themselves pushing boundaries and challenging the rules of the game.
Director's Bio
Ektara Collective is an independent, autonomous, non-funded group of people who seek to combine creative efforts and imagination and collaborate with trained and untrained people to make films that are content-wise and aesthetically located in people's subjective, contextual realities and experiences. Through this process Ektara has made and produced two other short fiction films (Chanda Ke Joote, 2011, 22 min; Jaadui Machchi, 2013, 38 min). This is their first fiction feature film.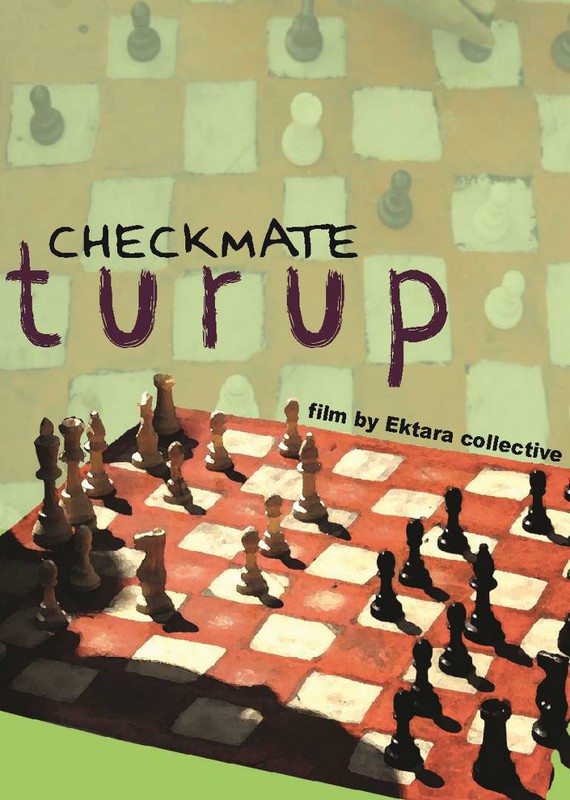 ---
Screens with the following short:
The Pits
(Shetu Modi, Canada, 2017, 6 min)
At 13, Dhruvi is appalled to learn the Indian food she eats every day makes her armpits smell funny. Her struggle with pungent food and bold spices resurfaces years later, when she's drawn to a fellow South Asian student in university.
Director's Bio
Shetu Modi is a writer, director and editor based in Toronto. Her recent film Hot Air screened at Filmi, Toronto's South Asian film festival, and the Cinematic Arts Festival in Los Angeles. She currently works at the Canadian Press as a video producer and editor.
---