Team Marco [Online]
Screen this title
Nov. 11–30, 2020
Julio Vincent Gambuto
US
2019
1h 32m
About
** Awarded Best Feature Film of Children's Film Festival Seattle 2020 by the Fantastic Foxes Jury (ages 11–14) **
Screen time alert! Marco, 11, is obsessed with his electronics — his iPad, his Xbox, his VR headset — and hardly leaves the house. But when his grandmother dies and his grandfather moves in, Marco's life is turned upside-down and he's forced … to go play outside. "Nonno" (Grandpa) introduces him to bocce — the world's oldest game — and to the neighborhood crew of old Italian men who play daily at the local court. With sport, laughter and love, Marco finds a connection with people in real life and rounds up a team of neighborhood kids to take on his grandfather and his pals.
Appropriate for all ages, but best for ages 6+
Photo credit for all graphics on this page: Photo Courtesy of Samuel Goldwyn Films. For more, visit their press page for Team Marco.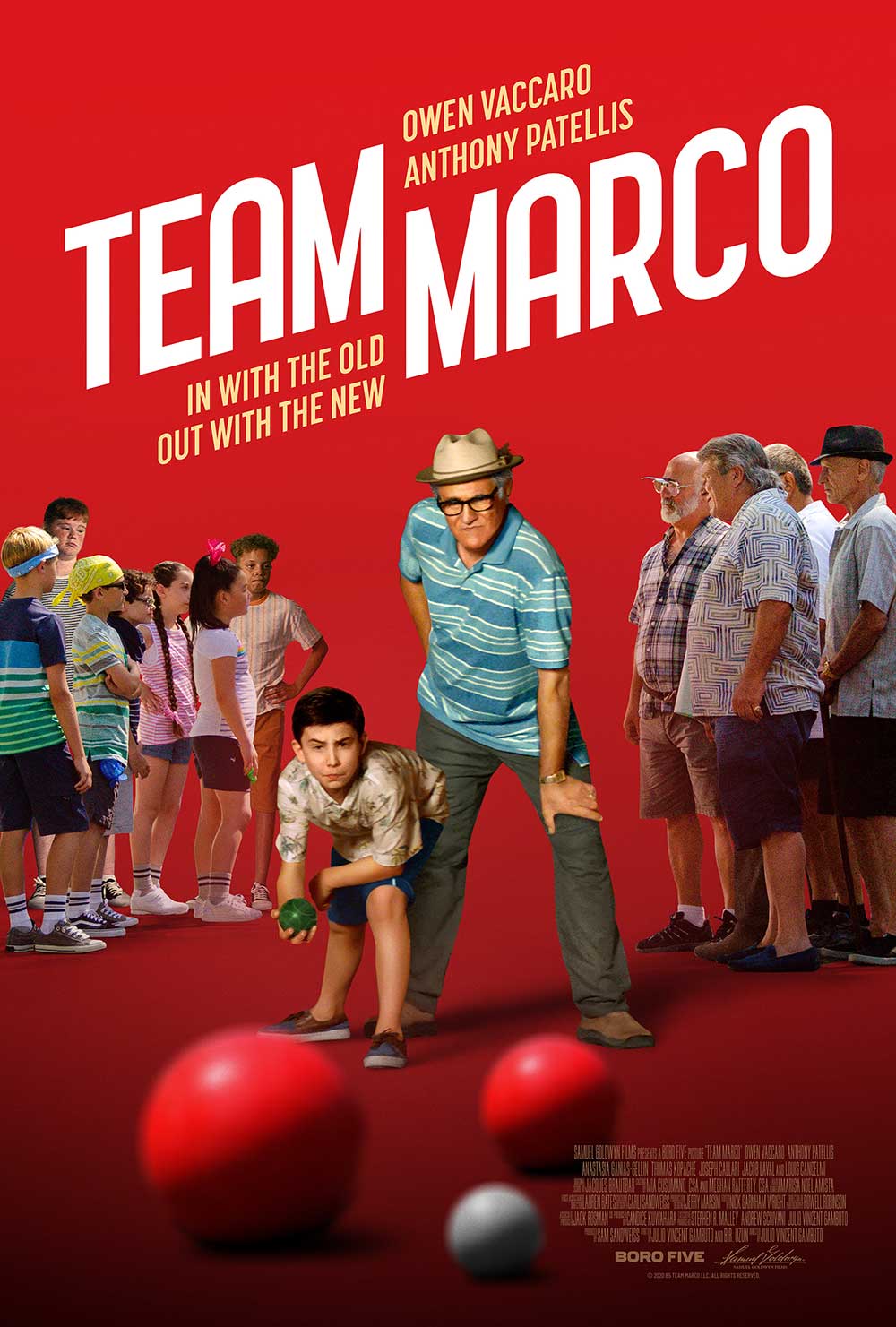 ---