Dennis Hopper's The Last Movie
This event took place Aug 17 - Aug 23, 2018
$12 General Admission
$9 Student/Senior
$7 Member
Dennis Hopper
US
1971
1h 48m
About
** New 4K restoration! **
Coming off of his success with Easy Rider, Dennis Hopper was given carte blanche from Universal to make whatever movie he wanted to next. What happened was The Last Movie, a film that was notorious for being riddled with on-set drama and drugs, with almost 50 hours of footage to edit, was critically panned, and has not been able to be seen on the big screen since its release in 1971 – until now.
Loosely, The Last Movie is a film within a film that follows Kansas, a stunt man (played by Hopper) on the set of a Western in Peru. When the film wraps, Kansas stays behind, falling for a young woman, and begins a search for gold, while the local community starts to film their own movie, not understanding what is fake and what is real. Among beautiful sets and vast landscapes Hopper and his entourage (that includes Kris Kristofferson, Peter Fonda, Michelle Phillips, and director Samuel Fuller) move through the film as if in a dream. The edits don't quite make sense, the music doesn't quite match up, but the experience leaves you enthralled. An inspired experiment, The Last Movie is what the late Dennis Hopper considered to be his lost masterwork.
"To convey this sense of everything being out of whack, the film is shot through with a crazy dream logic that takes Hopper's rapturous vistas (shot by László Kovács) and immersive scenes and reshuffles them into a highly symbolic, stream-of-consciousness freak-out. Meanwhile, we see blown takes. We see repeated takes. We see actors lounging around behind the scenes. Crucial bits of narrative (well, "crucial" bits of "narrative") are provided out of order. A "scene missing" card flashes on the screen in the middle of what seems a perfectly continuous scene. We forget which shoot is which: The Hollywood movie-within-the-movie, the mad-non-movie-within-the-movie, or the actual shoot of The Last Movie itself (which itself is sort of a nonmovie to begin with, if you listen to its detractors)." – Bilge Ebiri, The Village Voice, 2018.
"As an actor-director-lone horseman of the apocalypse, Dennis Hopper's career suggests some druggy Dylan ballad with Marcel Duchamp and James Dean riding their motorcycles up Boot Hill to steal the carnations off John Wayne's grave." – J. Hoberman, The Village Voice, 2010.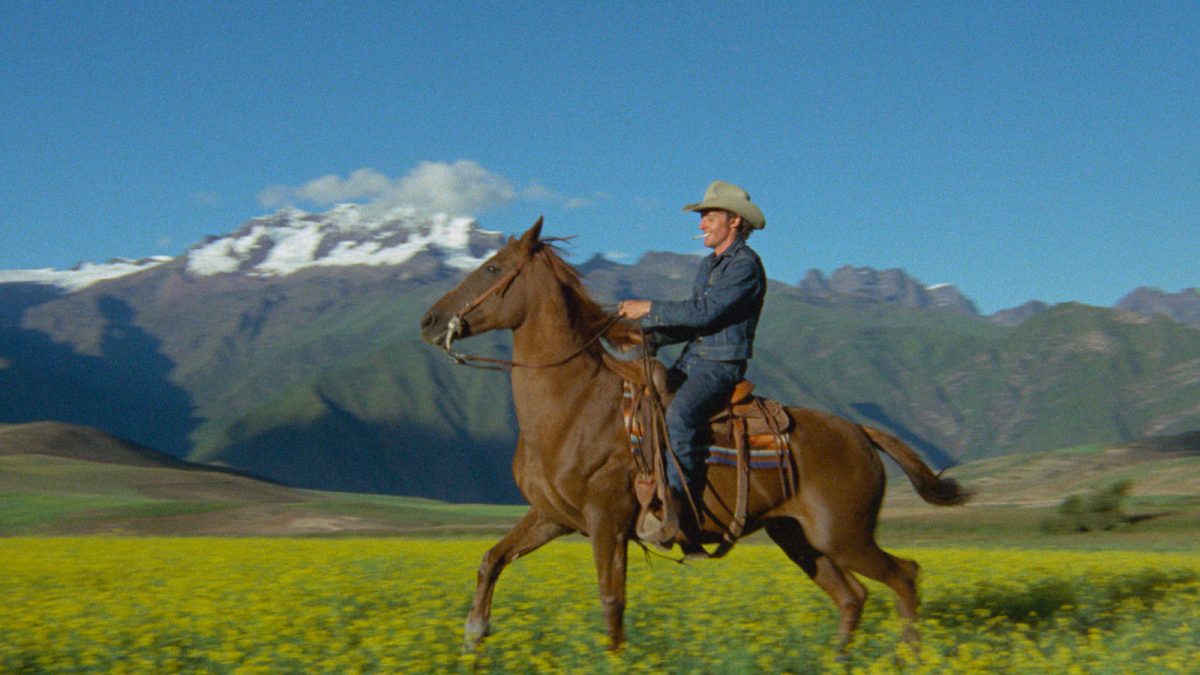 ---
Sick commemorative enamel pin to first 15 people to prepurchase tickets online! Limit one pin per order.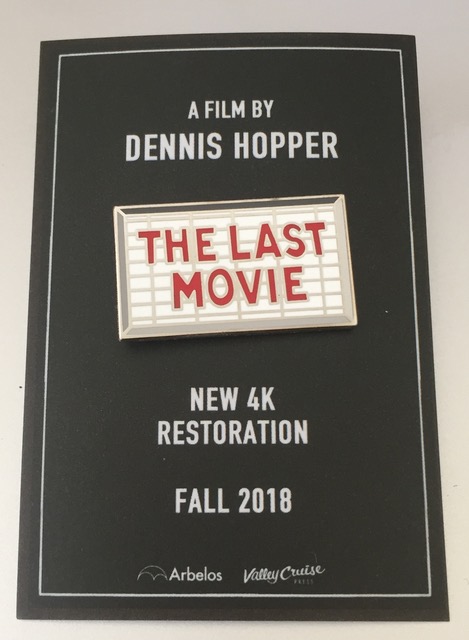 ---