The Sleeping Negro [In-Person Only]
This event took place Apr 8 - Apr 14, 2022
$13 General Admission
$10 Student/Child/Senior
$7 Member
⚠️ Public safety notice ⚠️
NWFF patrons will be required to wear masks that cover both nose and mouth while in the building. Disposable masks are available at the door for those who need them. To be admitted, patrons ages 5+ will also be required to present either proof of COVID-19 vaccination OR a negative result from a COVID-19 test administered within the last 48 hours.
NWFF is adapting to evolving recommendations to protect the public from COVID-19. Read more about their policies regarding cleaning, masks, and capacity limitations here.
⚠️ Content warning ⚠️
This film contains triggering racially charged and violent content, including lynching, gun violence, and racial slurs.
Skinner Myers
US
2021
1h 12m
About
** FIPRESCI award-winner at IFF Mannheim Heidelberg and Visionary Award-winner at Cinequest **
Confronted with a series of racially charged incidents, a young Black man must overcome rage, alienation, and hopelessness in order to find his own humanity.
The young Black man, simply identified as "Man," must resolve the personal meaning of his Blackness when his white boss orders him to commit fraud to benefit the corporation. Struggling with an overwhelming sense of shame for going through with the illegal demand, Man seeks consolation by discussing his unease with a Black former friend and his white fiancé. Those conversations lead only to further confusion and frustrations…
Following on the footstep of the LA Rebellion filmmakers, Skinner Myers tells a very personal and intimate Black story in a radically non-traditional cinematic style as a means to freely express his feelings as a Black man in America.
Description courtesy of ArtMattan Productions.
"A superb character study of a Black man, how he sees himself and how he was treated by society, it is surreal yet real and terrifying." – Ulkar Alakbarova
"Remaining asleep to Myers as an African-American is a sin, but so is to be completely awake to the point where love for the self is all but embraced. In this impassioned, vigorous, lucid cinematic journey, the bleak, bruised-yet-fighting spirit … strikes like lightning, and resonates like thunder." – Louie Baharom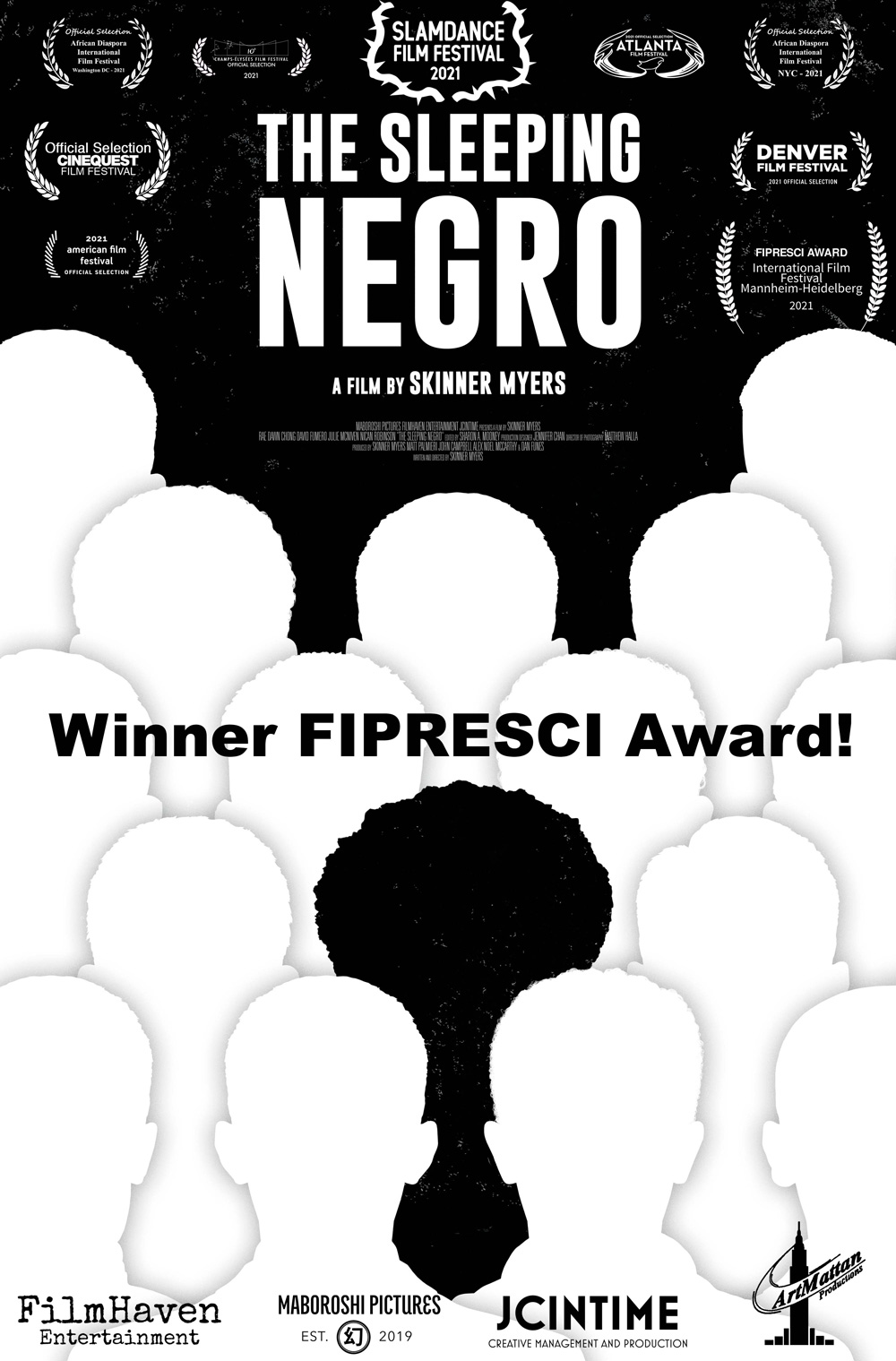 ---