Un Film Dramatique [Online]
Screen this title online from
Mar. 1–31, 2021
Éric Baudelaire
France
2019
1h 54m
About
** Co-presented with Alliance Française de Seattle! **
Commissioned as a dedicated artwork for the newly constructed Dora Maar middle school on the outskirts of Paris, Un Film Dramatique is a lively portrait of the first class to attend the school, filmed over the course of four years. The group of 21 middle school students discuss the drama of their daily lives and experiment with cameras and equipment. They are the film's subjects, and also its makers.
With a refreshingly uninhibited approach, Éric Baudelaire (Marcel Duchamp prize-winning director of Letters to Max and The Anabasis of May and Fusako Shigenobu, Masao Adachi and the 27 Years Without Images) offers a new perspective on the realities of our current socio-political moment that is both playful and purposeful. As the students debate the approaching elections and the immigration crisis, they also seek to answer a key political question—what are we doing here together?
Description and all images on this page courtesy of The Cinema Guild. For complete photo credits, visit their site.
"[A] rare film that conveys the capacious lyricism we tend to associate with the cinema of Agnès Varda. This is one of the year's very best." –  Michael Sicinski, Cinema Scope
"A work of refreshing spontaneity and continuous revelation." – Jordan M. Smith, Nonfics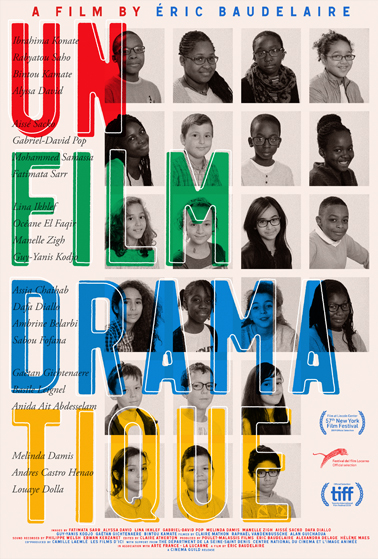 ---