The Woman Who Ran [Online]
View this title online from
Jul. 16 – Aug. 20, 2021
Hong Sangsoo
South Korea
2020
1h 17m
About
** This film is preceded by the short film that one night after work, NWFF's third Local Shortiez selection! Read more below. **
The 24th feature from Hong Sangsoo, The Woman Who Ran follows Gamhee (Kim Minhee), who has three separate encounters with friends while her husband is on a business trip. Youngsoon (Seo Youngwha) is divorced, has given up meat and likes to garden in her backyard. Suyoung (Song Seonmi) has a crush on her architect neighbor and is being hounded by a young poet she met at the bar. Woojin (Kim Saebyuk) works for a movie theater. Their meeting is polite, but strained. Before long, their shared history bubbles to the surface.
With characteristic humor and grace, Hong takes a simple premise and spins a web of interconnecting philosophies and coincidences. The Woman Who Ran is a subtle, powerful look at dramas small and large faced by women everywhere.
Description and images courtesy of Cinema Guild.
"A bittersweet rumination on female friendships, beautifully anchored by [Hong's] regular muse Kim Min-hee, and featuring a feline cameo for the ages." – Guy Lodge, The Guardian
"The best film of the year." – James Quandt, ArtForum
"Working with characteristic wit and sly structural repetitions, [Hong] brings this deft, unassuming story to a startlingly emotional place." – Justin Chang, Los Angeles Times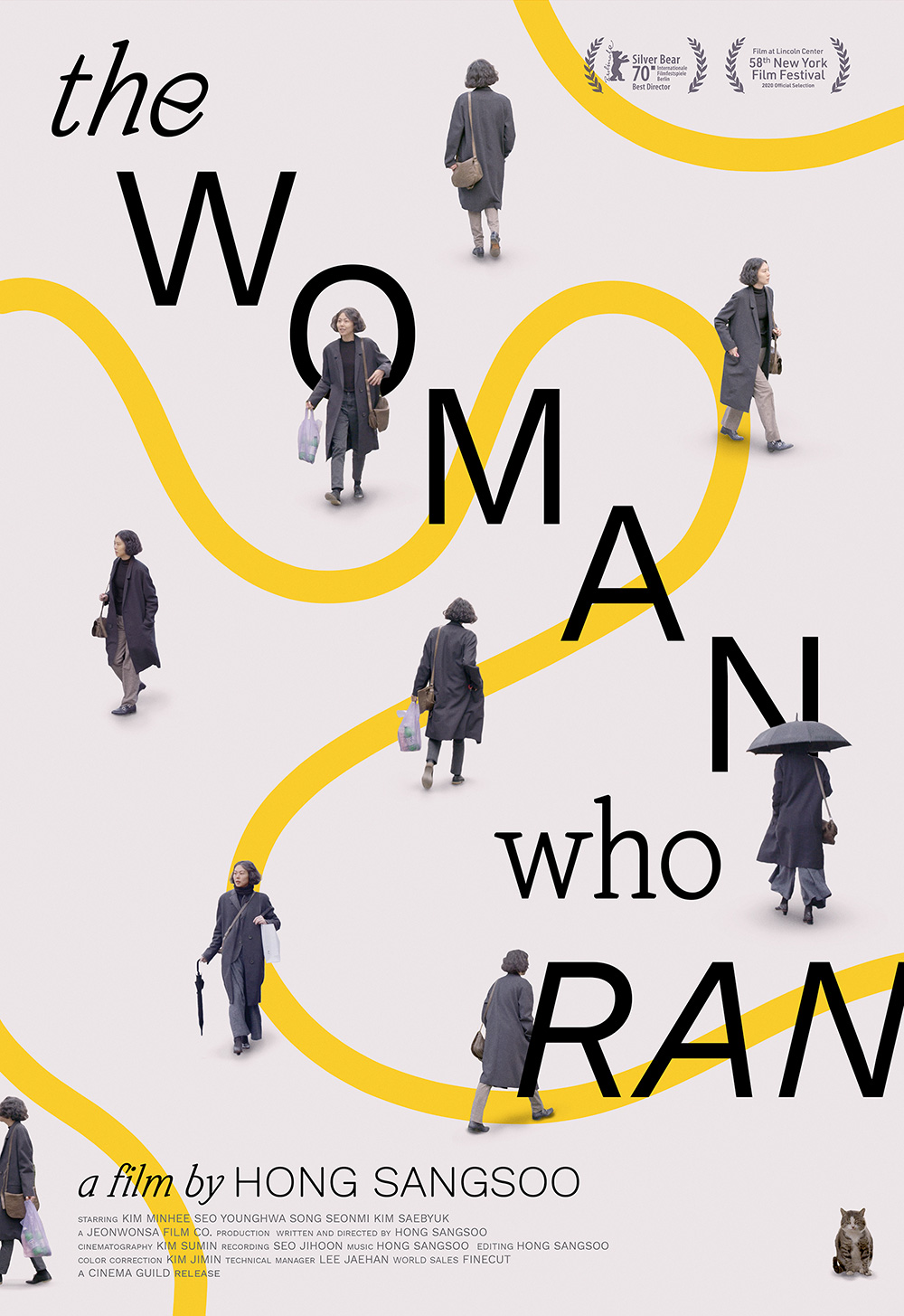 ---
This film is preceded by a NWFF "Local Shorty":
that one night after work
(Cris Romento, 2:26 min)
that one night after work is a little film exploring the subtleties of intimacy in a crowded bar and that first time feeling in a very regular place.
Local Shortiez is a new programming initiative that promotes the work of PNW-based short filmmakers, placing under-three-minute short films before select feature films in the Forum's Virtual Cinema. Learn more and/or submit your Local Shortie >
---
---