Rent Our Cinemas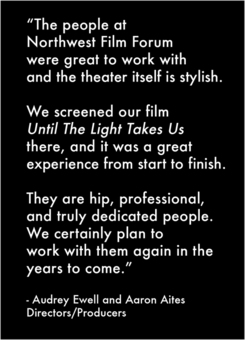 Rent our Cinemas

Birthday party? Want to screen your film? Stage a script reading?
Our cinemas are yours to rent.
We are located in a lovely 8,000 sq. ft. 1920's building in the heart of Seattle's arts community. The Film Forum's cinemas have a bold raw look with hardwood floors and huge bare wood columns extending to the 20 ft. high ceiling, mixed with strong modern material.

Our flexible 46 and 118 seat theaters offer a unique setting for whatever you are planning. They are perfect for cast and crew screenings, private parties, rehearsals, corporate launch parties, press screenings, CD release parties, birthday parties, fundraisers, and any event you want your guests to remember for years to come.
To discuss availability & rates, please email House Manager Louie Romo. Please send all inquiries to: [email protected] and include the following information:
Requested date & time of theater rental (if multiple dates/times work for you, please send a list of all options)
Requested theater: small (46 seats) or large (118 seats)
Basic tech needs, if any, including projection format
Please note: rental requests with tech/projeciton needs must be made 4 business days in advance. Rental requests with no tech/projection needs must be made 2 business days in advance.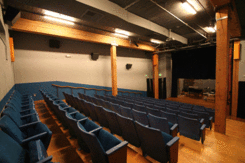 About Cinema 1
118 Seats

Daytime (9am-5pm)
Commercial - $150/hour
Non-profit/Member - $120/hour

Nighttime (5pm-close)
Commercial - $250/hour
Non-profit/Member - $220/hour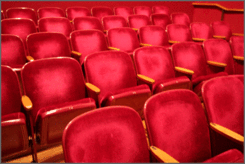 About Cinema 2
46 Seats

Daytime (9am-5pm)
Commercial - $90/hour
Non-profit/Member - $65/hour

Nighttime (5pm-close)
Commercial - $125/hour
Non-profit/Member - $85/hour